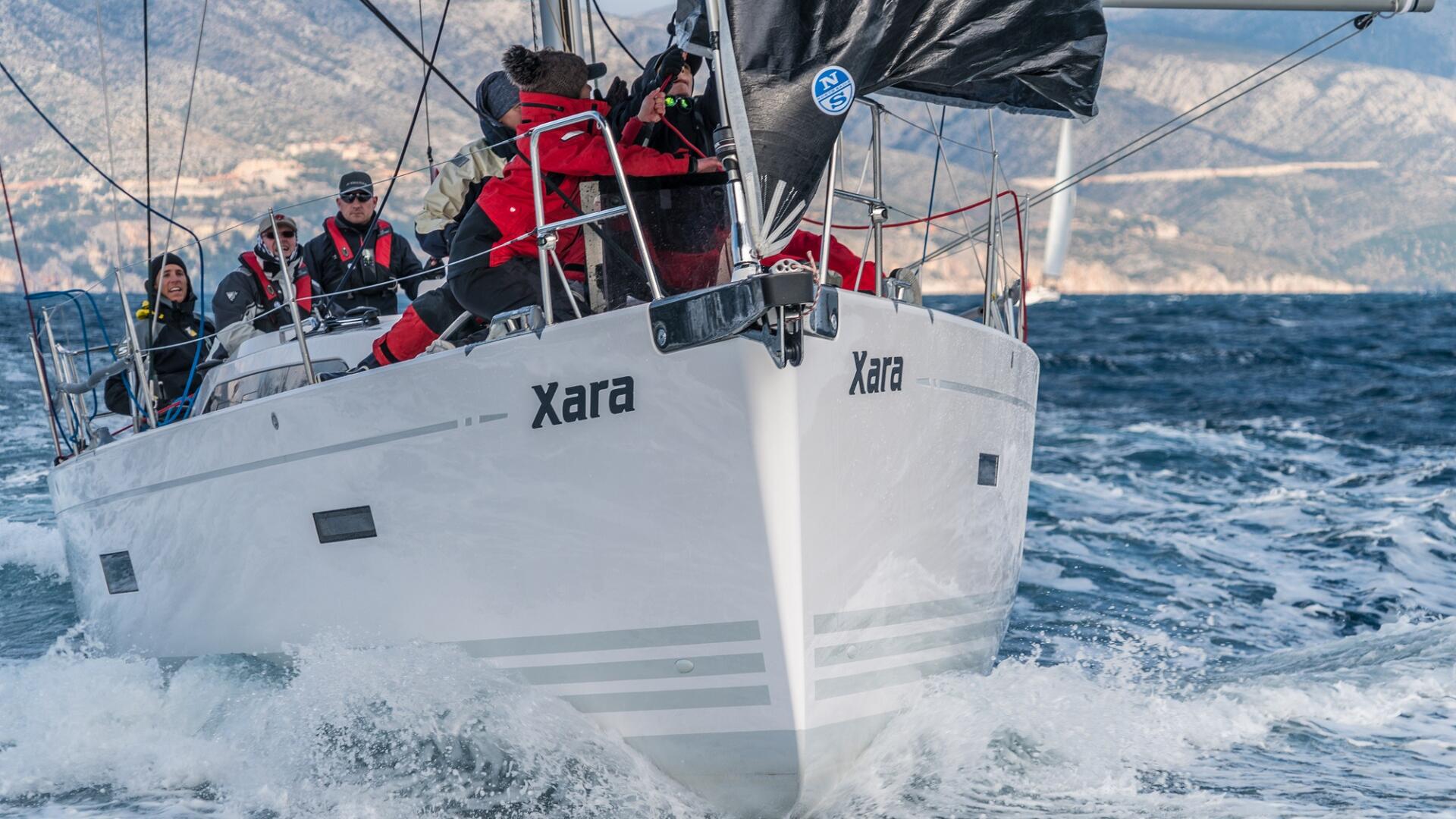 Sailing Training on X-Yachts
What are you waiting for? Gather your crew and request your offer TODAY and start packing!
"The pessimist complains about the wind; the optimist expects it to change; the realist adjusts the sails."

William Arthur Ward – Author, educator, and motivational speaker
Are you up for serious prepping for the upcoming sailing and regatta season?
Is this Package for me?
Do you have your first sailing license but aren't quite sure of all sailing terms and you certainly lack practice? Or are you looking to get your first sailing license? Then this is just the package for you.
Learning to sail in Croatia is just the perfect setting. The weather is nice, there's plenty of wind (usually not too much), the coast is beautiful and stunning, the food is great and the skippers and instructors are friendly. Sailing Training on X-Yachts is the way to start your journey into the world of sailors. The Danish brand takes extra care in the manufacturing process and design to make their yachts extremely sea-worthy and perfect for sailing in practically all conditions.
Sailing training package features
Skillful and knowledgeable skipper guides you through:
basic theory (parts of ship and terminology, basic points of sailing, meteorology – wind, compass rose)
docking and casting off in ports and marinas with manoeuvres in tight places
using the wheel effect
docking the wheel effect
docking lengthwise
anchor manoeuvres under engine power and sail
docking under sail on a buoy
tacking and jibing
safety at sea, MOB, reefing sails, avoiding collisions at the sea
basic knots
practical navigation and night sailing
What's included in this Package?
3 nights in a double cabin aboard X43
fuel and final cleaning
skipper/instructor
visitor's tax
Price
What's the cost of this type of training?
450 € per person
850 € per cabin and single cabin use
EXTRA COSTS:
food and drinks for the entire crew and skipper, and other marina fees
---
Sailing Training important remarks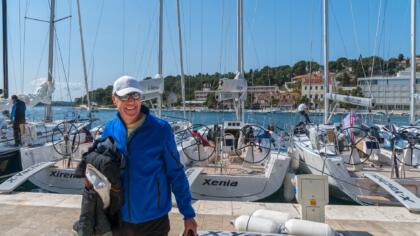 What to pack?
Don't forget to bring with you;
rain jacket
rain trousers (winter time)
sailing gloves (like the ones for biking – no "fingers")
double shoes (sailing shoes or sneakers)
T-shirts and shirts with long sleeves
short and long pants
sunscreen
cap
beach towels
swimsuit (you never know – the weather might be especially fine and the sea very appealing)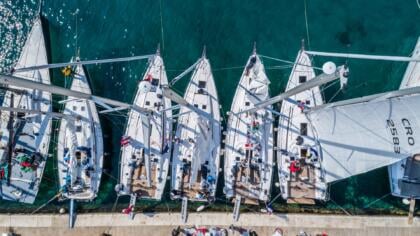 Where and when?
Start and finish port in Split marina, Frapa Rogoznica or Marina Polesana in Pula.
Minimum of 4 confirmed participants or 2 booked cabins guarantee departure.
4 days/3 nights in March, April, early May, late September, October or November.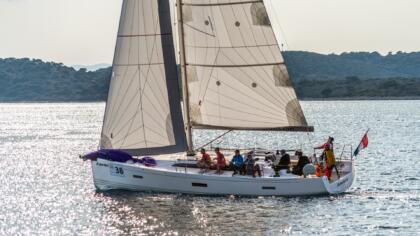 Why X-Yachts?
The danish brand is specifically made for sailing. For instance, the X 43 is a model from the Xrange and is perfect for single-handed sailing, but also regatta or family sailing. Ergonomics on the deck and also below the deck, fine design and finishing touches are the main characteristics of the model. Three comfortable cabins with two heads and a fully equipped galley and saloon with heating guarantee good times aboard.
---
The route is agreed on site with the skipper but we reserve the right to change the route depending on weather and other unforeseen conditions. Every effort will be made to provide similar services as the ones agreed in this package.
---
CHOOSE YOUR BOAT FOR YOUR SAILING TRAINING PACKAGE IN CROATIA
Check the amazing performance X-Yachts sailboat that is the perfect vessel for learning all the sailing maneuvers and tactics, as well as all boating activities.
This sailing training package can be tailor-made to your exact needs. Just let us know if you would like a different start base, route, or activities to try.
We are looking forward to receiving your inquiry. Once you get a confirmation that we're good to go (remember, we need 4 participants or 2 booked cabins per period)!
Sailing Training Package aboard X-Yachts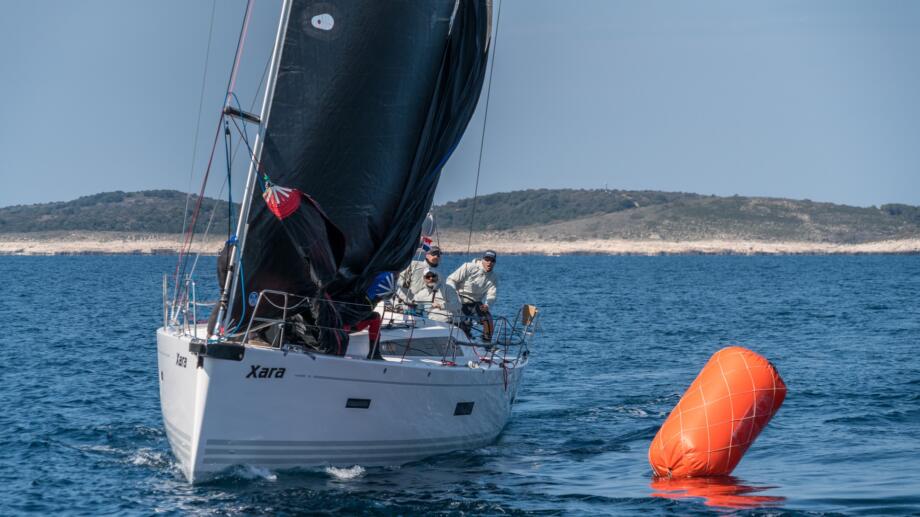 ---
NAVA Blog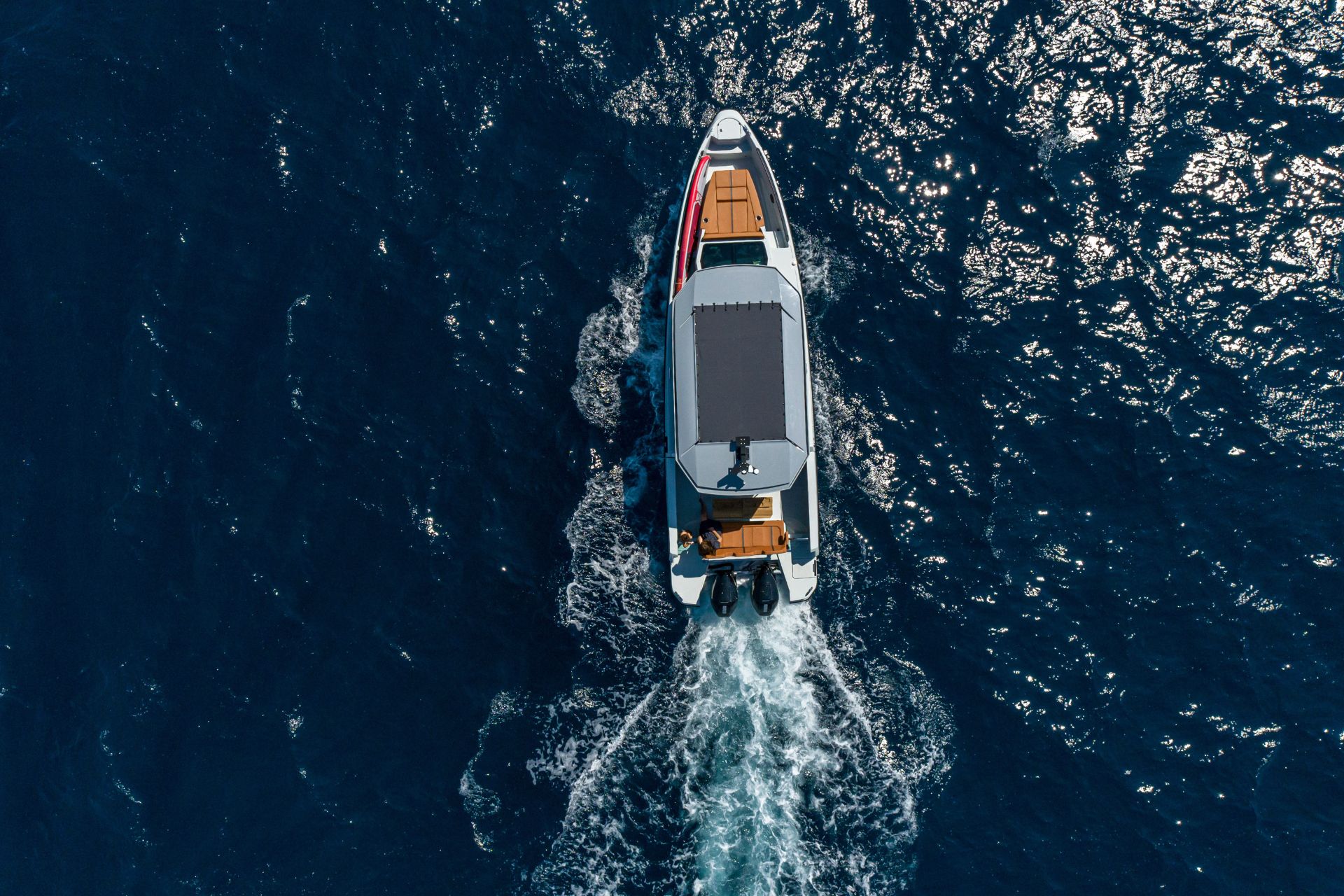 Sales
The Story of Saxdor Yachts
While the Saxdor Yachts brand is relatively new, there's a pretty long story...
Read more