About Nava
With more than 30 years of experience in the boating business we at Nautika Centar Nava know, want and need to help you love boating as much as we do.
"You can't buy happiness. But you can buy a boat and that's pretty much the same thing."
Guarantee of quality and safety
No words could express our passion for sailing. So we'll let the numbers give you some idea about Nava's dedication!
33 Years
150K Guests (still counting)
+40 Boats in fleet
4 Charter bases at Adriatic
---
Nava Boats Croatia
Nautika Centar Nava, or as some know it: Nava Boats started as a charter business back in 1990. We believed then, and we still do, that everybody should enjoy boating. In the newly established free market, we were one of the first companies in Croatia that offered boats for charter.
Later, we expanded our business with boat sales and a Volvo Penta Center. Today we are the authorized dealers of some of the world's most renown boat manufacturers: Beneteau, Lagoon, X-Yachts, Sea Ray, Boston Whaler, Riviera Luxury Yachts, Tiwal sailing dinghies, and Saxdor Yachts.
Nava business
In brief, the three core business activities of Nava Boats are Boat Charter, Boat Sales, and Volvo Penta center. These three co-exist and complement each other. It's the full service we provide that makes us a trustworthy partner.
Indeed, we are your boating embassy in Croatia because we are experts on;
Brokerage – buying a pre-owned boat or selling one can be hassle-free
Assistance and Consulting regarding all aspects of boat purchase or sale. Everything from boat transport, import, registration, all legal and/or financial issues, insurance, mooring, boating equipment, and all modifications that you might need on a boat, etv.
After-sales – equipping your boat with everything you might wish. For example, if you need cushions, awnings, winches, gennakers. Even minor layout modifications are our specialty. Moreover, our electrician, carpenter, plastics molder, and engine service are here to indulge your needs.
Engine service – superb service of the boat's drive is the task of our Volvo Penta Center. The center consists of a workshop and spare part shop with optimal stock inventory, plus a training and education space.
Charter management – turning your purchase into an investment while enjoying all the perks of owning a boat is one of our many specialties.
Boat Charter – booking the right boat for your party, suggesting routes, finding the right crew (skipper, hostess, chef)
Travel Agent & Event Organizer – your next corporate event is due on boats and we offer top service in this area. We have organized almost a dozen Adriatic Lagoon Regattas for over one hundred people. Furthermore, corporate regattas and team-building events are also our area of expertise.
We have been working on all these activities for the past 32 years and are looking forward to new challenges. Lastly, let's not forget Accounting, Marketing, and Management, who all contribute to our company's goals.
---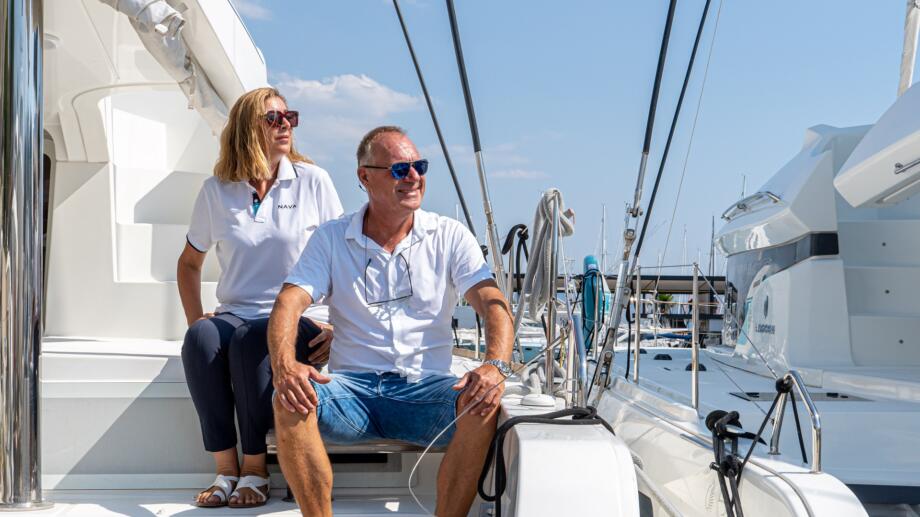 Nava's vision and mission
No words could express our passion for sailing. So we'll let the numbers give you some idea about Nava's dedication!
Our vision is to stay the leading company in the boating industry, in Croatian and European markets, as well as remote markets outside Europe. We aim to achieve that through quality and excellent customer relations.
Our mission is to ensure stable growth of our company. Furthermore, we strive to retain and attract the best employees and invest in their education and training. Without a doubt, this will give us a competitive advantage in all relevant markets. Due to all that, we will be able to maintain service quality, without lowering our prices.
Nava Team
Nautika Centar Nava's greatest asset is our team.
We have gathered a group of well-trained, educated experts. And they are the ones providing such exceptional services. Be it when you want to purchase a new or pre-owned yacht, equip it for all kinds of purposes. Or, when you are looking for the top charter boats on the Croatian market. Even, organizing events and packages is one of our specialties. To top it all, our Volvo Penta center and engine maintenance guarantee a carefree boating experience. Yacht charter management is our area of expertise. And if you are not sure that boat investment is the right thing for you, we have all the calculations and cost-income projections to make your decision easier.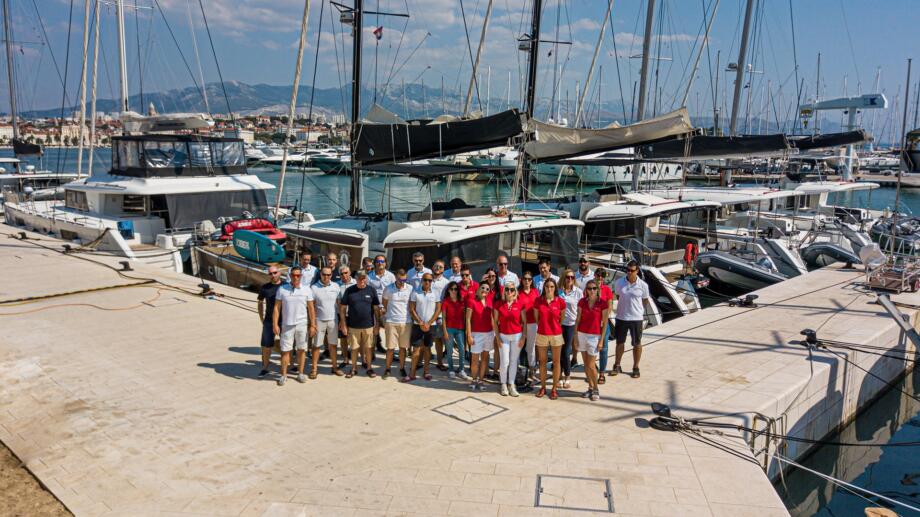 ---
Exclusive Nava packages
Get the best of your charter in Croatia with us.
Firstly, we believe you just need to enjoy your time sailing with family, friends, or business partners. Secondly, our team has over 30 years of experience in providing superb sailing adventures. So, just let us know what you are looking for, and we'll customize one of our exclusive Nava packages to your needs, and desires. Or simply create a new one… Because we know the most trustworthy suppliers, restaurants, associates, the best sailing routes, the secret spots, etc. In short, choose between relaxing holidays, exciting excursions, or training with professionals. Just say the words, and we'll make your dreams come true.
---