Original Volvo Penta parts & accessories
Choosing original Volvo Penta Parts helps to ensure optimum performance, trustworthiness, and long durance of your Volvo Penta product. We are here to help you find the parts or accessories you need. Feel free to also shop in our 24-hour accessible Web Shop.
With the always available Volvo Penta Shop you can search for parts for your specific engine or drive, with all the details, info, and photos. Create your own personal list of parts, and easily order them again. Trade customers or regular users get additional benefits. You just need to register by sending us a short email with your interest.
Find out more about Volvo Penta's latest EVC accessory – the Easy Connect. Using this technology, you can now view engine data in a dashboard-style overview straight from your Smart device! Click below to find out more.
---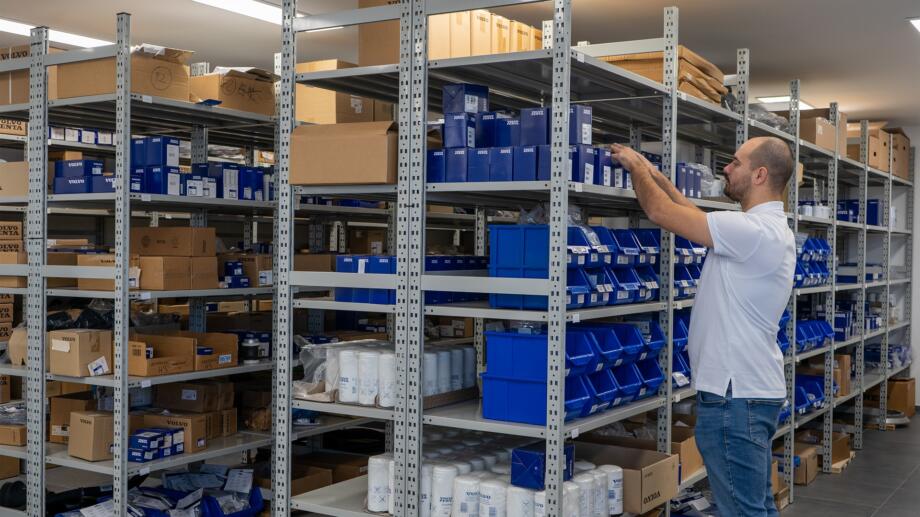 Contact
Monday – Friday: 08:00 – 16:00
Call: +385 21 315520
Or, send us an email volvo@navaboats.com
---
Original oils, coolants & chemicals
Maximum performance and wear protection can only be ensured when you are using top original chemicals. These also add to the reliability of the product.
Volvo Penta offers a selection of top products, that have been specifically developed and tested to meet Volvo's exact specifications and strict requirements. It's the best choice for the maintenance and repair of Volvo Penta products.
---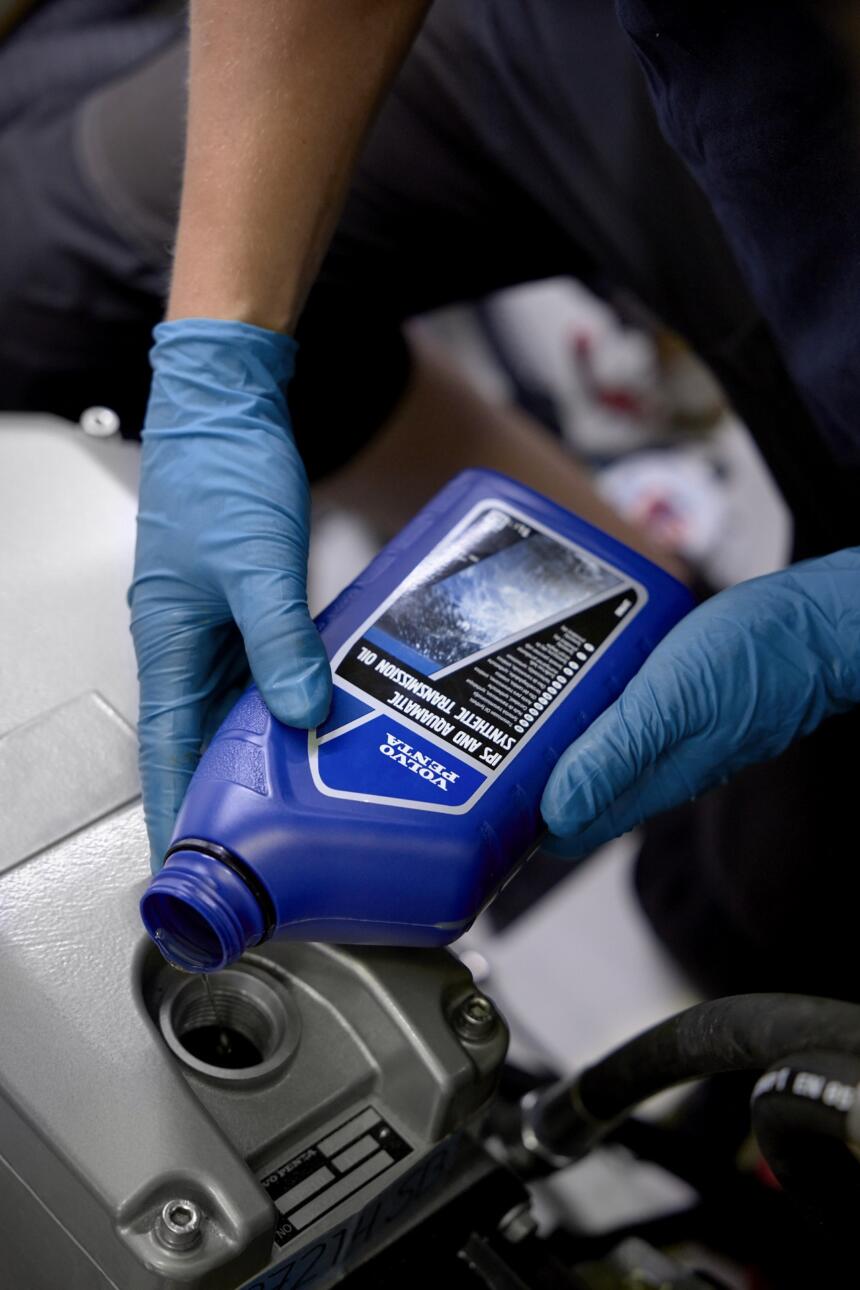 Oils
Volvo Penta and Volvo Group invest substantial efforts into developing top-performing oils.
Since engines keep evolving and increasing efficiency, adding more precision to the technology, and tightening tolerances, there's less space between components. This puts even bigger demands on oil performance.
Volvo Penta extensively tests oils and has extremely high-quality demands for approval. Powerful additive technology optimizes performance, cuts down fuel consumption and maximizes wear protection.
Engine Oil
top engine oil is advanced and rigorously tested in order to maximize the performance and protection of your engine
excellent thermal and oxidation stability results in no sludge build-up at low temperatures and no deposits at high-temperatures
improved cleanliness of the engine and components optimizes the life of the component
decreased consumption of fuel and oil because of low internal friction
outstanding load-bearing capacity at lower and higher temperatures
great protection against corrosion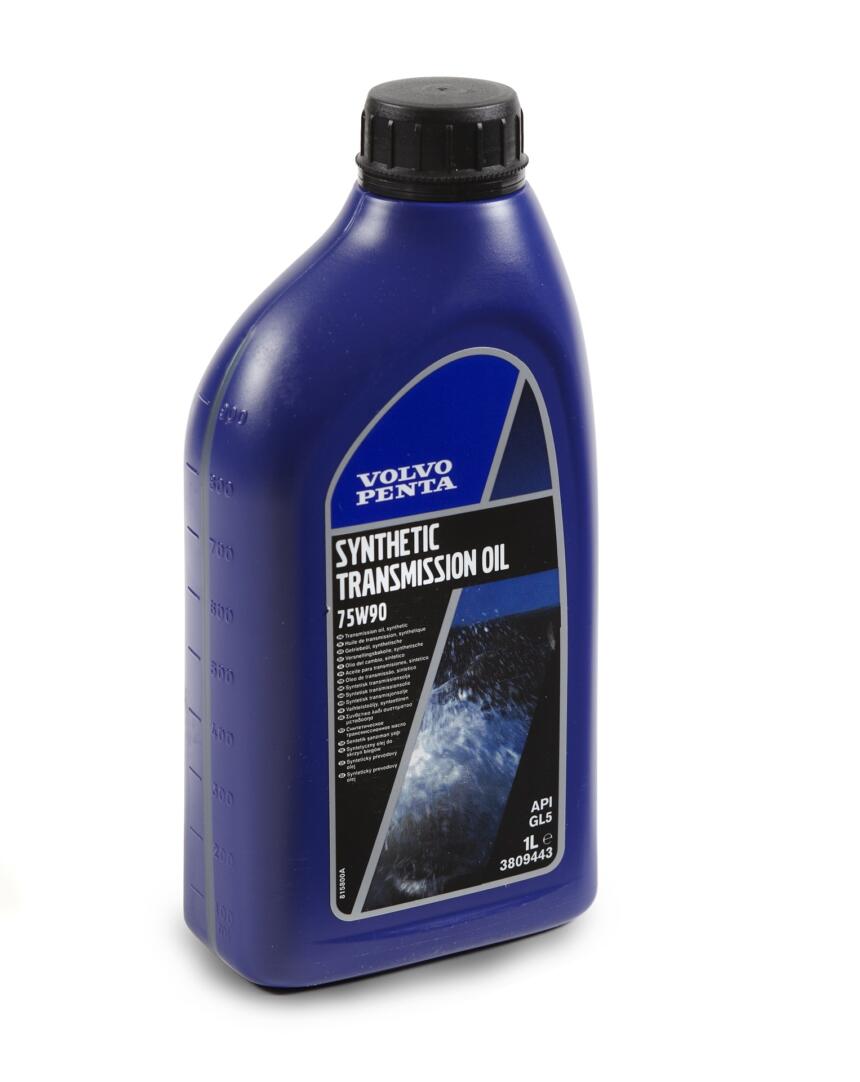 Marine Transmission Oil
Volvo Penta Marine Transmission Oil brings many advantages over conventional transmission oils. It also contributes to excellent and smooth performance, and extended health of the drive. Other important features of the marine transmission oil:
it's synthetic which results in high-performance
performs excellently even under intense loads and temperatures
optimized for protecting IPS and Aquamatic sterndrives
balanced friction between grip and slip
maximized protection against wear and corrosion
sophisticated additive technology minimizes damages from water contamination
---
Coolants
Volvo Penta coolant provides superior corrosion protection. Moreover, it is an excellent anti-freeze.
The freshwater-cooled engines have undergone serious test to prove the efficiency of the Volvo Penta coolants. They are perfect for modern engines (both diesel and petrol). Because they contain additives, they preserve aluminum and aluminum alloys. They are also suitable for winterizing engines. Only pure, high-quality water can be used for mixing with the coolant.
anti-freeze protection and thermal transfer capacity
overheating is prevented by high boiling points.
protect against corrosion, cavitation, aging, swelling, and cracking
powerful additive technology prevents internal engine component degradation, optimizes engine life
protection of all materials in the engine's cooling system
Doesn't leave any deposits in the cooling system.
2- or 4-year intervals of change, depending on the coolant type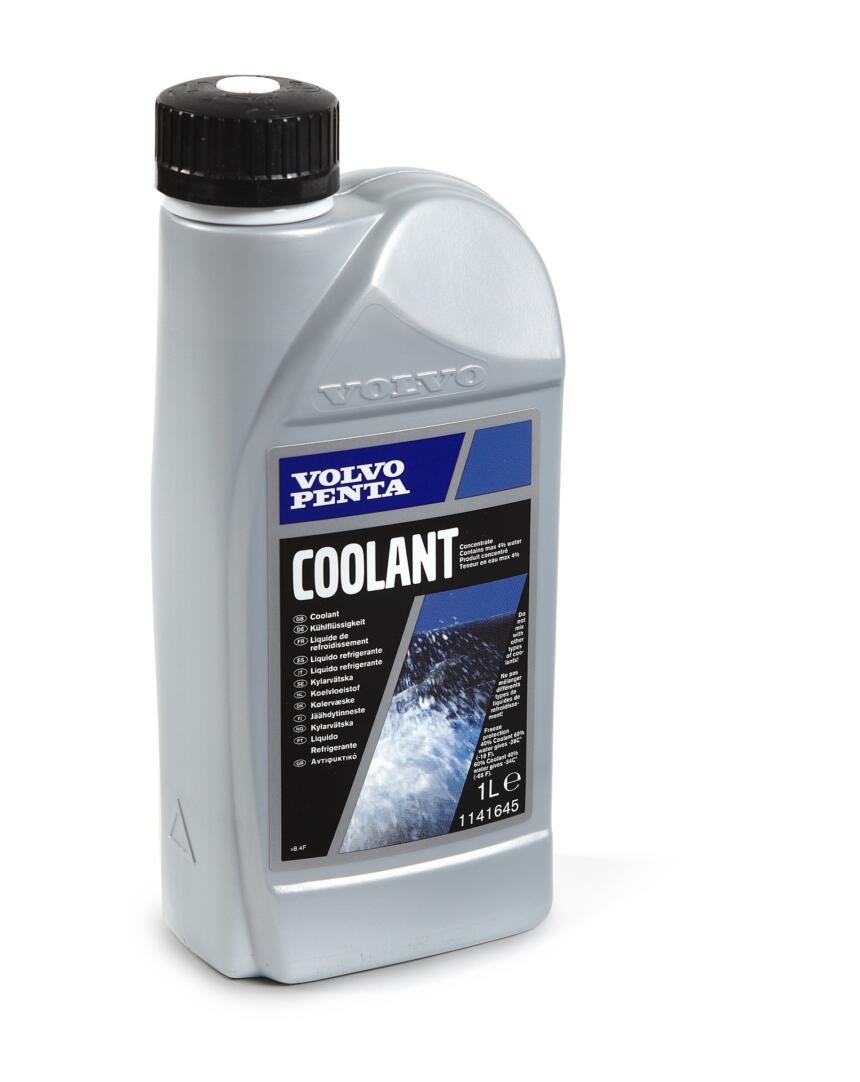 ---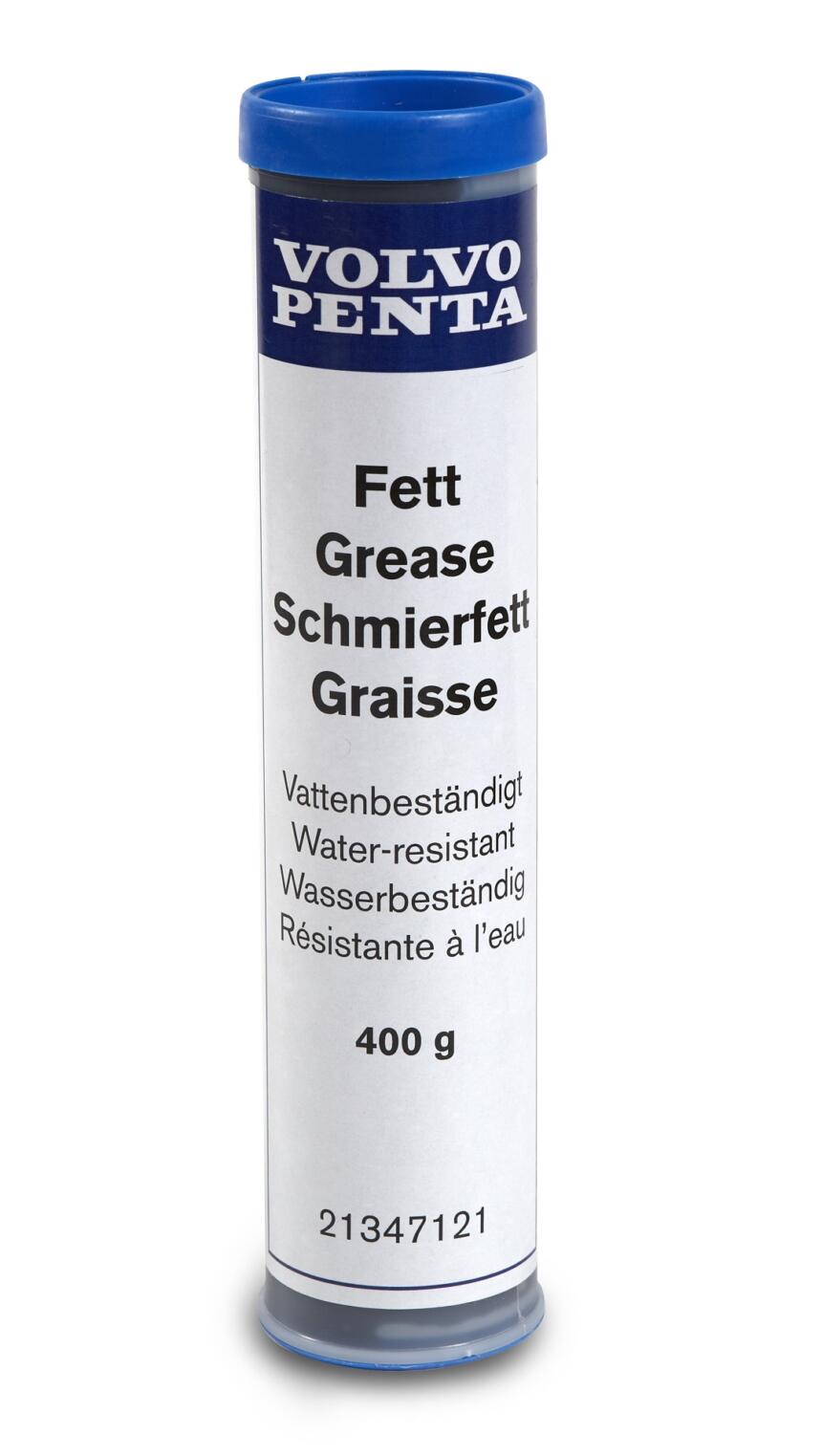 Grease
Water Resistant Grease (NGLI 2)
provides exceptional adhesion, water resistance, and load-carrying
the formula is based on high-quality mineral base oils with lithium-complex thickener and sophisticated additive technology
very adhesive and cohesive structure
outstanding resistance to water washout
additionally, lasting protection against corrosion, plus great lubrication endurance
versatile water-resistant grease
ideal for greasing propeller shafts, folding propellers, and other propeller components
Water Resistant Grease (NGLI 3)
Perfect for propeller shaft seal packing box. Serves for lubricating, sealing, and protection against corrosion. Does not lose protective characteristics even with longer loads.
---
Paint
Volvo Penta paint protects against rust and corrosion on engines, drives and transmissions.
The specifically designed paints enhance the performance and even second-hand value of the engine.
The spray enamels don't have any chloroflouro carbons. In other words, they are environmentally friendly aerosol products. When you combine them with Volvo Penta spray primers, the result is a clean long-lasting look. Additionally they dry quickly.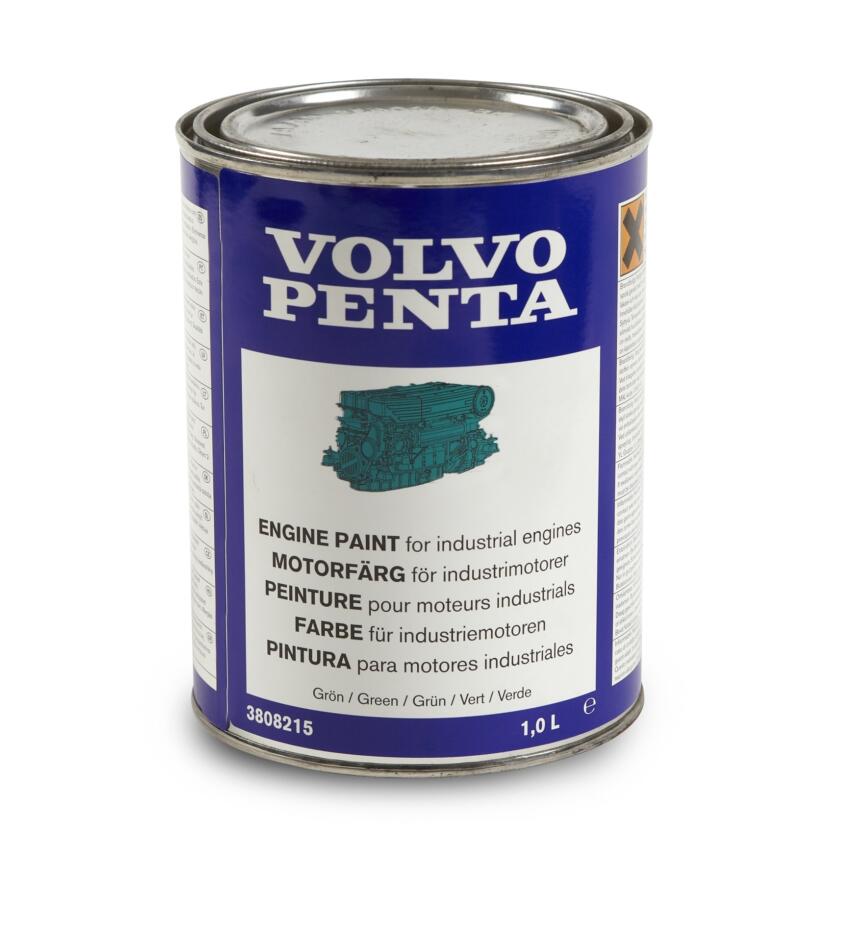 ---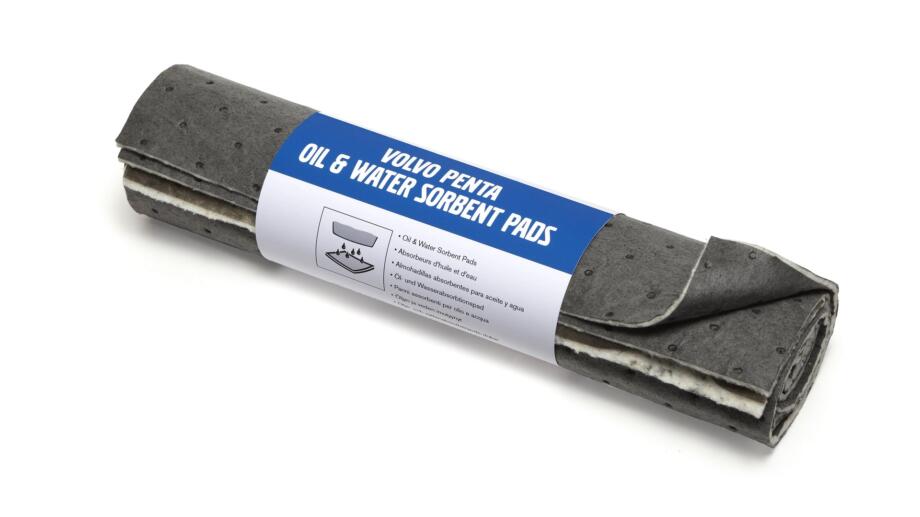 Other recommended products
Oil & Water Sorbent Pads
Ideal for absorbing all engine and drive spills and leaks. For instance, soak up the cooling liquid, water, and even petroleum products and bilge.
volume capacity of up to 0.7 litres per pad
size: 400 x 500 x 4.7mm
the package contains a roll of 4 pads
made of recycled polypropylene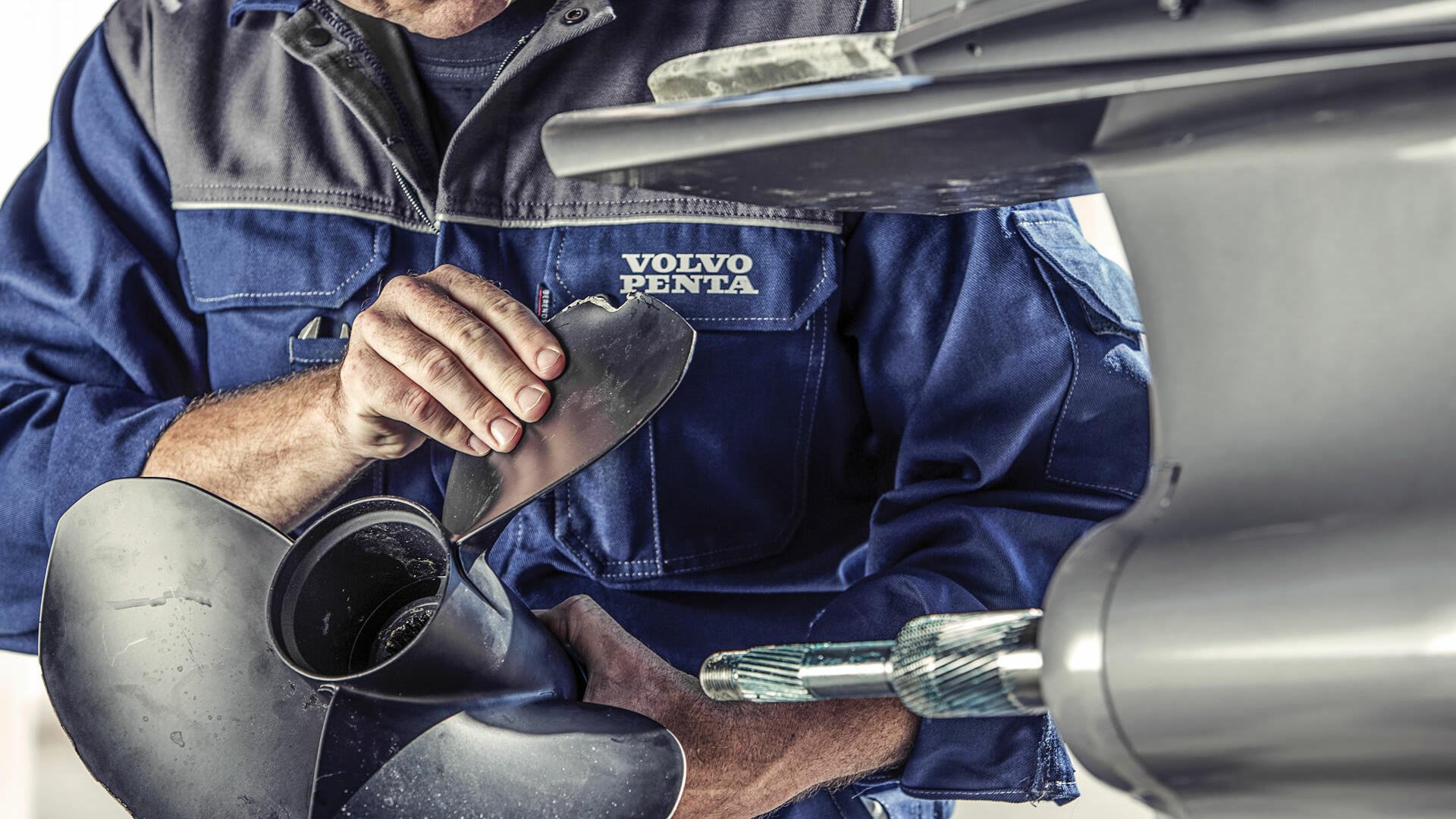 Volvo Penta Webshop
Visit our online shop for all your Volvo engines, parts, and accessories.