Maintenance
Keep the hull clean
Accumulating marine organisms on the hull increases fuel consumption and negatively effects speed and maximum speed. There are many hull protection manufacturers that have developed different methods. Some paints contain toxic colors so please check with local authorities which products comply with local ecological standards.
Always use the product recommended by the manufacturer. Clean the hull, Z-drive, and propeller several times in one season, for your own benefit as well as for the sake of a cleaner environment.
Waste disposal
All waste must be properly disposed into cans and/or containers, e.g. disposal centers. All vessel waste must be disposed into suitable containers in the harbour.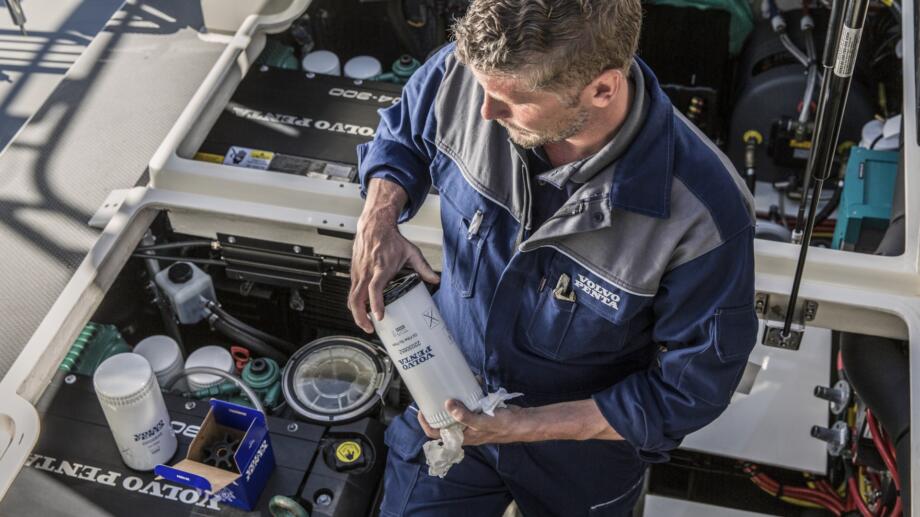 ---
Service set
Volvo Penta Services offer sets in order to save your money and ensure your engine's top condition.
Impeller Set
Impeler set includes all necessary parts for the sea water pump's in water-tight condition; impeller, seal and glycerine.
Boat Set
Boat Set increases boat safety and contains all that is necessary to prevent a lost weekend on board because of one missing part.
Necessary Tool Set
This set is a must-have on board. Volvo Penta Tool sets are specifically designed for easy handeling and include not only high quality tools but also an oil-extraction pump, knife etc. Everything is neatly stored in a plastic box.
Z-drive Maintenance Set
Do-it.yourself set for owners that prefer performing simple maintenance by themselves. All sets contain zinc anodes, rubbers and spare parts that are necessary for annual maintenance.
Please bear in mind that certain maintenance can only be performed by authorized Volvo Penta services.
Ignition Maintenance Set
With this set you are in advantage because you can perform the ignition set maintenance. All the necessary parts are included in this set.
Diesel Engine Service set
Contains oil and fuel filters, an impeller and all the necessary seals.
For more information on prices and ordering, please contact us at volvo@navaboats.com.
Please bear in mind that certain maintenance can only be performed by authorized Volvo Penta services.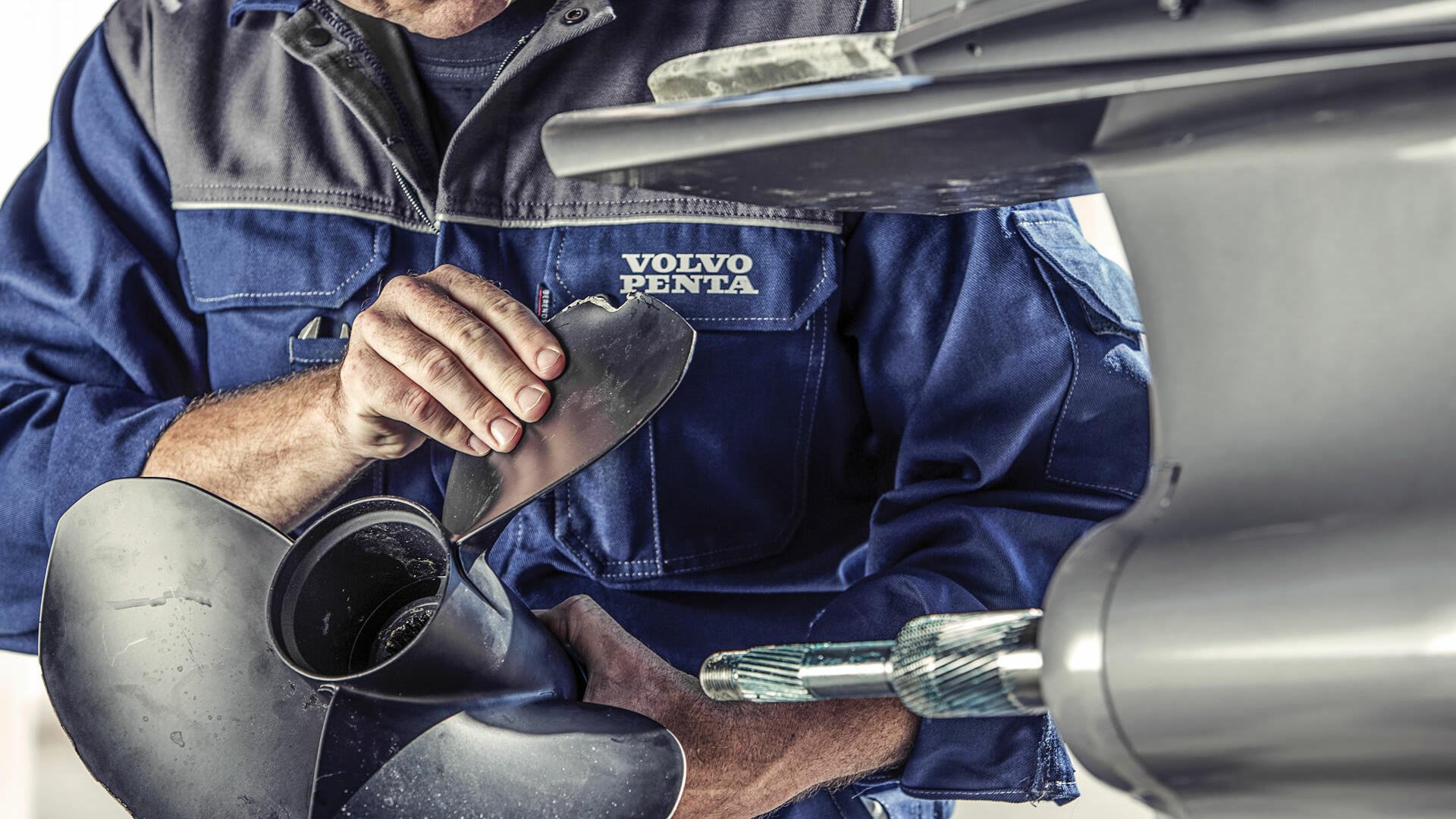 Volvo Penta Webshop
Visit our online shop for all your Volvo engines, parts and accessories.