Luxury Amenities and Features Found on Riviera Yachts
Explore the exquisite luxury amenities and features that set the Riviera Yachts apart.
When it comes to luxurious sea experiences, Riviera Yachts is a true leader in innovation and luxury. As a renowned name in the yachting industry, Riviera Yachts consistently pushes the boundaries in terms of luxury yacht amenities and features. From amazing designs to cutting-edge technology, every Riviera yacht reflects their commitment to nautical excellence.
Join us and explore the exquisite luxury amenities and features that set the Riviera Yachts apart.
1. Elegantly Crafted Interiors:
Stepping aboard a Riviera yacht is like entering the realm of refined elegance. The interiors are meticulously designed using only the most exquisite materials. This results in a harmonious fusion of comfort and sophistication. Every corner showcases rich wood finishes, lavish fabrics, and tastefully selected decor elements, embodied in luxury.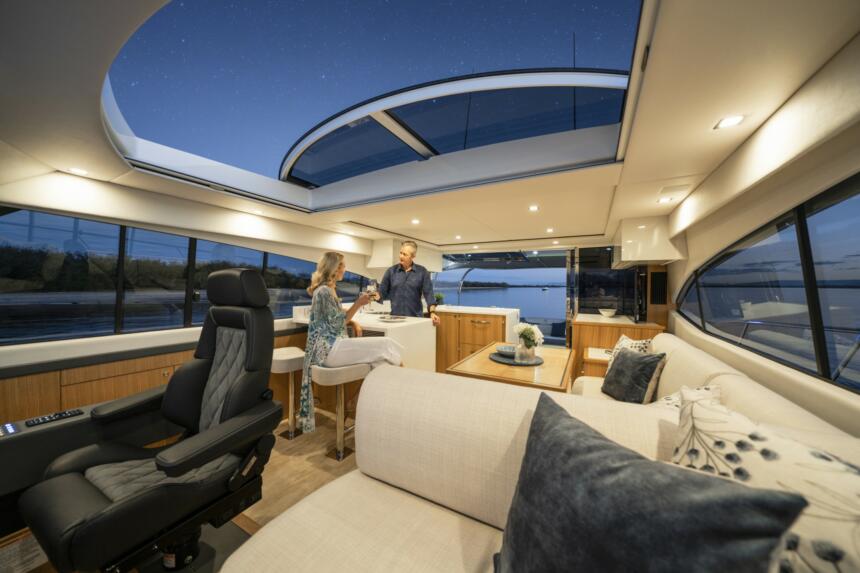 2. Spacious Living Areas
The hallmark of Riviera yachts is their expansive living areas, creating an inviting haven for passengers to relax and immerse themselves in the surroundings. From the luxurious saloons to the carefully tailored cabins, to the well-appointed saloon and excellent open deck plans, every space is thoughtfully arranged to prioritize not only maximum comfort but also unparalleled convenience.
3. Galley and Dining
Riviera Yachts caters to those who love good food by featuring gourmet kitchens that would satisfy even the most demanding chefs. These galleys feature high-end appliances, ample storage, and premium countertops for a delightful cooking experience. In addition, the dining areas on Riviera Yachts offer stunning panoramic views, making every meal a feast for the senses.
4. Open Flybridges
Riviera Yachts is known for its spacious flybridge on most of their models. These upper deck spaces offer an unobstructed view of the sea. With plenty of seating, lounging areas, and even wet bars, the flybridge is the perfect spot for socializing, sunbathing, and taking in the breathtaking sunsets.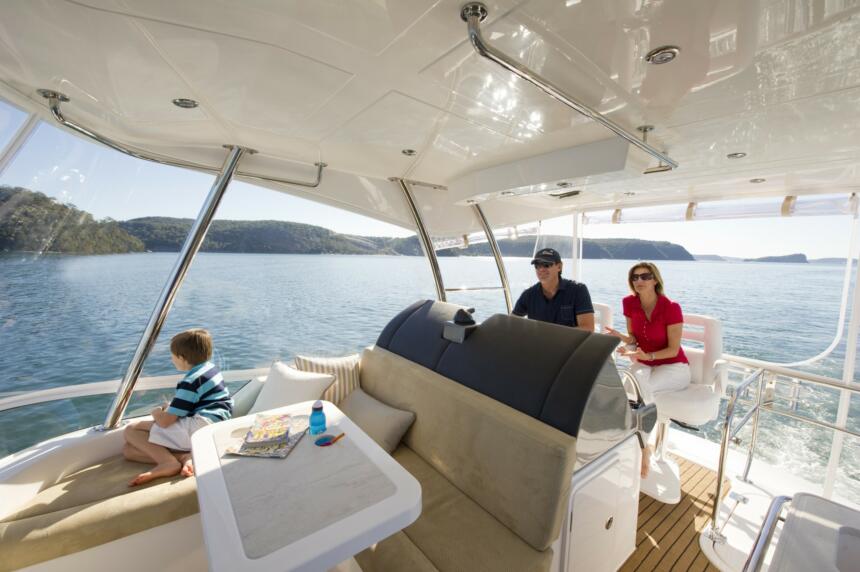 5. Cutting-edge technology
Riviera Yachts always include state-of-the-art technology on board their vessels. Finest navigation systems, touch-screen control panels, and integrated entertainment systems, means that the passengers have easy access to all they require. This perfect synergy of luxury and technology elevates the yachting experience, ensuring it's both enjoyable and seamlessly managed.
6. Relaxation and watersports
Riviera Yachts recognizes the significance of relaxation. Moreover, they cater to the adventurous spirit. Their yachts feature dedicated areas for relaxation, including jacuzzis and sunbeds, as well as a comprehensive range of watersports facilities. This transforms each yacht into a gateway for both serene moments and relaxation, as well as thrilling aquatic adventures.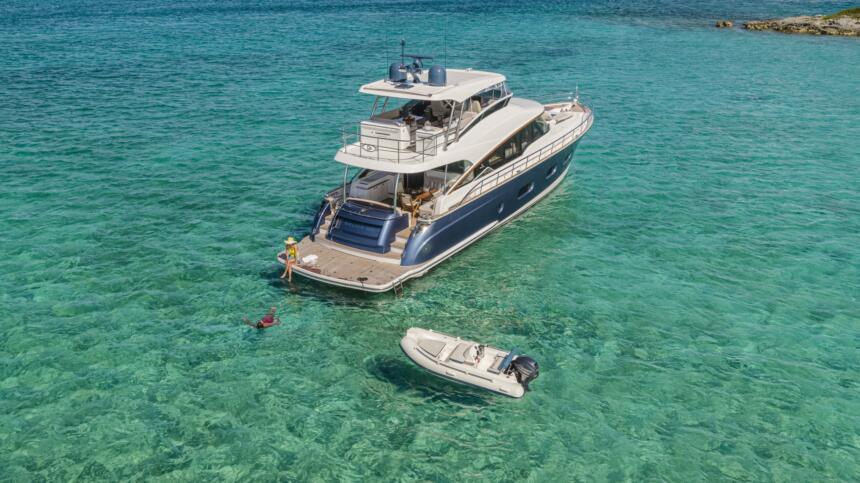 7. Attention to details
What truly sets Riviera Yachts apart is their devotion to details. Every aspect, from the precise stitching on upholstery to the accent lighting, is meticulously designed and crafted.
---
In conclusion, Riviera Yachts has revolutionized luxury on the high seas with its extraordinary array of amenities and features. The combination of luxury, comfort, and innovation creates memorable yachting experiences. From the elegant interiors to the state-of-the-art technology and outdoor entertainment spaces, every aspect of a Riviera yacht embodies their dedication to delivering a nautical extravaganza. For those who dream of luxury at sea, Riviera Yachts offers a dream come true.