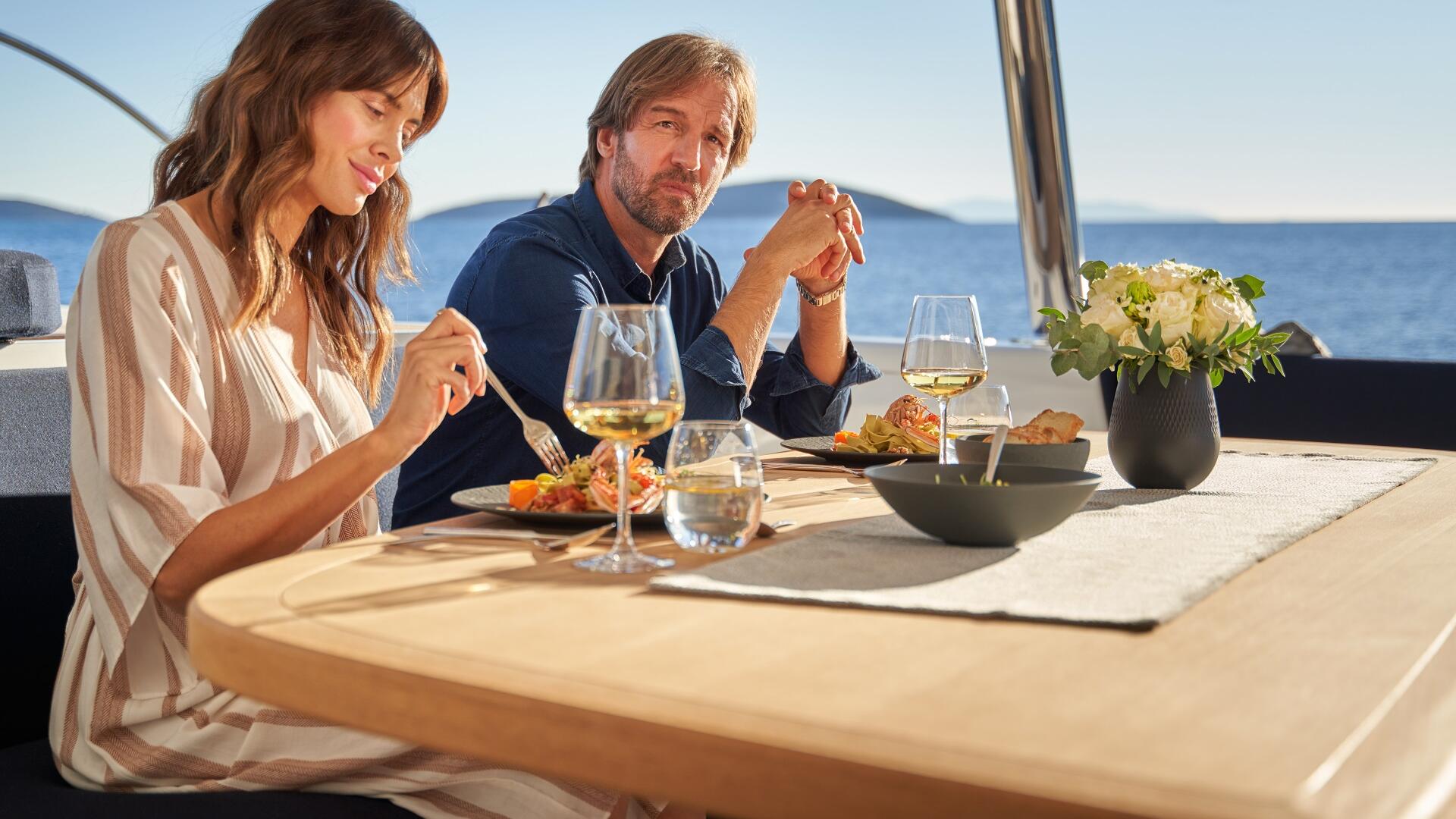 Foodie Cruise Croatia
Thrill your taste buds on this foodie cruise with delicious Dalmatian cuiseine and wines.
"Cooking demands attention, patience, and above all, a respect for the gifts of the earth. It is a form of worship, a way of giving thanks."

Judith B. Jones
This Foodie Cruise takes you on a journey through Dalmatian cuisine. It's not just the food that makes Dalmatian Cuisine so special. It's a combination of dietary and lifestyle habits that are traditionally rooted among the population of the Dalmatian region.
Is this Foodie Cruise for me?
The Mediterranean diet has been inscribed as an intangible UNESCO world heritage and Dalmatian cuisine is an inseparable part of the Mediterranean circle.
It's a mixture of Italian, hints of Greek and French, and even Turkish cuisine. Dalmatian cuisine combines all these influences and creates some interesting but delicious dishes.
Learn how to prepare Dalmatian dishes or just enjoy all the delicacies prepared either by the hostess or local restaurant chefs. Take part in a cooking class, and taste Croatia's best meals – fresh seafood, fish, finest meat prepared in various ways and discover some trade secrets.
Foodie Features
fresh preparation
lots of fish and sea food
olive oil, herbs and spices
seasonal vegetables and fruits
slow cooking or fast grilling
What's included in this Package?
7-day cruise aboard a catamaran with all the fuel and marina berth costs
skipper and hostess
comfort package (final cleaning, outboard engine)
airport pick-up service
all excursions and adventure activities stated in the program
breakfast and light lunch on board
tourist tax of approximately 1,35 €/day per person
Price
What's the cost of this type of cruise? – Prices for Foodie Cruise package depend on the type of boat, period, and starting point.
They start from 7.200 € and don't include meals, services, activities that are not stated in the package, and crew gratuities.
Obligatory foodie supplement of 1000 € per person. Covers -cooking class, sommelier experience or Military tour on Vis, and all dining experiences stated in the package.
---
Foodie Cruise Highlights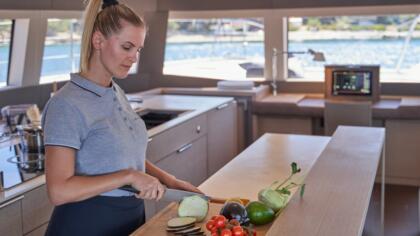 Professional Guidance
Learn from the experienced hostess about the Dalmatian and Croatian cuisine. Get all the trade secrets and find out how you can use them in your everyday diet. Enjoy the cooking class and wine tasting experience to expand your knowledge and view of Croatia.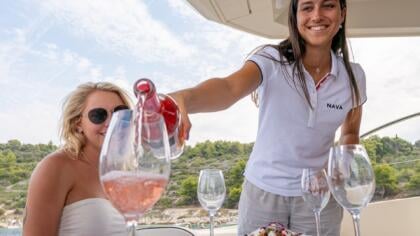 Wine selection and restaurant recommendations
Apart from creating delicious cuisine – people in Dalmatia have been growing wine since the Greek colonized the shores. Let the crew give you some excellent recommendations regarding local wines and restaurants (taverns).
---
FOODIE CRUISE CROATIA – ITINERARY SUGGESTION*
* we reserve the right to change the route depending on weather and other unforeseen conditions – every effort will be made to provide similar services as the ones agreed in this package
---
CHOOSE YOUR BOAT FOR YOUR FOODIE CRUISE IN CROATIA
Browse our boat offer and choose an excellently equipped and stable Lagoon catamaran, an amazing performance X-Yachts sailboat for more interaction with the wind and waves, or a fast and comfortable motorboat.
This Family Vacation Cruise package can be tailor-made to your exact needs. Just let us know if you would like a different start base, route, or activities to try.
---
Foodie Cruise Croatia in pictures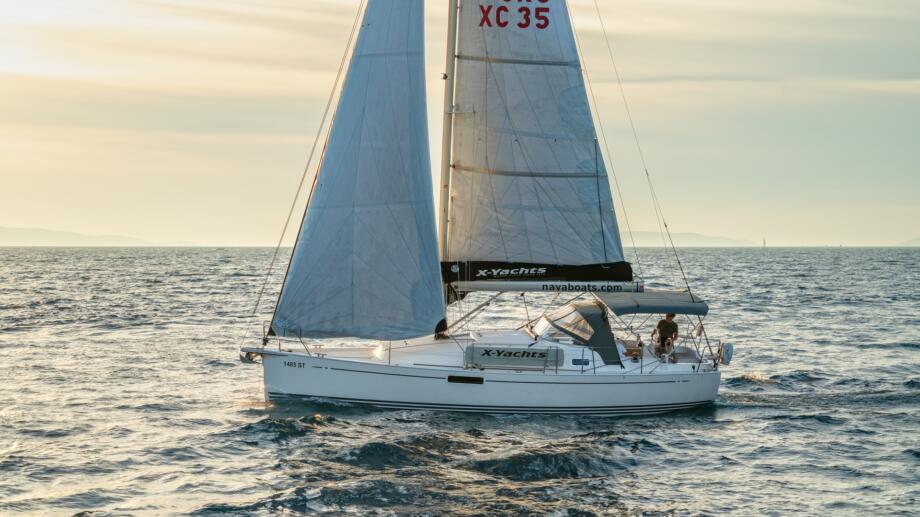 ---
NAVA Blog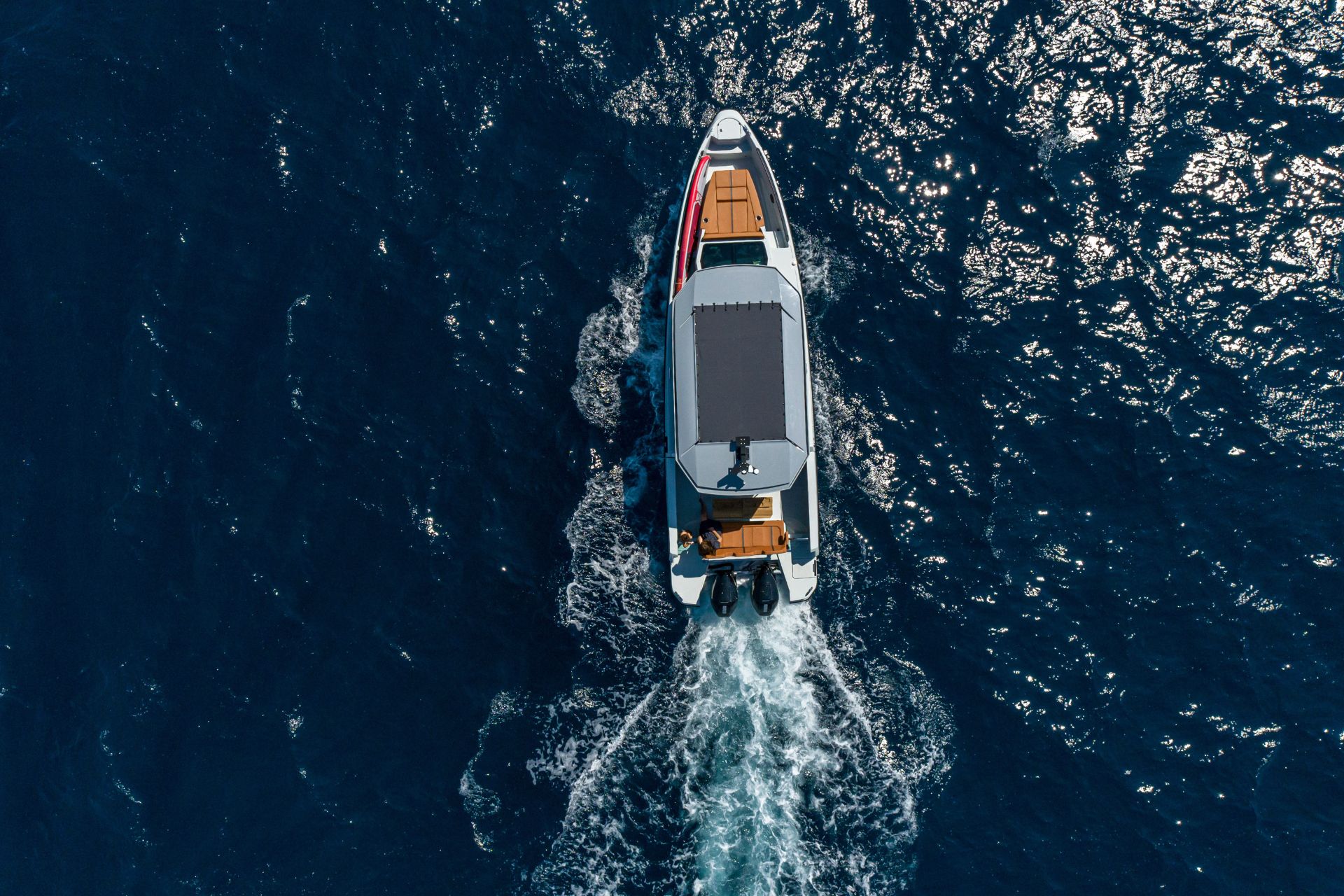 Sales
The Story of Saxdor Yachts
While the Saxdor Yachts brand is relatively new, there's a pretty long story...
Read more