Top 7 sailing destinations in Dalmatia
Also known as the land of 1000 islands, Croatia is a perfect sailing destination for both beginners and the seasoned sailors.
Are you traveling to Croatia? Also known as the land of 1000 islands, Croatia is a perfect sailing destination for both beginners and seasoned sailors.
There are countless beaches and bays waiting to be explored. Here are just a few to inspire your next sailing route!
1. Rogoznica
First, start your adventure in Rogoznica! This quiet authentic Mediterranean town has over 2600 sunny hours a year. It's one of the safest anchorages of Adriatic which makes it a perfect sailing destination. You can either drop your anchor in one of the countless hidden bays or opt for Marina Frapa. Since said marina is one of the best equipped ones in the Mediterranean, we use it as our third Nava charter base. You can read more about this lovely destination in our blog Best things to do in Rogoznica.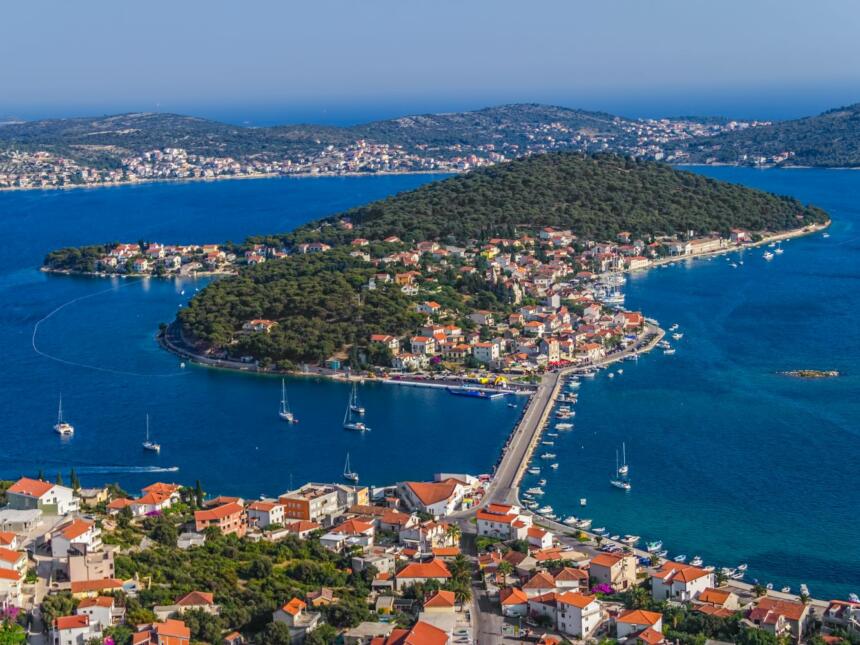 2. Hvar (Palmizana)
Next, point your sails to the southeast! Hvar is often listed as one of the ten most beautiful Islands worldwide. In fact, Palmizana is the oldest and most famous anchorage of Pakleni Islands which are located off the southwest coast of the island. Despite its popularity, even in July or August, it is still possible to find some tranquility and peace in many hidden bays. You can anchor in Vinogradisce or Zdrilac bay if weather conditions allow it. However, you can choose ACI Palmizana to stay on the safe side. Once you drop your anchor, aromas of lovely medical herbs such as heather and rose marine will enchant you immediately. If you want to learn more about this destination, read the Ultimate Travel Guide to Palmizana.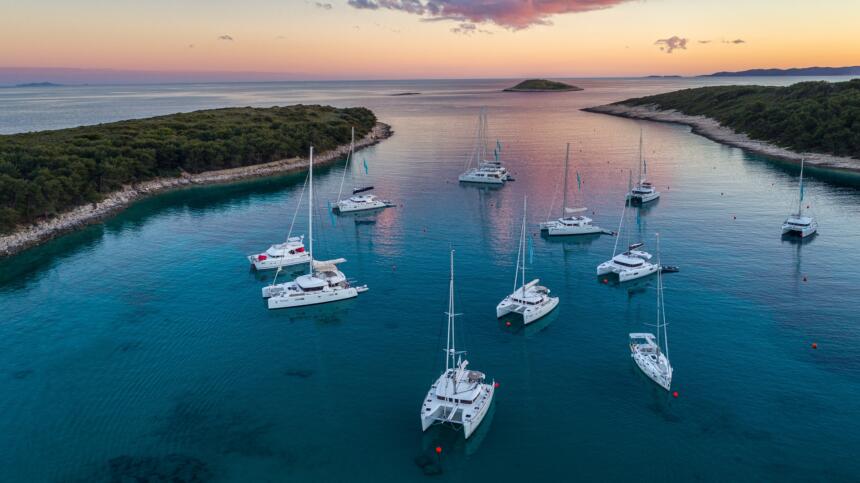 3. Korcula town (Korcula)
Next, on our top sailing destinations list is – Korcula. This historic fortified town is located on the east coast of the homonymous Island. The old town is enclosed by walls and the streets are arranged in a unique fish bone structure. This secures the town from strong winds. Korcula has mostly pebble beaches, but there are a few sandy ones. However, the best place to find a berth is the modern ACI Marina Korcula. Within sight, only 0,5 Nm away, you can find the fuel station. We also have a blog about this destination called "Best things to do in Korcula".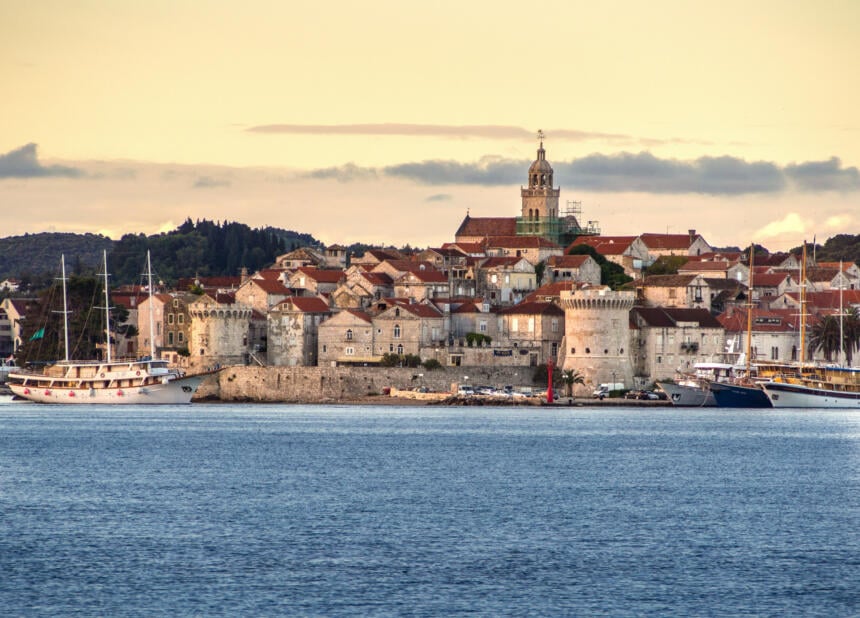 4. Vis Town (Vis)
Finally, we recommend you go to Vis town. This sailing destination is situated in a deep and well-secured bay on the North-east side of Vis Island. Once a military zone, Vis has now become one of the top nautical destinations on the Adriatic. However, the town kept its irresistible Mediterranean charm, without any hassle or stress. Anchor your yacht in Marina Vis and start exploring the island. Check our insightful sailing and travel guide that highlights all the best attractions of Vis.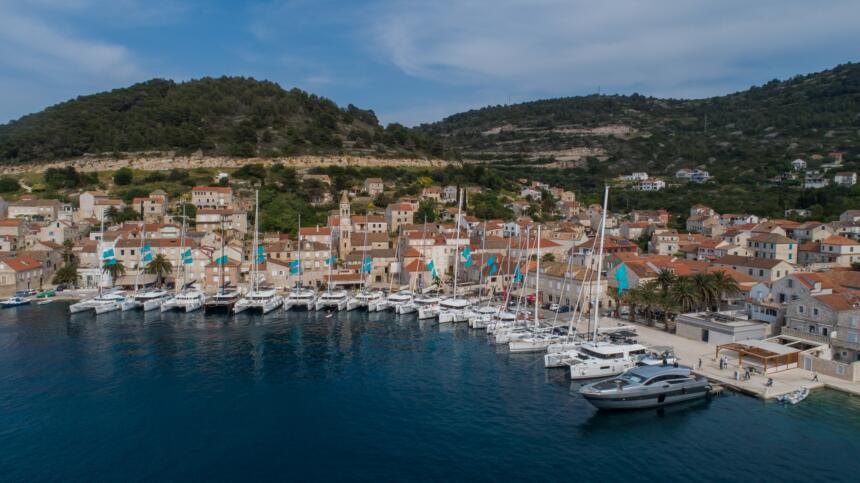 5. Veliki Drvenik (Krknjasi)
Continue your journey on Veliki Drvenik. This sailing destination is famous for untouched nature, crystal-clear sea, and many beautiful beaches. Krknjasi beach is one of the best-known beaches on the Island. Krknjasi bay, on the south-east side of the Island, is a perfect spot to drop your anchor. It is protected from the winds by two smaller Islands, Veliki and Mali Krknjas. You will find shallow, sandy beaches, perfect for families with young children.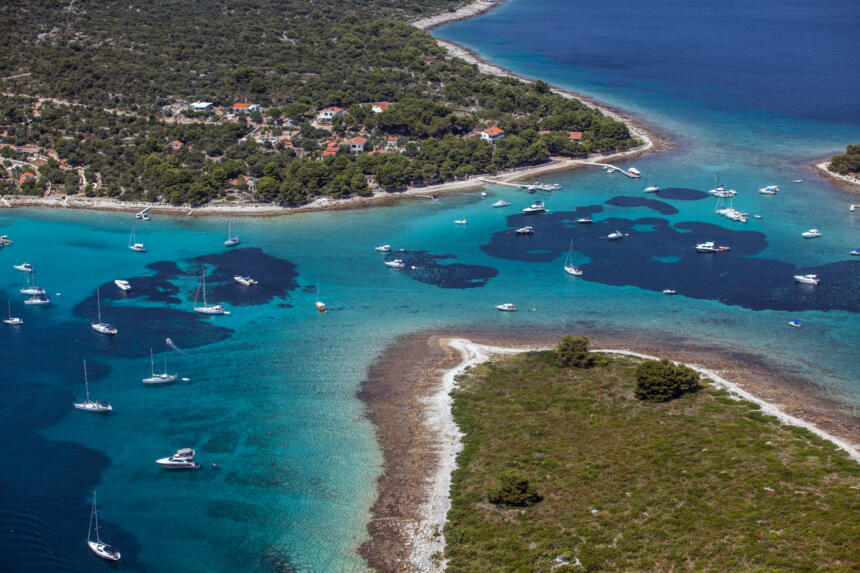 6. Loviste (Peljesac)
Sail further to the southeast and there you will catch sight of a tiny village Loviste. The charming village is located in Luka bay, one of the most beautiful bays on the biggest Croatian peninsula, Peljesac. The climate is ideal for swimming holidays. So anchor your yacht in the Port Loviste and enjoy yourself. Indeed, Loviste is often described as "Oasis of peace" due to its preserved nature, exceptional gastronomical offer, and serenity. This destination is best known for the cultivation of figs, almonds, and carob. The peninsula Peljesac is also home of the wine growing Dingac. Don't miss out on tasting the local premium quality red wine!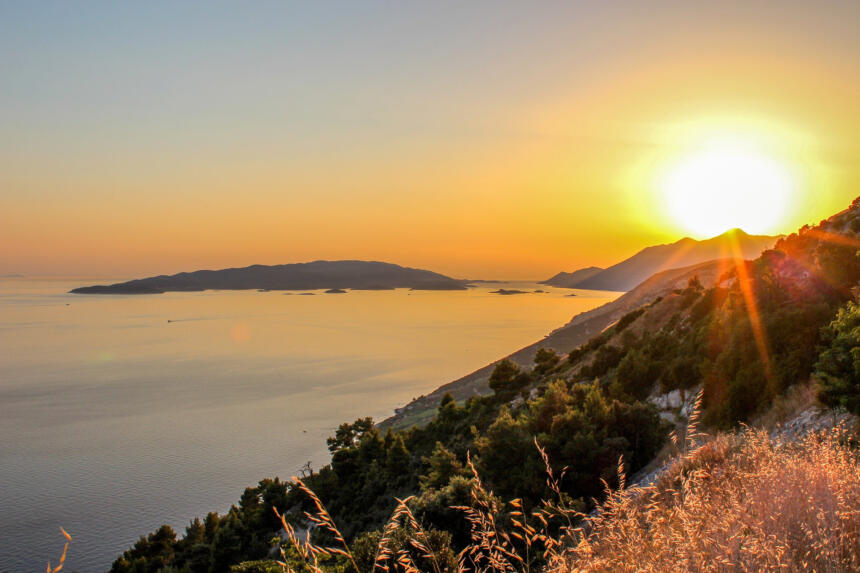 7. Skrivena Luka (Lastovo)
So, you're wondering where to sail next? Head to Skrivena Luka, (hidden port) on the Southern coast of Lastovo island! It is one of the biggest and certainly most beautiful bays there. Just as the name implies, this destination is hidden from the sea view so you can safely anchor your boat without worrying about strong wind or turbulent sea. The entrance of Skrivena Luka is guarded by the Cape Struga lighthouse on top of the high cliff. The magnificent view of the crystal blue sea is stunning.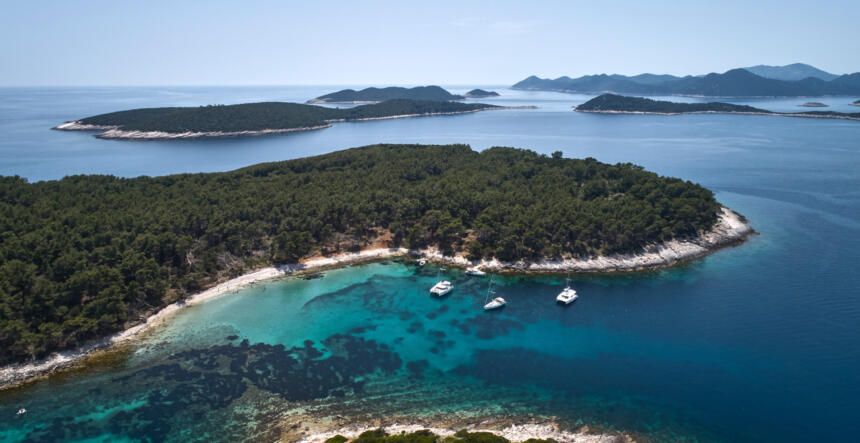 Which sailing destination is your favorite?
If you're still unsure which destination to sail to, we recommend you charter a skippered yacht. Your skipper will be your local guide, taking you to all the hidden gems of Dalmatia. Nava's charter team will give you the best offer, you can reach out via charter@navaboats.com.