7 Things to do in Korcula, Croatia
Korcula is a famous Croatian island, known for its premium class restaurants, wineries, historic churches, palaces, and medieval squares.
Korcula is a famous Croatian island, known for its premium class restaurants, wineries, historic churches, palaces, and medieval squares.
Also called Little Dubrovnik because the town has similar architecture. While Korcula has amazingly attractive landscapes, it also offers a rich culture and is one of the most visited islands of Croatia.
We have already written a blog about Korcula's biggest town, "Vela Luka destination guide". But to learn more about the island, keep reading this blog.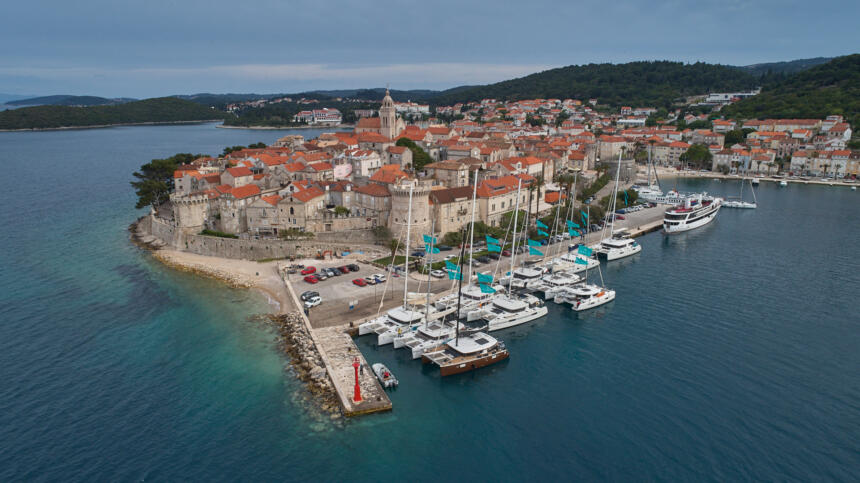 Here are a number of things to do in Korcula:
1. Wine Tasting
There are a number of wine tasting tours to premium wineries in Korcula, one of which is the Toreta Winery. Most wineries are family boutiques and businesses which host a warm, welcoming tour through the winery and offer different types of wines.
2. Boat rides and Kayaking
With the availability of so many beautiful beaches at hand, one cannot let go of the opportunity to experience Kayaking. Korcula offers you an adventure to kayak through the clear waters and explores the beaches like never before! Also, no need to worry about owning a boat when you can easily rent them through various rental companies in Korcula Town.
3. Visit the Mystic Old Korcula City
The birthplace of Marco Polo is a historical and magical island, known as the Old Korcula City, preserving the building structures built over two centuries ago. Also famous for its fishbone like build, one can freely wander around the streets and come across different shops, cafes, bars, restaurants, and museums too! Visiting Korcula without seeing the Old City, is not something you would do while considering re-visiting.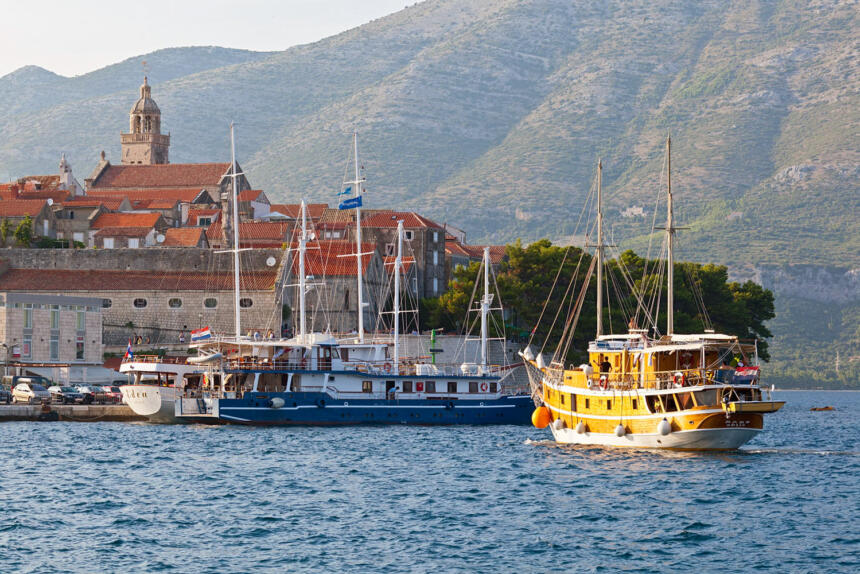 4. Hiking
If hiking is something you cannot give up, then worry not! You won't be disappointed in taking a short hike to the Pinski Rat hill, where resides an enchanting cave, waiting to be explored. Vela Spila is just about 130 meters above sea level, shaped like a dome, enriched with the remains of its inhabitants, who dwelled in the place for roughly a period of twenty-five thousand years!
Other than the cave, there are resides in an abandoned stone village named Dub, previously inhabited less than fifty years ago. Hiking towards a place like this, frozen in time, will definitely transport you to another era.
5. The Traditional Sword Dancing
Korcula Island will also give you the chance to witness sword fighting right in front of your eyes. A tradition passing on from about four-hundred years ago, known as the Moreska Sword Dance, will present you with a thrilling story of love and war, depicted by two separate teams. This dance is played for about twice a week and is surely not to be missed!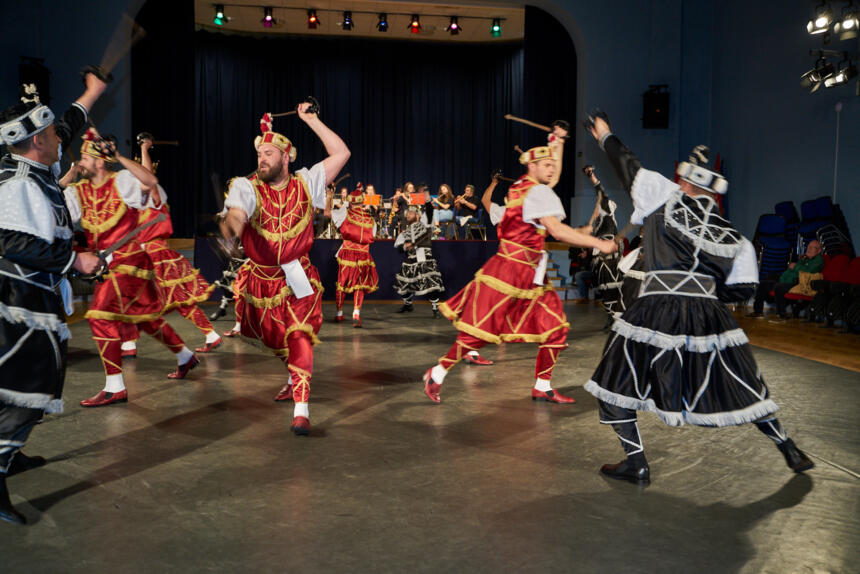 6. Take in the Sunset
Sunsets at Korcula are not to be missed. They are meant to be taken into. Try to catch a sunset while visiting the Maksimilijan Garden. Tourists tend to enjoy the sunset on the beach and on cruises with a drink.
7. Dine and drinks
Korcula offers a small variety of cocktails, champagne, and premium quality ale in a few bars like Massimo, Lole Wine, and Tapas Bar and Dos Locos, which are also known to party lovers. Korcula offers a wide range of local and continental cuisines in its famous restaurants like Hotel De La Ville, LD Restaurant and Adio Mare, etc.
Visit Korcula Island with Nava. Send us an email and our charter team will get back to you as soon as possible.