16 reasons why we love sailing in Croatia
Croatia is one of currently most popular and desirable boating destinations in the world. We bring 16 reasons why you should love sailing in Croatia
Check them out and let us know if you have your own personal favorites!
1. The sea
There's no sailing without water and we have plenty of it. It  is so clear that you can see the seafloor down to 56 meters! Adriatic sea reaches 25+°C in the summer. Front row seats for beautiful sunsets, horizons full of stars, the moon reflecting off the surface…  all you need is a a short message to our team.
2. A thousand islands to get away to 
1246 islands (to be exact) of which only 48 are inhabited. Pure and clear coves, bays and beaches are awaiting for to surprise you with an exquisite experience. Obviously, you cannot explore them all in one week's charter. Split and our marina have one of the best positions for reaching practically every region. Every island offers a unique and different experience of history, culture and nature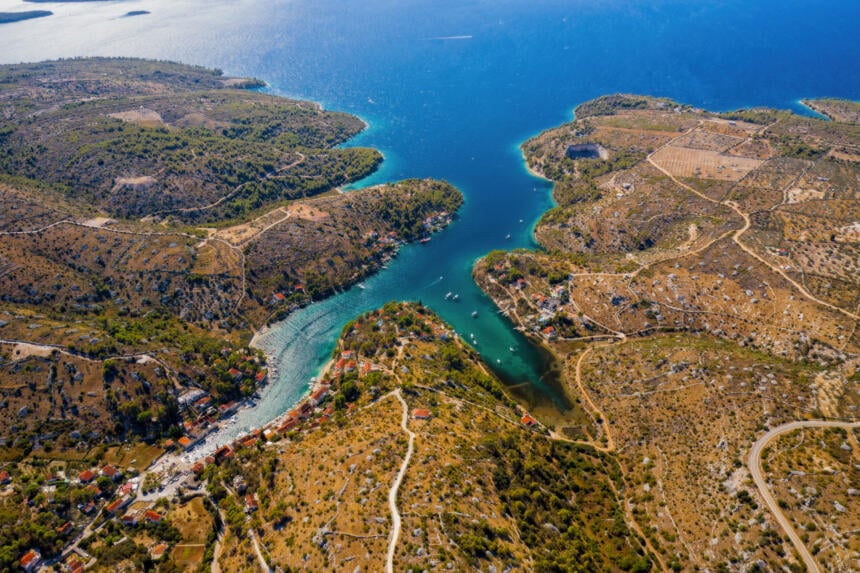 3. The beaches 
Long coastlines, clean environment, turquoise water, hidden coves and a bit of magic. Just to name a few (here are some of the most famous ones): pebble beach Zlatni Rat (Golden Cape) which forms a unique V shape and extends into the Adriatic Sea's Hvar Channel, referred to as one of the top beaches in the world! Stiniva is a hidden beach on the island of Vis, voted as the best beach in Europe. It is only accessible by hiking on a narrow path, but for you – our guests – it's reachable anytime. Sandy beach Sakarun on Dugi Otok is surrounded by pine trees providing a welcome relief from the heat, shallow waters are ideal for the little ones.  Saplunara on the island of Mljet is a beautiful and quiet sandy lagoon.
4. Active vacationing
Sailing is a great physical exercise. You move more, even without thinking about it. Snorkeling, swimming, wakeboarding, waterskiing, kayaking, mountain biking, rock climbing, hiking, trekking, caving, SUP, quad adventures await on every corner. The choice of activities is countless on the sea, all of them are available with Nava. Read our blog to learn how you can upgrade your vacation with water toys. Explore the marine life underneath placid waters: fish, sponges, sea stars, corals, octopus. Since you are very mobile with your chartered boat, you can change your destination and underwater views as many times as you want.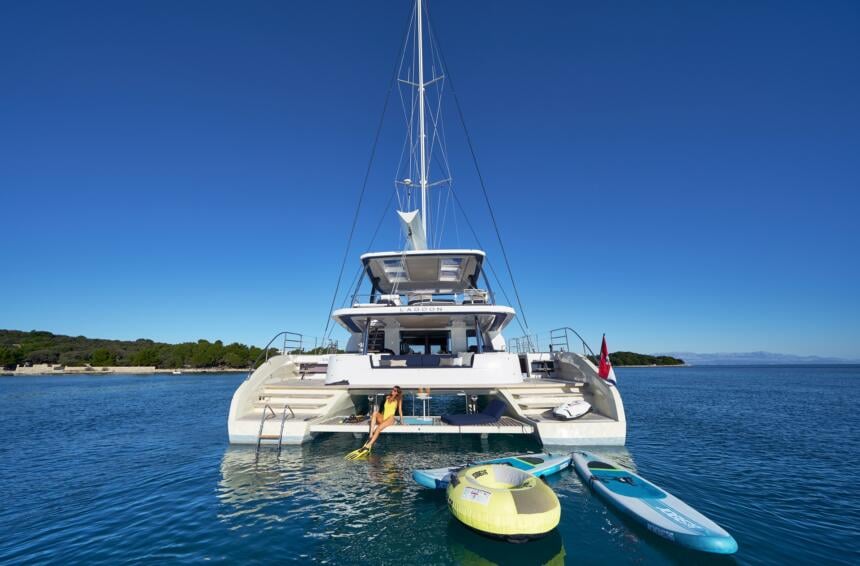 5. Health from the Adriatic Sea
We totally agree with Euripides who said: "The sea washes away all men's illnesses" 2500 years ago. The Adriatic Sea contains over 80 minerals and elements (such as magnesium, sodium, calcium, chlorine, bicarbonate, copper, manganese, selenium, zinc and many more). Salinity of the Adriatic is over 38% (well above average) and the whole Adriatic seawater exchanges in 3.3 years (some seas take up to 40 years to exchange).  Floating in seawater helps release stress and tension, while breathing in sea air helps microscopic atoms of salt to find their way into the deepest areas of pulmonary alveoli. Seafood provides essential nutrients, ensures heart health, enhances eyesight, boosts brainpower, fights against depression, and benefits your joints and skin. Natural environment helps more than any SPA in the world. And let's not forget swimming as one of the best calorie burning activities!
6. Sunshine
The coastal region features anywhere between 2300 and 2800 sunshine hours yearly. This makes it one of the sunniest regions on the Mediterranean. Say goodbye to gloomy days and hello to eternal sunlight. The climate is perfect for recharging your batteries and soaking in that vitamin D by the sea.
7. Culinary Delights
Our local cuisine is a splendid mix of Italian and hints of French, Greek and even Turkish and Central European gastronomy. Delight your taste buds with a lobster or pogaca in Komiza, black risotto and octopus salad in Kut (Vis), gregada or scampi in Meneghello (Palmizana), sheep cheese and lamb from Pag with prosciutto from Istria or Dalmatian hinterland, fresh fish in Gariful, tuna specialties in the beach bar in Trpanj (Peljasac peninsula), oysters in Ston…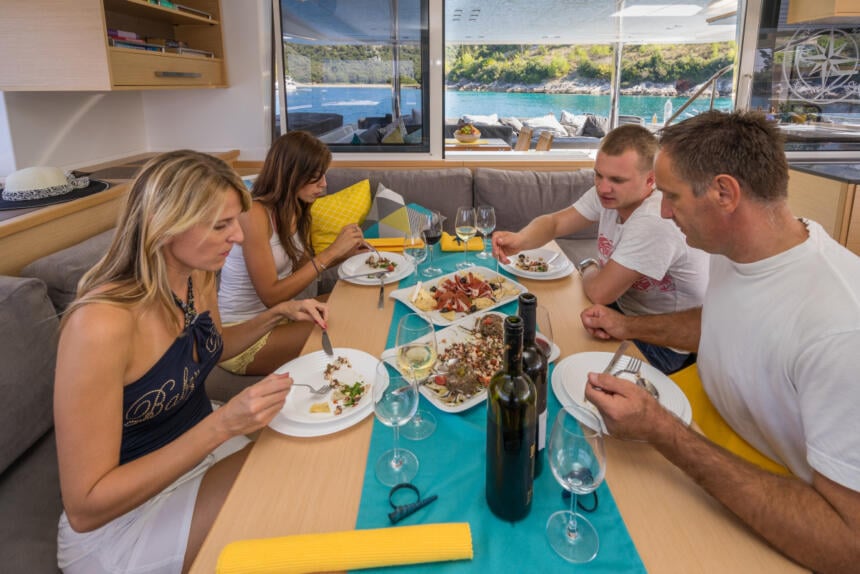 8. Wines
Winemaking was introduced to the island of Vis some 2500 years ago by the Ancient Greek settlers. Nowadays we have 130 indigenous grape varieties. Sunshine and good climate conditions combined with Dalmatian tradition and knowledge have resulted in some marvelous wines. We can recommend the best ones: Plavac from Hvar, Posip and Grk from Korcula, Dingac from Peljsac, Babic from Primosten, Malvazija from Istria. Dalmatian wine grapes are incomparable with any other sort and you will definitely love the fresh and aromatic flavors.
9. Music and Parties 
There are number of music festivals held in Croatia, but the music giant – Ultra is held only in a few selected places in the world such as Miami, Tokyo and Split. Salsa, electro, ethno, classical music – we have them all!  Love International Festival in Tisno, Hideout Festival in Novalja;  Salsa Beach Splash in Sibenik, Split Summer, Dubrovnik Summer Festival; Ethnoambient in Salona… or simply choose one of the best clubs and join the party (Hoola Hoola or Carpe Diem in Hvar, Varadero in Bol, Fort George in Vis etc.).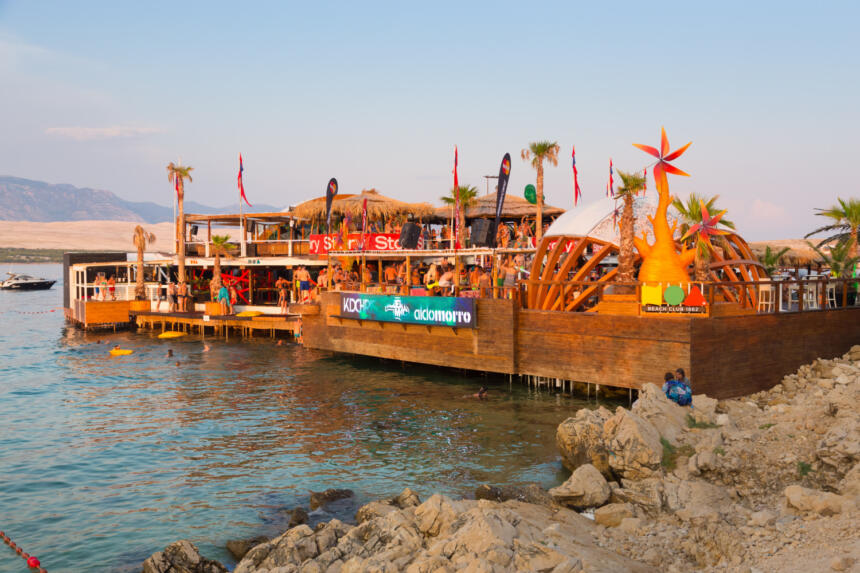 10. Escape from the Fuss and Hassle
While exploring, you can get in touch with either nature or your inner child. Every day is a new experience. Sailing is perfect for being away from the crowd. You don't feel any pressure as sailing is the most flexible adventure out there! Let the sea set you free, darling.
11. People
A sailing trip is one of the best bonding activities ever – it brings friends and family closer, it turns strangers into lifelong companions. During sailing you rely on your mates and they depend on you. You can experience what synergy really means. You spend quality time  with all the people around, age doesn't matter here!
12. Learning  
When you have to work with nature to move forward you acquire new skills and learn. You realize that, actually, nature is more powerful than we are. Being onboard takes you outside the comfort zone. Sailing educates as well as entertains. Team work, learning new fish species, weather forecast in practice! It's a great thinking game to learn strategy. Sailing becomes an ability to commit to a goal and a skill that we can all master.
13. History, culture, hospitality
Croatia is at the crossroads of the Western Roman Empire influences and the Byzantine Empire culture.  Almost every hill and stone has some legend, story or historic fact behind it. The hostile (or sometimes less hostile) takeovers from the past have left some incredible monuments – palaces, fortifications, churches, arenas, villas, paintings, sculptures. You might even come across a time portal and end up in the Medieval times (Dubrovnik Summer Festival, Fair in Medieval Sibenik) or the Roman Empire (Days of Diocletian in Split). Friendly locals with good knowledge of English are ready to help you any way they can – from the marina staff, guides, waiters and waitresses, shop assistants to receptionists and taxi drivers. The best way to experience this hospitality is to hire a local crew (skipper and/or hostess) and to let them guide and show you the best of Croatia. And here's a useful blog on tipping etiquette in Croatia.
14. Game of Thrones
As if genuine history isn't enough, Croatia has become a part of Games of Thrones history and stories. Šibenik, Split, Klis, Kaštela, Trsteno, Lokrum, Žrnovnica, Dubrovnik transfigured into a world of Braavos, Mereen, King's Landing, Quarth. All of these locations can be reached by boat. You don't need a TV screen to sink into remarkable magical experience.
15. Boating facilities 
Berths with power and water supply, showers, toilets, shops and markets, trawlers, mechanical assistance, receptions are available in around 50 modern marinas. Over 30 coastal gas stations will keep you fuelled throughout your cruise. All the most beautiful bays and coves as well as local ports and harbors feature moorings and berths.
16. Regattas 
For those of you that have never sailed (or never sailed in Croatia, although we highly doubt such individuals exist J ) an early-in-the-season regatta is the best way to get introduced to the destination with style and enjoy almost all of the aforementioned reasons – such is our Adriatic Lagoon Regatta. On this shorter cruise version we provide well organized and exciting races, excellent venues and restaurants with, parties, skilful skippers etc. It is held every year around May 1st and it is when Lagoon owners and lovers meet in Central Dalmatia every year.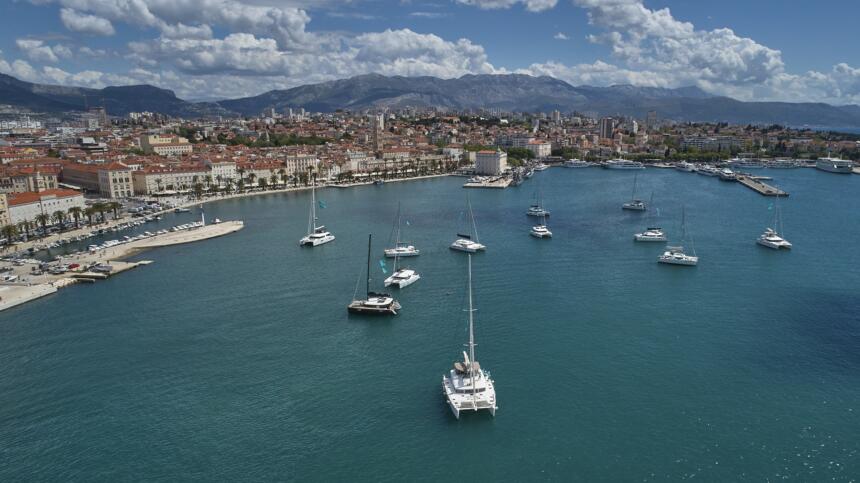 So, when is the best time to sail in Croatia? If you prefer quieter vacation we highly recommend June, May and September (April and October are also a possibility). You can read our blog Why we love sailing in Croatia in the off-season. There will be plenty to do, see, taste, visit and with the weather not being too hot or humid you might even be more willing to try it all out. With a local and knowledgeable crew you can enjoy a private and fabulous sailing holiday even in July and August.
Such a perfect vacation can only be ensured by a charter company that has essential experience, crucial knowledge and local expertise and one you can trust. So write that e-mail or give us that call (+385 21 407700) and get that vacation you deserve!