10 Absolute Best Things to Do in Croatia
Croatia has something for everyone, whether you're searching for beautiful medieval towns or bright beaches. Read blog to find best for you!
Croatia has something for everyone, whether you're searching for beautiful medieval towns or bright beaches.
Even though there are hundreds of things to do in Croatia, we tried to squeeze them into a list of the 10 absolute best things to do in Croatia. The list goes from sailing on the beautiful blue seas of the Adriatic to savoring local specialties in ancient villages, so let us begin!
1. Discover Old Dubrovnik
A walk around Old Dubrovnik is like a trip back to medieval times. The entire Dubrovnik town is a UNESCO world heritage site. It is so wonderfully preserved that you won't believe you're in a modern European city. You may walk about the city, meandering through the small cobblestone alleyways, or ride a cable car to see the city's magnificent red-brick rooftops and spires from the Imperial Fortress at 412 meters above sea level.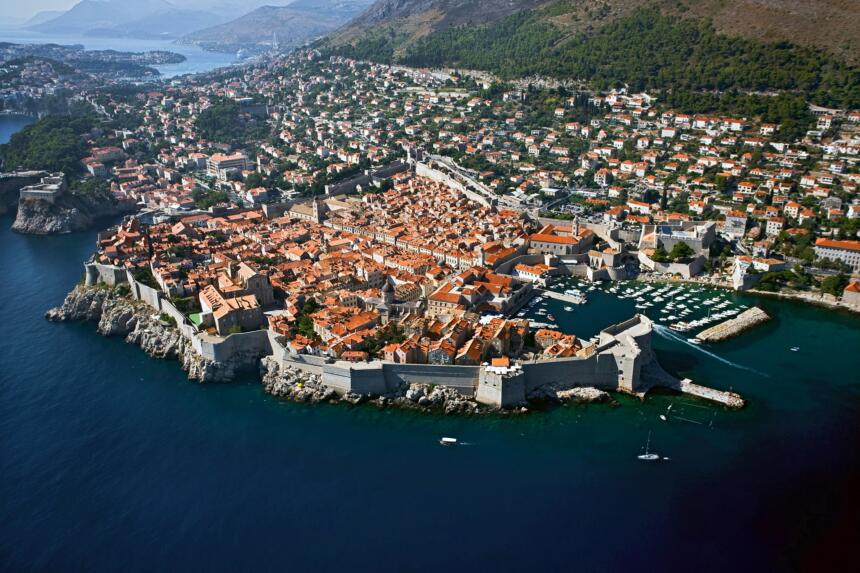 2. Visit Split
Split is Croatia's second-largest city with an amazing history. Although a settlement existed even before Diocletian had his eye set on the location, the city evolved from the emperor's retirement palace. Over the centuries, it has been ruled by Romans, Byzantines, Croats, Venetians, and Austro-Hungarians. You can see remnants of each civilization's impact on the city. Yet, Split has so much more than just history. The city offers great nightlife, amazing beaches, and of course, every bit of Dalmatian traditions.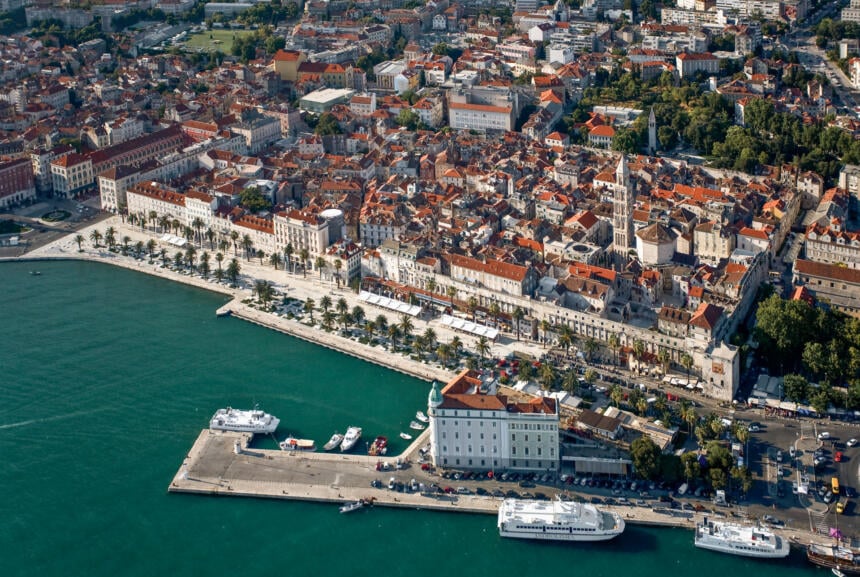 3. Sail around Dalmatia
Croatia is one of the most popular sailing destinations among yachtsmen and sailing enthusiasts. Once you see the amazing Adriatic coast and the lovely harbor towns, you'll understand why! To sail the Adriatic, though, you do not need your own boat because chartering a boat in Croatia is a great way to enjoy some island hopping, biking, SUP boarding, diving etc… If you are new to this, there is a wide range of Nava programs that are specially designed for you to experience with your family and friends. If you would like to learn more about these, visit our website.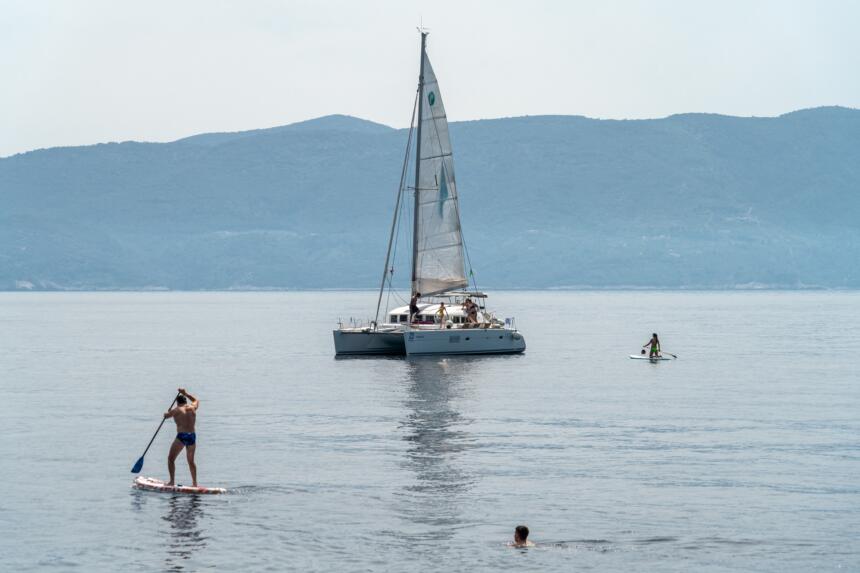 4. Visit the National parks
Croatia has eight breathtaking national parks, some of which are best explored and reached by boat. Krka is a national park only 54 kilometers away from Split that features beautiful green forests and meadows, wild birds and river otters, as well as charming stone houses with mills and ancient "washing machines", plus the world's second hydroelectric power plant. It is most famous for its seven massive waterfalls, each as thunderous and beautiful as the last.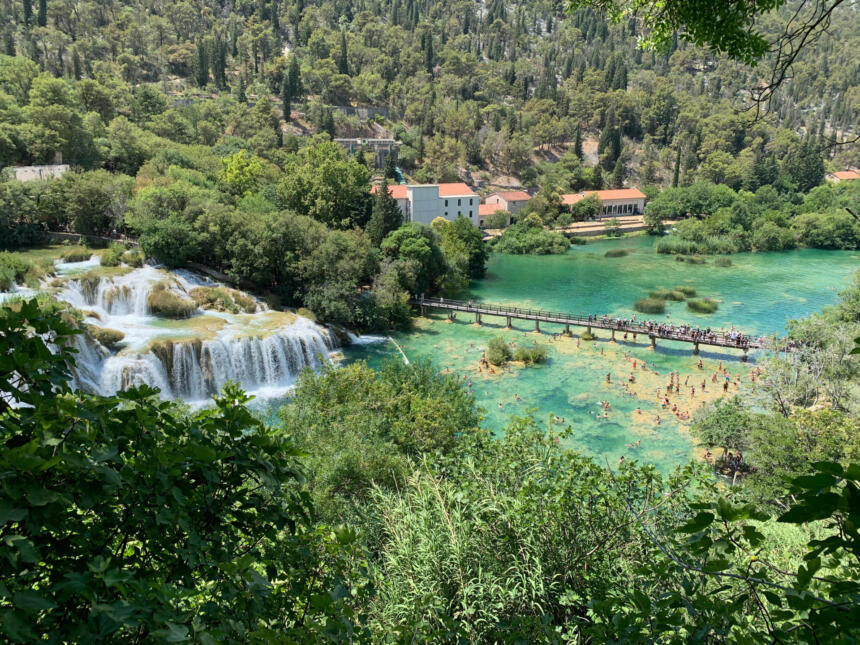 There are also Plitvice Lakes National Park, Kornati National Park, Sjeverni Velebit National Park, Paklenica National Park, Mljet National Park, Brijuni National Park, and Risnjak National Park for you to explore. Kornati archipelago with the adjoining nature park Telascica is one of most stunning sailing areas in Croatia and beyond. Mljet is also called the greenest island in Croatia and offers one of the safest natural bays of the entire Adriatic (learn more on Mljet island and national park in our previous blog). Brijuni is an archipelago in the Northern Adriatic just off the coast of Istria, abundant with cultural, historical and geo-paleontological heritage.
5. Take Game of Thrones tour
Take a tour of the sites where Game of Thrones was filmed. Around Split this tour should include the Diocletian's Palace, the historic Klis Fortress, and a 600-year-old running water mill where the series was shot. Once you are done with the tour make sure to try some traditional peka barbeque, handmade bread, and local wine. If you want to be real thorough don't skip a site in Kastela town. Also, a trip to Dubrovnik is an immersive experience due to its seamless integration into the series' setting. In there, you'll be able to visit filming places of The Red Keep (Lovrijenac Fort), The Purple Wedding (Gradac Park), The Riot (Pile Gate), The Walk of Shame (steps by the church of Saint Ignatius), City of Qarth: The Rector's Palace and much more!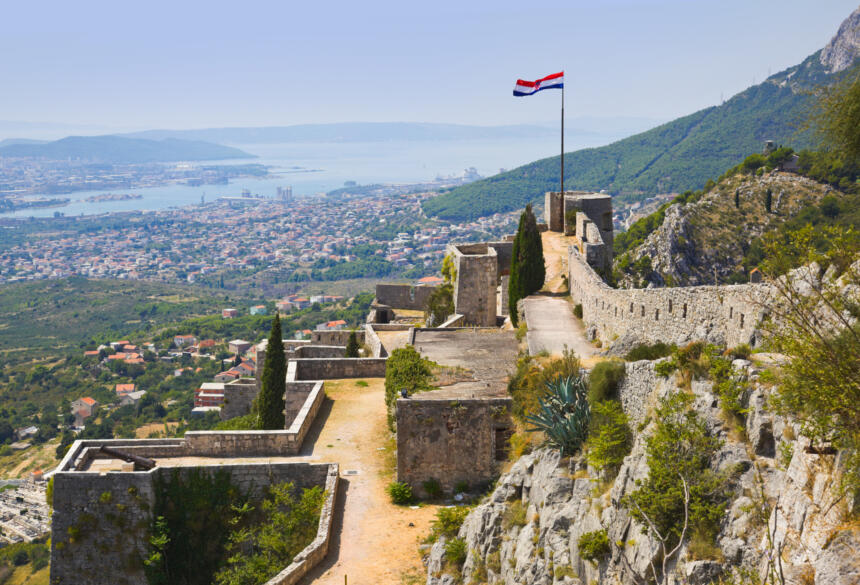 6. Dive into Blue Cave of Bisevo
Are you looking for a unique sightseeing excursion? Don't miss the iconic glowing blue grotto on the island of Bisevo, not far from Vis. The way the sun reflects from the cave's bottom makes the water shimmer an ethereal blue. Indeed, it's a spectacular sight that's well worth the journey if you can make it.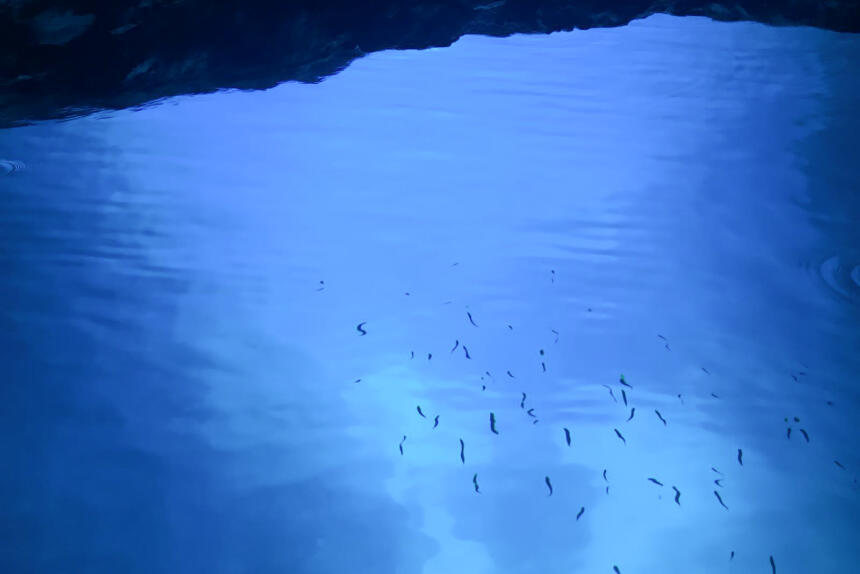 7. Chill at Zlatni Rat
Zlatni Rat, one of Europe's best beaches, is located on the island of Brac, in a small town Bol. It's also known as the Golden Cape because of its unique form. This sliver of tiny pebbles stretches for about 500 meters into the turquoise waters and is ideal for swimming, kite or windsurfing and snorkeling. Wind never seems to stop in this spot, so it's perfect for water sports enthusiasts.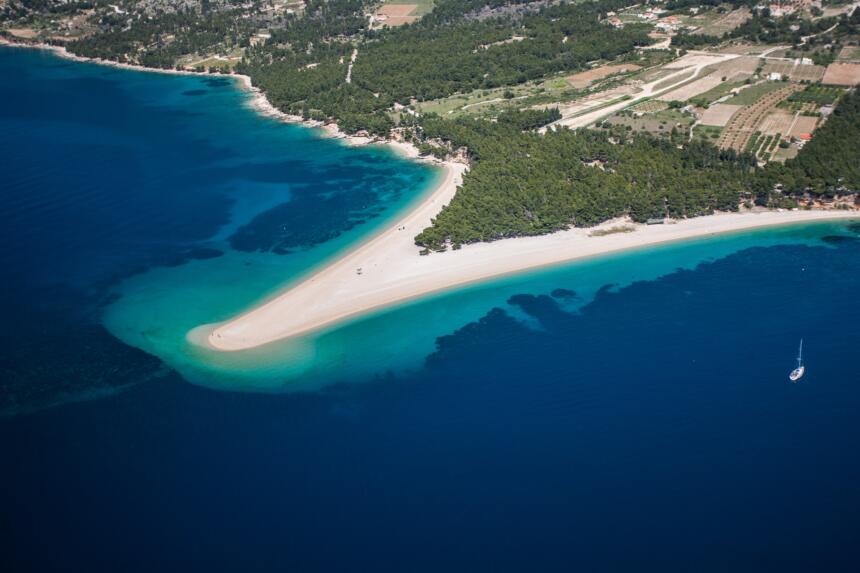 8. Listen to the Sea Organ (Morske Orgulje)
Zadar is one of the most lively and fascinating cities on the Adriatic. It's hard to get bored in Zadar since its fascinating history emanates from every stone but it also has a vibrant cultural and Dalmatian vibe. Don't miss the city's most renowned sight: the Sea Organ. Designed by architect Nikola Basic, this huge device produces musical notes created by the sea. The ever-changing waves never play the same melody twice. It's a once-in-a-lifetime experience that is bound to amaze you.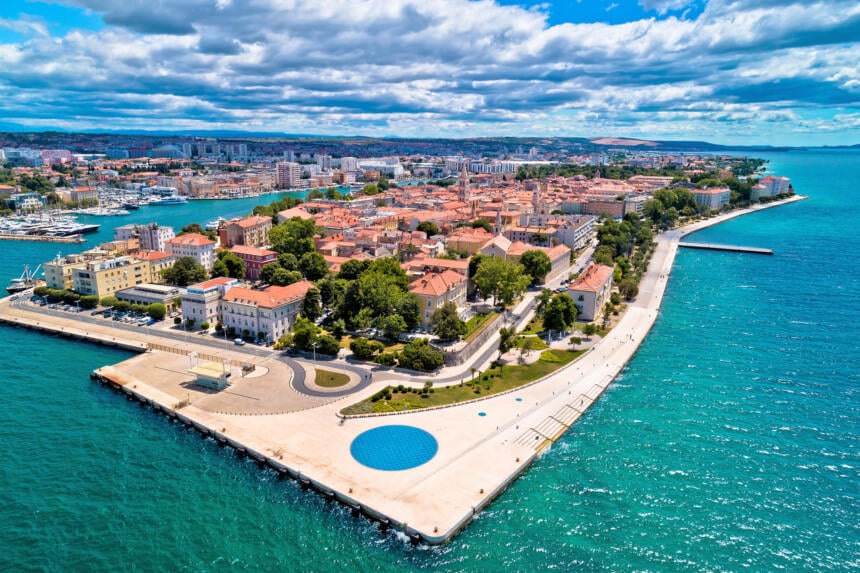 9. Discover Hvar Island
Hvar is an island in Central Dalmatia and one of the most popular islands in Croatia. Hvar Town is a hotspot for nightlife and those searching for a romantic evening of food and drinks. You can read more about the nightlife in Croatia in this blog. Furthermore, it goes without saying that Hvar boasts some of the best seafood in the world! However, the rest of the island is abundant  with picturesque bays and beaches, lavender fields, silvery olive groves and exquisite vineyards. Certainly, history aficionados will find something for themselves, too – plenty of churches, monasteries, palaces, squares and fortifications, plus an ancient cultured landscape inscribed in the UNESCO World Heritage List.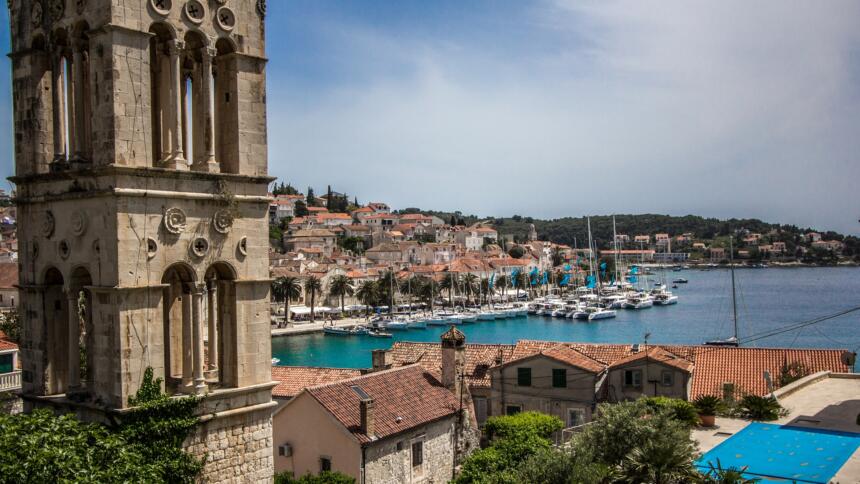 10. Visit Trogir
With a population of about 13,000 inhabitants, this is a seaside town approximately 30 minutes north of Split. Its ancient town core is actually located on a small island, sandwiched between the mainland and Ciovo Island and connected by bridges. As of 1997 it is also inscribed as a UNESCO World Heritage Site because it has one of Central Europe's best-preserved examples of Romanesque-Gothic architecture.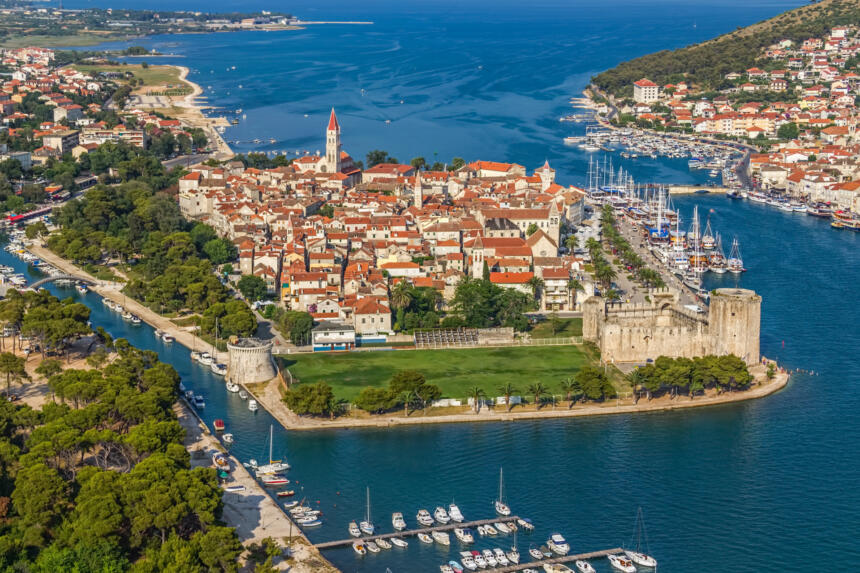 Keep in mind that this is by no means a finite list and it's only meant to inspire you. There is so much to see and do in Croatia.
What are your thoughts? Have you done any of the things from our list and how many? Feel free to contact us if you would like us to help you plan your adventure in Croatia!