Why sail on board a crewed charter boat?
Croatia is a country of thousands of islands so a crewed charter sounds like the best way to explore everything the country offers.
Do you know what crewed charter is? Well, if you are planning your next vacation on the Adriatic Sea, it is definitely something you should try out.
Indeed, Croatia is a country of thousands of islands and good weather (which you can read more about in this blog.) Hence, sailing sounds like the best way to explore everything the country offers. If you choose Nautika Centar Nava as your trusted charter partner, you can opt between bareboat, skippered, or fully-crewed boats. So if you need any convincing on why you would need crew onboard, keep reading.
What is a crewed charter boat?
When you charter with Nava, you have many options to customize how your sailing will be depending on your budget, yacht size, the experience you want to gain, etc. The yachts are crewed either just by the captain and hostess cook, or they have a full equipment crew with Captain, Engineer, Professional chef, deckhand, etc.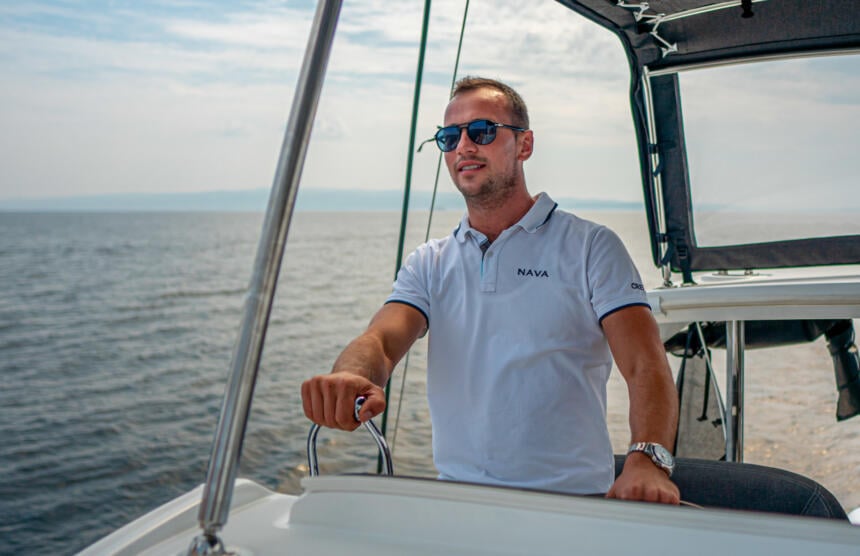 If you want your holidays to be more on the luxurious side, chill, and without any worries, then a crewed boat is the best option!
Reasons for crewed charter
1. Safety and Insurance
The first reason to book your crew for either of the two is that you will have more people with you. The more the merrier. This means that our crew will be there to help you with anything that might happen including first aid and quick repairs onboard. You don't have to worry about your safety as our members are very well trained and experienced! Nautika Centar Nava is one of the oldest yacht charter companies in Croatia with 30 years of experience in the boating business. This guarantees our expertise on Croatia, sailing, and knowing the most trustworthy suppliers, restaurants, associates etc.
2. The Local Gastronomy Experience
The option to charter your boat with only the captain and a hostess is an ideal package for people who love having great food without worrying about the preparations. Since food is one of the most important factors for many people and the galley often becomes the center of life on board, it is nice to have a hostess who will make perfect meals. You will get to experience the traditional gastronomy of Dalmatia prepared by the locals. Besides, you won't have to worry every time about what to cook. Instead, you will have 3 meals per day prepared just for you by our experienced chefs.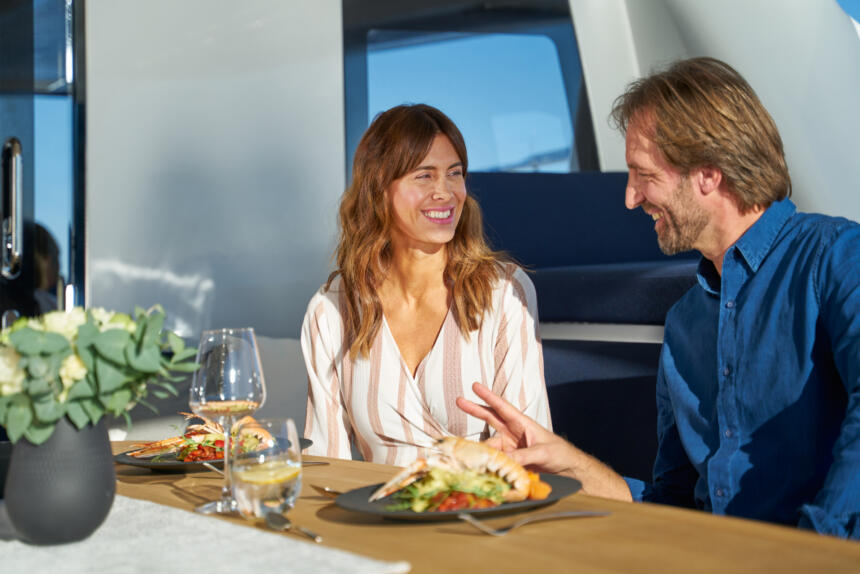 3. Water toys and water activities
If you are an adventurous person and want to have an active holiday, consider chartering the fully-crewed boat. Also, this is a good option if you are traveling with kids and want to keep them entertained. If you choose this, you will have the chance to try as many watersports as you wish. To list some of the water sports and water toys, there is jet ski, stand-up paddles (SUP), kayaks, water skiing, snorkeling equipment, inflatable toys pulled by the boat (donut). There are many more options.
To explore all the options, read this blog. With this, you are guaranteed to have an unforgettable experience.
Book crewed charter in Croatia
To conclude, while crewed-yachts bring sailing to a whole new level, our team from Nautika Centar Nava will make sure you have the best experience possible regardless of which option you choose.
We offer a fully crewed charter experience with our Lagoon SIXTY 5 and Lagoon 55, and many others upon request. So, just contact our charter team to look into your options and pick the one that suits you best.