Upgrade Your Charter: Info Boards
Our team is always looking for new ways to improve our guests' experience onboard and provide unforgettable sailing holidays. This summer season, we have partnered with Tap2Review to make your time onboard easier and help you share your experience with charter guests yet to sail.
On every single one of our boats (and we have 33 in our charter fleet!), you will find a small white info board. Once you tap into it, it shows you all the information you might need during your charter.
So, if you're wondering how this helps us improve your time onboard our boats and what's in it for you, keep on reading!
How To Use Info Boards
Although small, the info boards will be your new best friend while sailing!
Once you have gone through check-in and settled in, you will spot the white info board with our company name and the name of your boat printed on it. All you have to do is tap it with your phone or scan the QR code and start exploring.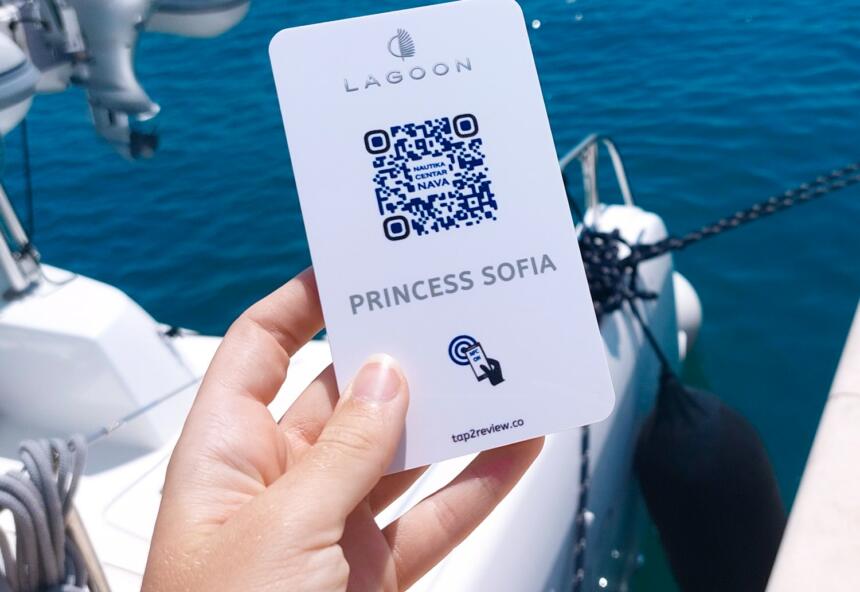 Plan Your Sailing Route
Do you already know where you will be sailing, or do you plan your route as you go? Or maybe you have already created a perfect route, but the weather conditions made you change it last minute?
Discover the sailing routes for all parts of the Adriatic. It doesn't matter if you are sailing in the South, North or Central Adriatic – we have all the routes here. They come with some excellent restaurant recommendations, berthing and anchorage tips, and must-see attractions.
Moreover, check the 3-Day weather forecast that helps you plan your route accordingly.
Get The Best Local Recommendations
Well, the local recommendations don't stop just yet! Nava has gathered all the recommendations you might need during your sail, and they are all at the tip of your fingers:
Restaurants with Berths
Marinas
Beaches
Anchorages
Attractions
Buoys
Gas Stations
Night Life
Undoubtedly, it will make your sailing journey smoother. And of course, if you are sailing with a skipper and/or a hostess onboard, they will help you choose wisely between all the recommendations.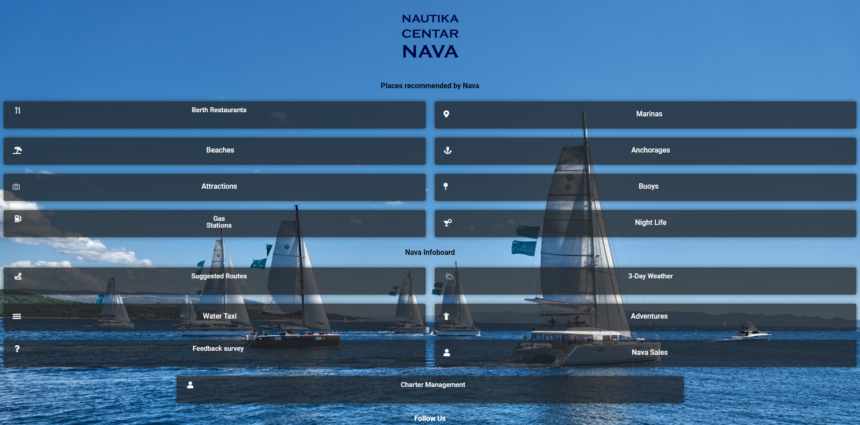 Learn More About Nava
Although we are very passionate about charter, Nava does so much more. If you have loved sailing with us and want to own a boat someday, you can learn more about our sales department and charter management program. Just tap your phone and find all the information you need.
And lastly, use the Tap2Review info boards to give us some feedback. When you participate in our survey, you help us make your next charter better. You can also leave a review on our Google, Facebook or Tripadvisor page. What's more, you help other guests who are looking for an excellent charter company.
If there's anything else you want to know, you can reach out to our charter team. We are happy to assist you!