Marina Polesana, Pula: Our new charter base
Happy New Year! Nautika Centar Nava is pleased to reveal the opening of a new charter base in Pula. 
Nava wants to offer you, our guests, a wide range of sailing options. Thus, our company is opening a fourth charter base. In addition to other charter bases across the Dalmatian Coast, we are extending to the North Adriatic. The new base will be in the Marina Polesana, Pula Bay. 
Pula
Certainly, Pula is a popular tourist destination. It is located only 11km away from the airport. Many visitors are fond of Pula's architecture, reflecting structures similar to those in ancient Rome. For instance, the Pula Arena, is among one of these unspoiled sites. 
Undoubtedly, the town's shorelines and a multitude of beautiful beaches are some of the features that drive tourists to Pula. Moreover, sailors know it for its protected harbor. It is widely recognized by marine lovers. Surely, with a moderate climate, charming beaches, and untouched natural landscapes, Pula is definitely worth a visit!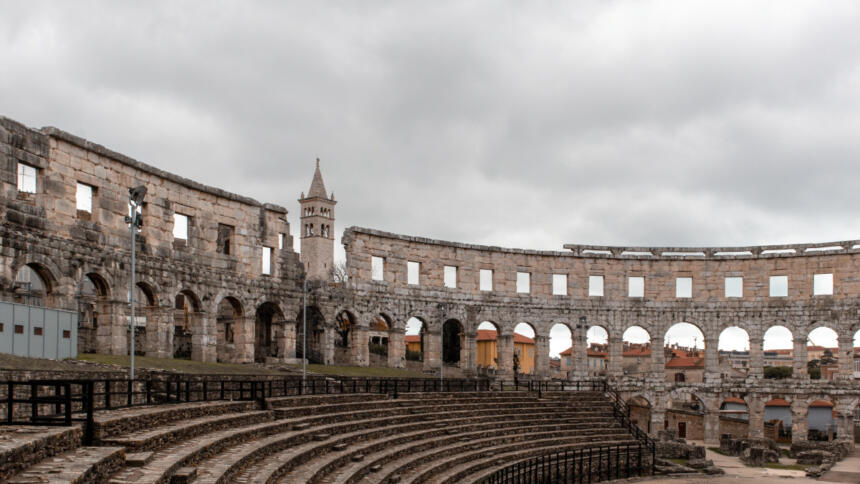 Near Pula, on the northern side of the town, you can find St Katarina Island. It was once a military base. Nowadays, the Island is recognized as a natural heritage and tourism site. 
The island is connected to Pula Bay by way of a bridge, open throughout the year. Indeed, it is no wonder that Kermas Istria chose St Katarina Island to be the foundation for its new marina. 
Marina Polesana
Undeniably, Marina Polesana is one of the largest marinas in the Adriatic. It features around 150 sea berths and 410 dry berths. Furthermore, the marina is part of the heritage and tourism complex. Of course, it gives prominence to quality restaurants, café's, parking zones and shopping areas. The new Monumenti Hotel, which will open in the area in 2023, will fullfil the needs of every guest, promising convenience, and luxury.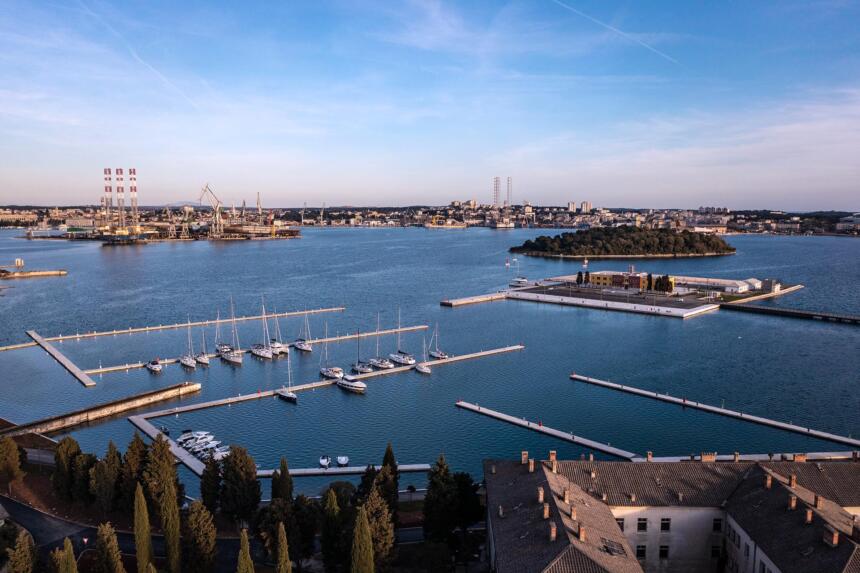 Really, our new marina is an excellent starting base for any sailor looking to venture around the Adriatic's unique scenery. For example, there is National Park Brijuni Archipelago. This group od islands is undoubtedly one of the most appealing attractions to visit. 
This archipelago of islands near Pula is rich in biodiversity and indented bays that provide several convenient anchoring spots, a sailor's dream. 
Start your charter from Pula
How do you feel about being among one of the first nautical lovers to sail from the Marina Polesana? To learn more about chartering from our new base in Pula, please contact our charter team. They are always ready to assist you with anything you may require for your next venture in Pula. 
Last, but not least, here the boats that will be available for charter in the area:
Lagoon 39 – Maria
Lagoon 42 OV – Alma Sofia
Lagoon 450 S LUX – Princess Sofia
Lagoon 46 – La Condesa
Lagoon 50 – Captain Morgan ???
X-Yachts Xc 35 – Lady X
X-Yachts X43 – Juniba X
We look forward to greeting you in Pula soon!