Sailing guide for Game of Thrones fans in Croatia
(Originally published in June 2019 by Rafael, revised in March 2023 by Jelena)
After eight amazing seasons, HBO's Game of Thrones series has come to an end. And if you are not ready to say goodbye to one of the most epic TV Shows ever, we have good news!
In case you didn't know, Croatia was one of the most important settings of Game of Thrones. Many famous locations brought Westeros to life, such as Dubrovnik, Split and Klis. If you are looking to add a special twist to your sailing vacation on the Adriatic Sea you are in the right place! Learn which locations to visit while sailing Croatia and relive some of the most memorable scenery from the show.
We have prepared a Game of Thrones Locations Guide for making the best out of your sailing trip in Croatia when it comes to fans from this HBO hit. Since it's all scattered along the coast, you might need to extend your stay or come again.
Brace yourself, Croatia is Coming!
Split (Meereen)
Our first stop is the capital of the Dalmatia region and the second-largest city in Croatia. In the Game of Thrones show, Split was home to some interesting moments.
Some scenes of the Slave Rebellion were shot here and Daenerys also kept her dragons in the substructions of the 1700 years old Diocletian's palace. Split, is actually the best starting point for any sailing trip. The close airport (SPU) is well-connected to all major European cities. Our Nava Marina offers a wide selection of boats that are ready to take you to the next GoT setting. There are a few specialized tour guides that will take you to all the sites.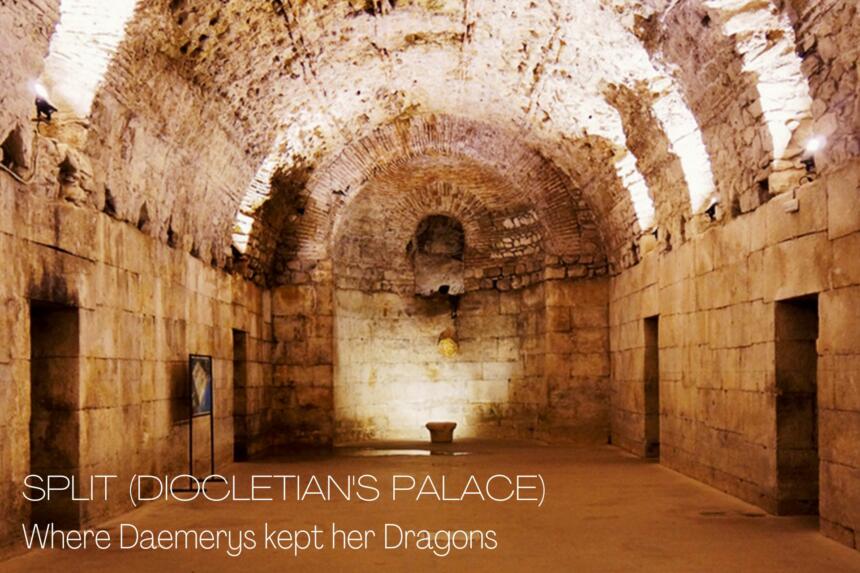 Sibenik & Krka (Braavos and the Narrow Sea)
Šibenik and the Krka river served as the set for Braavos, one of the free cities across the Narrow Sea. Another cool feature about this region is the Krka National Park, where you can find the famous Krka Waterfalls. Krka contributed to the show for some scenes and image backdrop. Those places are amazing, and you will understand right away why they chose them for Westeros' landscapes.
Kastela, Klis & Zrnovnica (Meereen and Braavos)
These locations are close to Split and are perfect day trip goals. Klis has been an important regal siege and a strategic historical fortress. The walls of Klis Fortress stood in for Meereen in the show.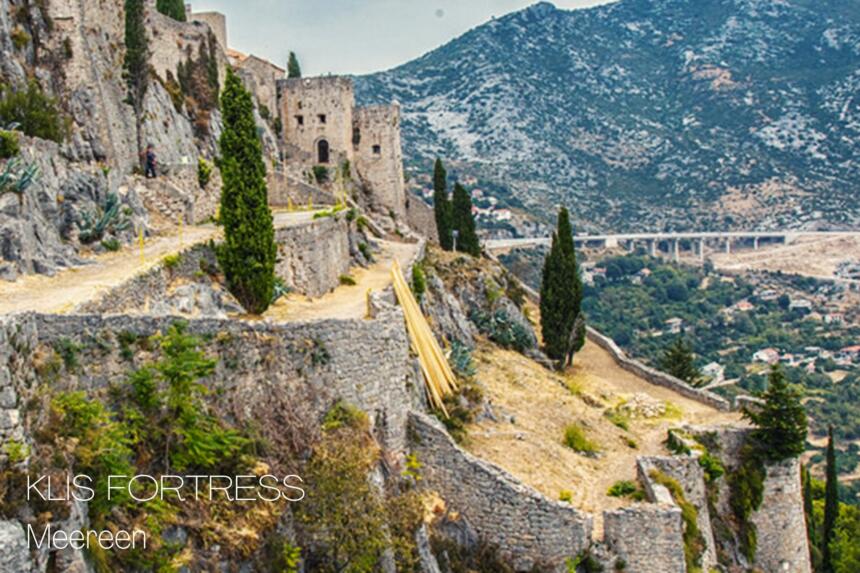 Zrnovnica was also part of Game of Thrones shootings, and it is just a few kilometers south of Klis Fortress. Going there, you will find the location of the famous bathing scene that was recorded at the local watermill. And Zrnovnica quarry stood in for the grand gates of Meereen in the show.
Kastela or The 7 Kastelas are a group of small towns that are today a joint municipality between Split and Trogir. They are full of history and were named after prominent castles. Recently, they became famous for being part of Game of Thrones production sets. Kastela plays the Free City of Braavos in the series, where Arya sold oysters.
Fortica, Hvar
This stop is not on the official records for Game of Thrones sets, but must surely be included in our list when sailing through Croatia. Hvar is one of the most beautiful islands in the Adriatic Sea and is the place for feeling like you are in a stunning and unknown part of Westeros. Trust us, the view from Fortica beats the one Danaerys admired on her way to Meereen.
Ston (King's landing)
Further South, our sailing guide takes you to the city of Ston, famous for being the place of the Great Wall of Europe. This is the longest wall on the European continent. The Game of Thrones' production team took advantage of this magnificent construction to represent King's Landing of Westeros. How can we blame them? This is such an impressive place!
Trsteno arboretum (Tyrell High Garden)
Not far from Dubrovnik, the city of Trsteno holds the gem for those Game of Thrones fans that cheer for the House Tyrell. Full of green life and stunning view from the blue waters of the Adriatic, Trsteno Arboretum is a must-see destination! In the Chronicles of Fire and Ice, Trsteno is where the High Garden of Tyrell house was shot. The richness and beauty of that place are unique, just like the Tyrells.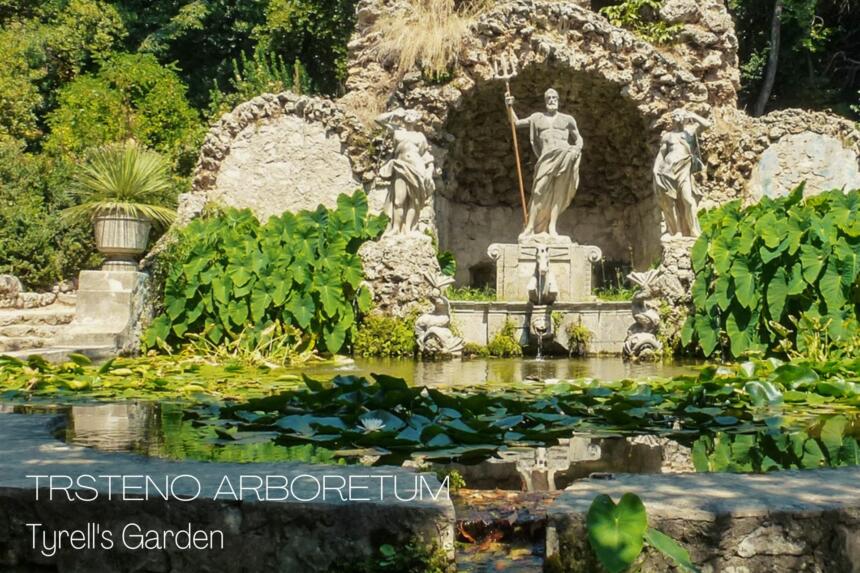 Dubrovnik (King's landing)
When one thinks of Game of Thrones in Croatia, one must certainly include Dubrovnik. Our final destination is the ultimate one in the Game of Thrones filming sets. This is the golden pot for travelers and sailors looking for Westerors in the real World.
Just a quick walk-through Dubrovnik old town can make you think you are in the capital of the Seven Kingdoms. Places like the Minceta Tower (House of the Undying), Lovrijenac Fort (Red Keep and the Battle of Blackwater), Gradac Park (Purple Wedding), Jesuit Staircase (Cersei's Walk of Shame), Saint Dominic Street (Market Scenes), Ethnographic Museum, the Ploče Gates and the Old City Walls were used for King's Landing representation.
Our second base in Slano (only 12 Nm north of Dubrovnik) is a great starting or finishing point for an excellent sailing vacation. You can start in Mereen (Split) and finish just off of Kings Landing (Dubrovnik) since we also offer one-way charter. We have some great options for sailboat, motorboat and catamaran charter for the season!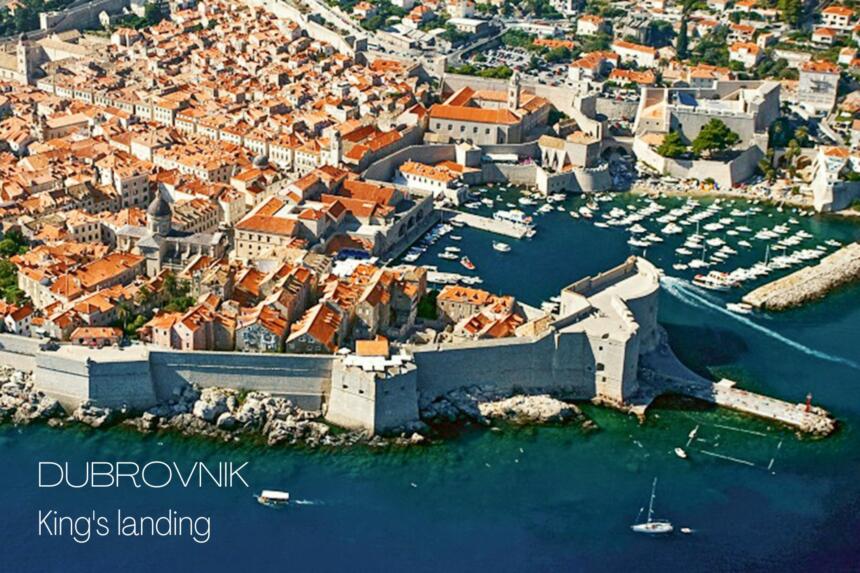 Just send us an email and our team will start working on making your next dream vacation in Croatia a reality!
Who would you take with you to this amazing Game of Thrones experience?