Safe Sailing in Croatia
Sailing guarantees some of the most beautiful moments, but only safe sailing in Croatia and preparing ahead is the only way to get that.
Everyone prefers good weather and everything running smoothly. Sailing guarantees some of the most beautiful moments, but in order to only remember the sweet parts, preparing ahead is the best decision you could possibly make.
Bare boat charter offers incredible freedom to design your route, but it also means you need to be ready for any and all events. Safe sailing in Croatia is easy, you just need to be prepared.
The Basics of Safe Sailing in Croatia
Our boats provide all the basics and essential safety equipment needed when sailing. These include:
life jackets (for each person and kids too, in case you need life jackets for toddlers and babies let us know, and we will prepare those)
signal flares
fire extinguisher
lifebuoy with a lighting device
bilge pump
safety raft (on board larger boats)
First-Aid Kit
Navigational handbooks, Boat Instructions Manual, detailed navigational charts and navigational kit, compass, VHF, GPS with chart plotter – these are all standards on our boats. Some boats even have radar, GPS at the navigational desk as well as at the helm station, almost all boats have autopilot.
Before you go on to sail, we make a thorough check-in procedure with you on board. We introduce you to the entire boat and its instruments and show you the locations of the safety equipment. Read more on the check-in procedure in one of our previous blogs.
Revise how signal flares are used, just to be on the safe side. You should know how to use them with each hand separately. In case you actually need to use them, make sure to close your eyes and look away.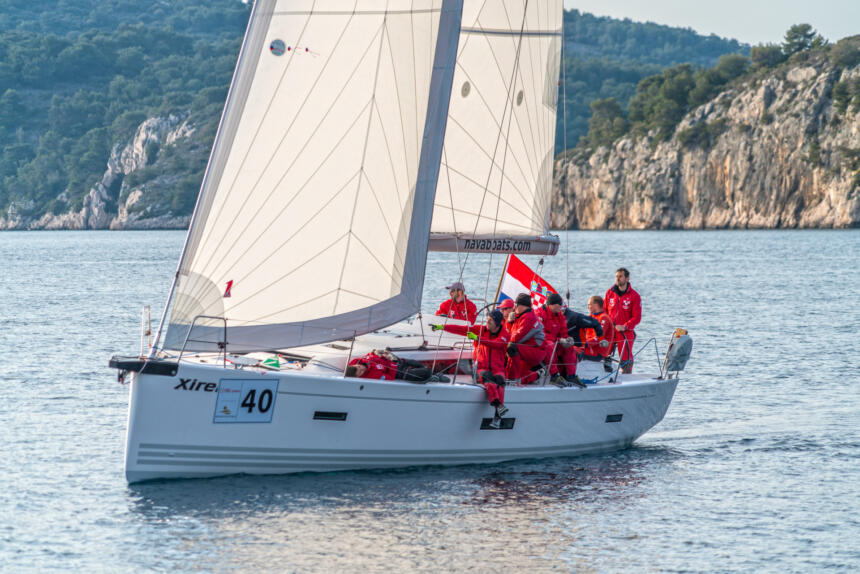 Do's…
First Aid
We will show you the location of the First Aid Kit but it's up to you to know your basics. Revise if necessary before you set off.
Life jackets and kids
Sailing with kids does not necessarily need to be stressful. Safe sailing in Croatia definitely starts by talking with them before the trip and setting firm ground rules. These are the two most important ways to affect their on-board safety. Wearing life jackets underway or even when swimming if their skills are not so good, always obeying the captain's orders. For smaller kids you can turn it into a game – you are all pirates on an important quest. Preparing some entertainment is also important: board games, playing cards, crayons, papers, their favorite DVD's or as the last resort games on your phone, tablet, or iPad. Keep in mind kids are at higher risk of hypothermia than adults. We recommend keeping dry blankets and towels close at hand.
Have a lookout!
Choose one person (even if they have no sailing experience) to be your lookout. This is very important when sailing bare boat. They will be in charge of minding the traffic, weather signs and this is especially important in small and crowded bays and marinas. You will probably have to teach them some basics such as catching the buoys, or the mooring line, and some training might be necessary.
Prepare
Make a rough route or itinerary and a back-up plan. Check the weather forecast before you leave, we recommend the official Croatian Weather Site (7-day forecast and Marine Forecast) and the Norwegian page as well. Check it often while underway, but pay attention to local weather signs as well. In high season, we recommend booking berths in marinas or even anchorages in advance.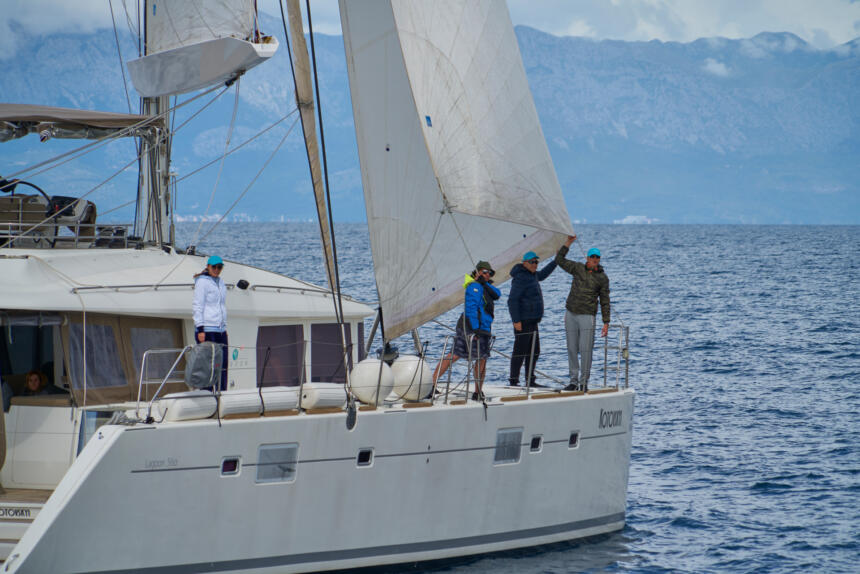 … and Dont's of Safe Sailing in Croatia
Don't forget we are just a call away!
In case of any emergency, the VPN cellphone is always there to reach us. Feel free to call the sailor that did the check-in with you onboard or the office if you need some help with the route planning.
In case there is an immediate emergency, use the surveillance channel (channel 16) on the VHF.
Don't be late!
As we always try to prepare the boats in time and even before the official boarding time at 17:00, please keep in mind the following guests are also hoping to board the boat as soon as possible. The recommended arrival time to the marina is from 16:00 on Friday and obligatory on Saturday no later than 8:30. Notifying us of your arrival time would be highly appreciated, so we can plan our check-out schedule.
Don't sail out…
…in case of bad weather. You might think it does not look so bad or it will get better soon but the sea is capricious and should not be underestimated. Do not push your luck! It is better to skip a destination or postpone it than worry or even regret your decisions.
…or if you are not confident you can operate the boat. During the check-in procedure, our colleagues at the base may assess your operating skills and deem them insufficient. In that case, you will not be allowed to sail out until you have hired a skipper or found another operator. The safety of the people on board our boats and our boats are our top priorities.
Don't drink and sail!
Alcohol and machine operating do not go well together. The effects of alcohol are serious. It affects your vision, balance, motor reactions, fine motor coordination, gives you a higher self-confidence etc. Keep it to the minimum and only when safely anchored with no operating planned for several hours. It would be a shame not to taste all those delicious Croatian wines but do not overdo it.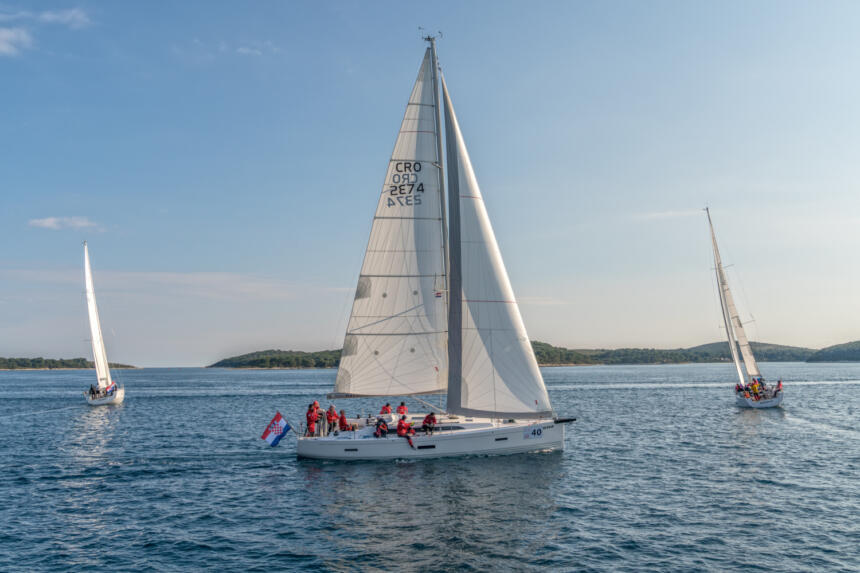 There you have them, our tips for safe sailing in Croatia.
We hope you will enjoy the best and safest sailing experience in Croatia!
For more questions or concerns that you might have regarding safety on board, contact us at charter@navaboats.com and our team will get back to you as soon as possible.