How To Charter a Yacht In Croatia?
Are you considering booking a sailing vacation in the beautiful Adriatic? Here is all you need to know on how to charter a yacht in Croatia.
Are you thinking of booking a sailing vacation in the beautiful Adriatic? With the sailing season just 'round the corner, now's your chance – and the booking procedure is easier than you think! Here is all you need to know on how to charter a yacht in Croatia.
Why Choose to Charter a Boat in Croatia?
Croatia is a fairly small country, but when it comes to charter, it's actually number one in the world. Certainly, it has something to do with the country's beauty, good maritime infrastructure, safety and rather benevolent nature of the Adriatic Sea. There are many more reasons for this leading position. For instance, the excellent selection of all types, sizes, and brands of boats, more than a thousand islands, islets, and reefs to explore, the friendliness and hospitality of the locals, the delicious cuisine and wines… But this is not the topic of this blog.
In short, Croatia is an ideal holiday destination for those who are looking for that unique, personalized vacation at sea. With the continuous hustle and bustle of our daily lives, a week on a boat sounds like a great way to bring back some peace and quiet. Undoubtedly, the sunny Croatian climate throughout most of the year makes a boat charter the perfect remedy to the pressures of the modern world!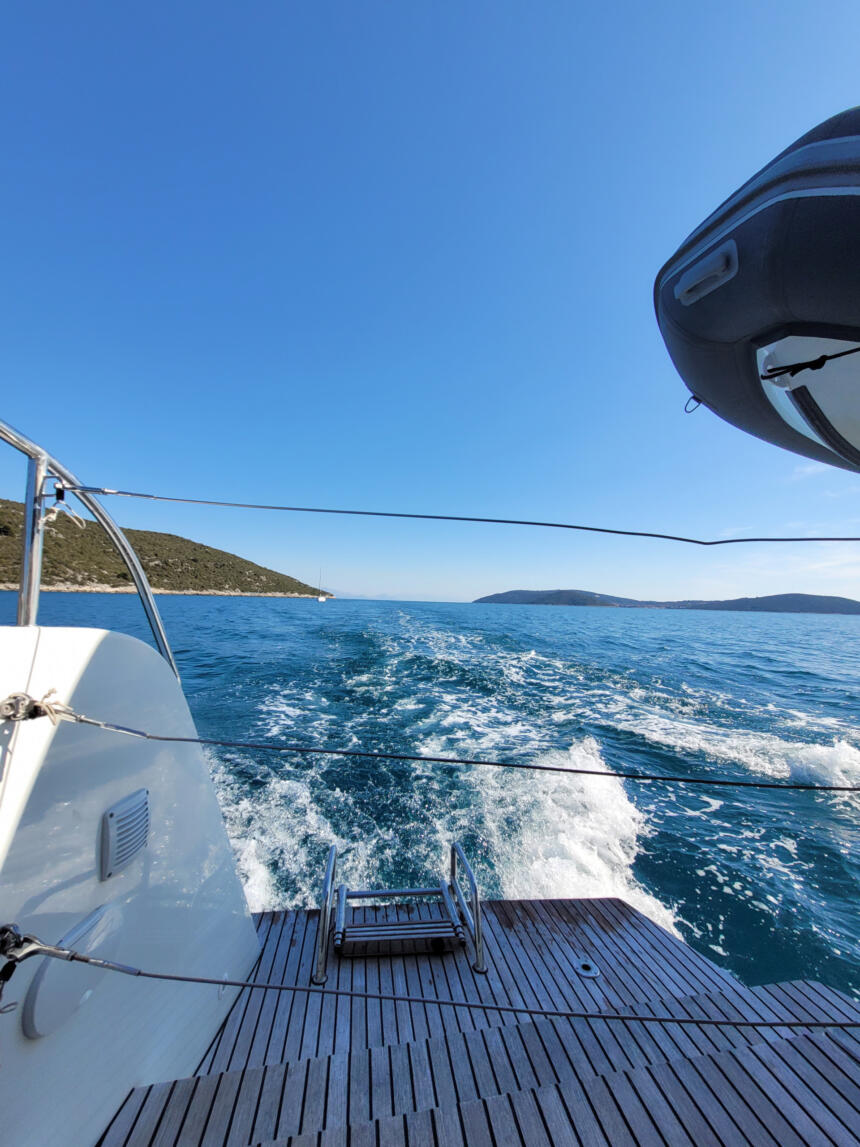 Croatia Charter Booking Guide
Still reading? You're on your way to the best vacation yet. While the thought of chartering a boat in Croatia may seem overwhelming, here is how to charter a yacht in just 4 easy steps!
1. Choose your preferred Charter option!
Firstly, you must decide whether you wish to rent a boat with or without crew members. In order to charter a bare boat, you need to have a required license. Here is the list of all acceptable licenses. No license? No problem! You just select a crewed or skippered boat charter. Or, a bare boat and request from us a professional skipper or crew to take over the harder parts of sailing.
In fact, this is the best option if you are looking for that well-deserved, relaxing holiday. Even if you have a license, but you have never sailed in Croatia, it's a great way to get to know the country. And learn all the "trade" secrets from the experienced local and professional. Our skilled skippers take you to all the best spots around the islands, hassle-free! Check out our boat selection or get in touch with us, and we'll prepare the best offer. If you still have many questions, head on over to our FAQ page or feel free to ask us anything.
Once you decide to confirm the boat you are ready for Step 2!
2. Payment
For the boat reservation procedure to be completed, a bank transfer (or a credit card payment) of 30% of the booking fee is required within a week of confirmation. An additional 20% are due six months prior to the charter start date. And the final balance payment of 50% four weeks ahead of start. Naturally, when booking last minute (e.g. within 4 weeks prior to charter), usually the full amount is due.
When booking a boat, it is important to keep in mind the costs apart from the charter fee. Chartering a motorboat, sailboat, or a catamaran in Croatia have different berthing, fueling costs etc. To learn more on Yacht Charter Costs and What Does it Cost to Charter a Yacht read our previous blog.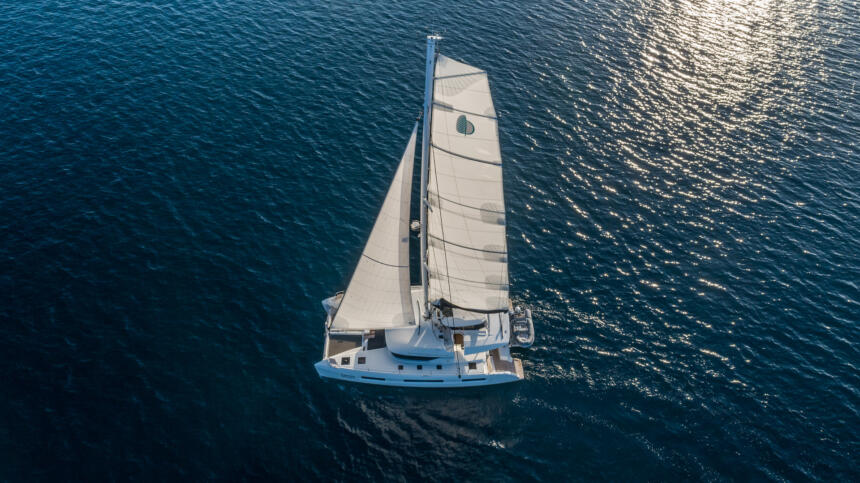 3. Time to Prep!
Even as soon as you pay the first payment and especially after settling the final balance you can plan your cruise. Planning is an essential part of a stress-free holiday. Since Nautika Centar Nava has four charter bases along the Croatian coast, selecting a route or at least your must-visit list, might seem like a lot of work. Make sure to keep in mind the positions on the map. In a week's charter from our newest base in Pula it's practically impossible to visit the Blue Grotto on the island of Bisevo. But, Blue Caves on Cres islands are a perfect highlight. It's easiest to visit the National park Kornati when starting in our Rogoznica charter base. Or, getting from our main base in Split to Dubrovnik and back is very strenuous in 7 days. If this is on your list, you should opt for a one-way charter from Split to Slano or vice-versa (you'll find our one-way offers here).
Just a quick reminder, our bases are in Split, Slano, Rogoznica and Pula. We've prepared several inspiring 7-day sailing routes to get your "planning juices" going. You should also consider how you're going to get to our charter base, then supplying the boat with groceries and planning your meals, renting water toys to keep the crew busy and happy, etc. If you're still stuck on this step, feel free to get in touch with the Nava charter team to guide you towards the best route planning, transfers and more.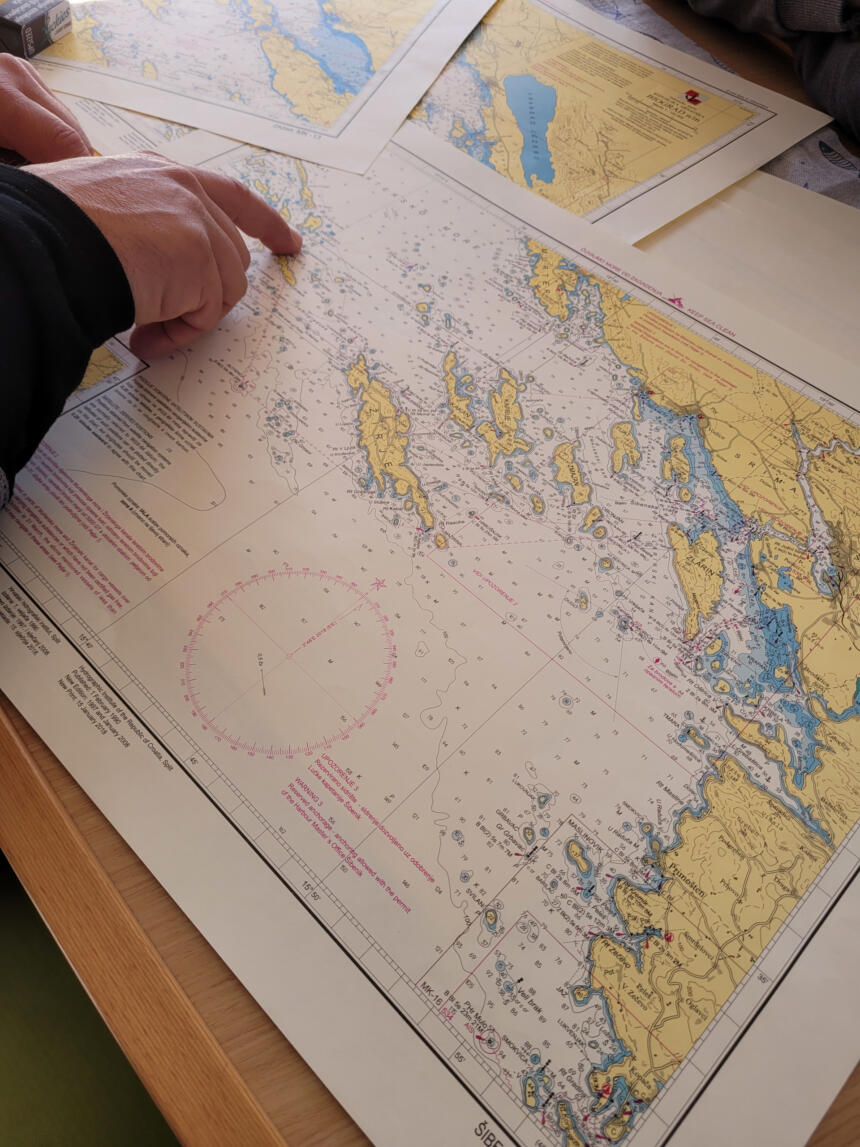 4. Sail Away, Sail Away, Sail Away!
The next step is to simply pack, arrive, check-in and sail off into the sunset! Who thought booking a boat could be so easy? When chartering a private boat, you don't need to worry about hotels, luggage, or getting from one hotel/town to the next. Just grab your sunscreen, cell phone (or even a drone or a water resistant camera) for taking photos, some clothes, and swimwear, and leave the rest to us.
Now that you know how simple and easy it is to charter a yacht in Croatia, go ahead and book that holiday you've been dreaming of. You deserve it!