Nava opens a charter base in Marina Frapa, Rogoznica
At Nautika Centar Nava, we are continually looking for innovative ways to develop our company. Thus, we are opening our third base at the picturesque Marina Frapa Rogoznica to provide our guests with some of the best starting spots to set off on their charter.
So, why Rogoznica?
The Soline Bay of Rogoznica is strategically located in the center of the Adriatic. As a result, it is a desirable starting place for charters travelling north and south. However, location and protected surrounding nature are all this town has to offer. In fact, Rogoznica is the ideal sailing spot. This is because it harbours the traditional Mediterranean essence unique to Dalmatia. Read this blog to discover the best things to do in Rogoznica.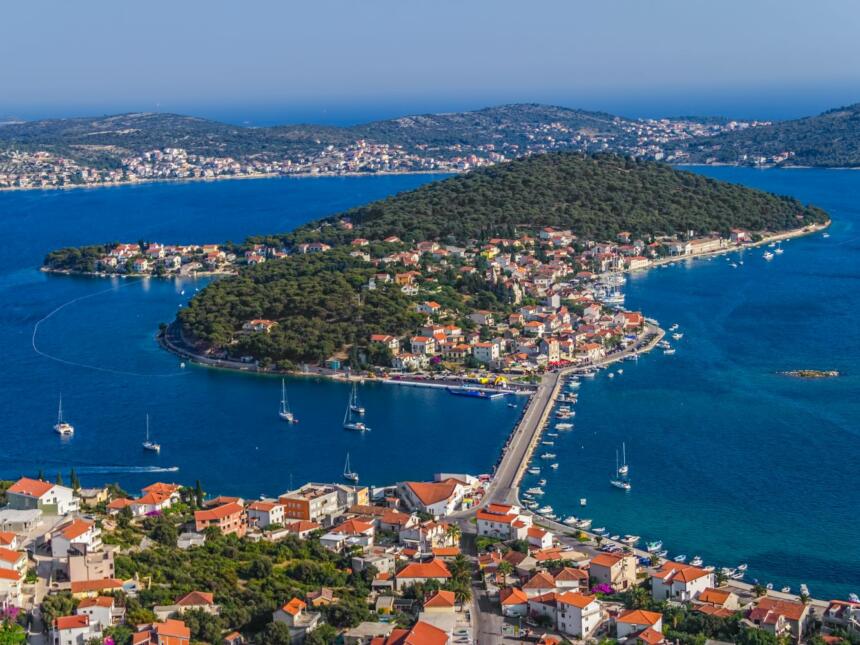 And it's so easy to get there. Rogoznica and the Soline Bay is only 33.4 kilometres from Split Airport and 107 kilometres from Zadar Airport. For example, North Dalmatia and the Kornati Archipelago should be listed on your go-to places right away if they aren't already!
Marina Frapa Rogoznica
The peninsula has a lot to offer. Namely, clean and clear waters, a dense pine forest and endless hours of sunshine throughout the whole year. What more are you looking for? Although Rogoznica was once a quiet fishing village, its attractive features and safe harbouring spots has made it a popular destination among sailors.
There are around ten moles at Marina Frapa and 462 well-equipped berths. Thus, there's lots of room guaranteed. Another perk, the Nava fleet is anchored in the external part of the bay. So, you won't be disrupted by passing ships.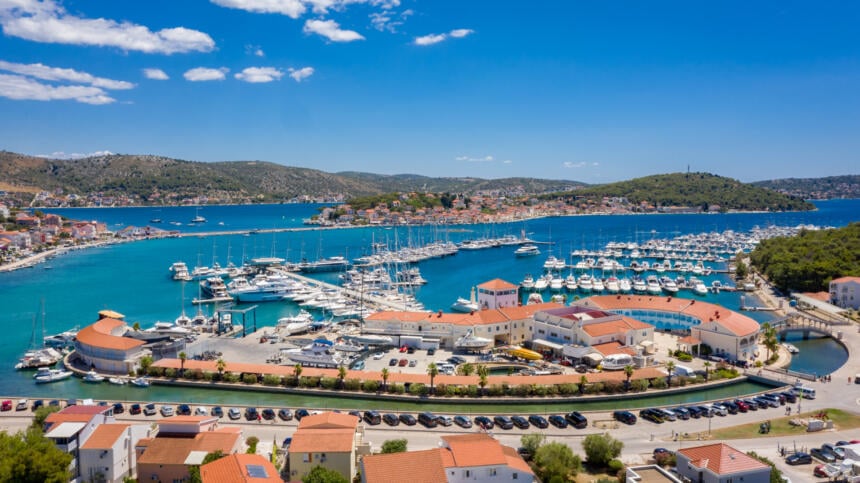 Amenities
Fortunately for you, it is not just the boats that are well-cared for in Marina Frapa. In fact, restaurants in the area provide both contemporary and traditional culinary options for guests to choose from. Furthermore, a nearby sushi bar offers live cooking shows. Of course, there's something for early birds too. You can start your day with a freshly baked croissant from the Marina Frapa's main bakery. Alternatively, take an evening stroll from your boat to the famed Dragon Terrace to see the sun set. Later on, dance through the night at the popular harbour nightclub. 
It is worth mentioning that the Marina Frapa Rogoznica is an active participant in two programmes that assist sustainable marine development. We're talking about the International Blue Flag Certification and The Green Sail Organization. Moreover, Marina Frapa has won numerous awards for its excellent facilities, high maintenance practises and first-rate service. The "Golden Sail" award, which recognizes Marina Frapa as the best Adriatic Marina, is one of the most notable.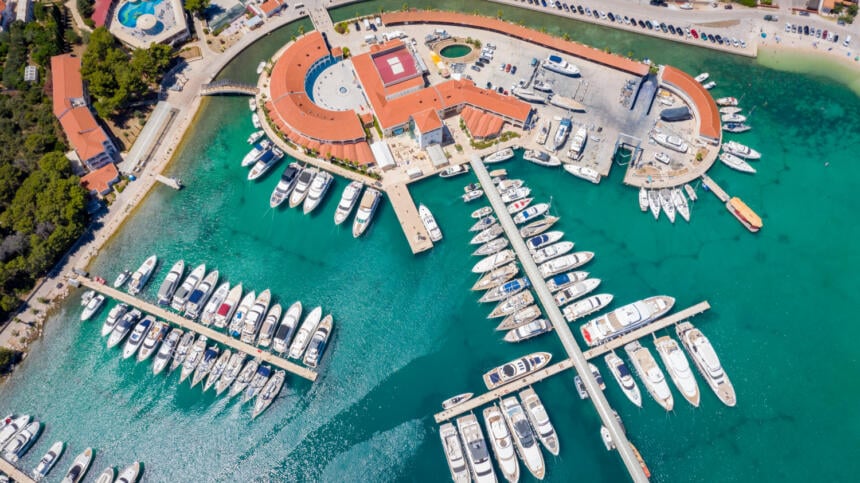 Charter with Nava
It's time to pack your bathing suits and visit Rogoznica! To start planning your charter from Marina Frapa, get in touch with our team at Nautika Centar Nava. Let us know what your ideal chartering holiday looks like. We will make it happen for you!
The perfect boat with all other essential amenities will be waiting for you in Rogoznica. Our team in Rogoznica is looking forward to meeting you soon.