Lagoon on Cannes Yachting Festival 2021
The top catamaran manufacturer, Lagoon, will be attending the Cannes Yachting Festival, from Tuesday 7th to Sunday 12th September 2021.
The top catamaran manufacturer, Lagoon, will be attending the Cannes Yachting Festival, from Tuesday 7th to Sunday 12th September 2021.
Needless to say, Nautika Centar Nava's team will be there to help you in search for your dream catamaran. Moreover, the Cannes Yachting Festival allows sea trials to take place during the show, making it a prime destination for serious buyers looking to get a real feel for a yacht. So do come and see for yourself!
Let us brief you on all the Lagoon models presented at the show in Vieux Port and Port Canto!
The list:
Lagoon 40
The vessel is available in 3 or 4 cabin layout versions and accommodates up to 12 guests. A large hull window glazing illuminates the space inside. With smart features such as the self-tacking jib, shorter boom, and large foretriangle, you will effortlessly maneuver in any condition.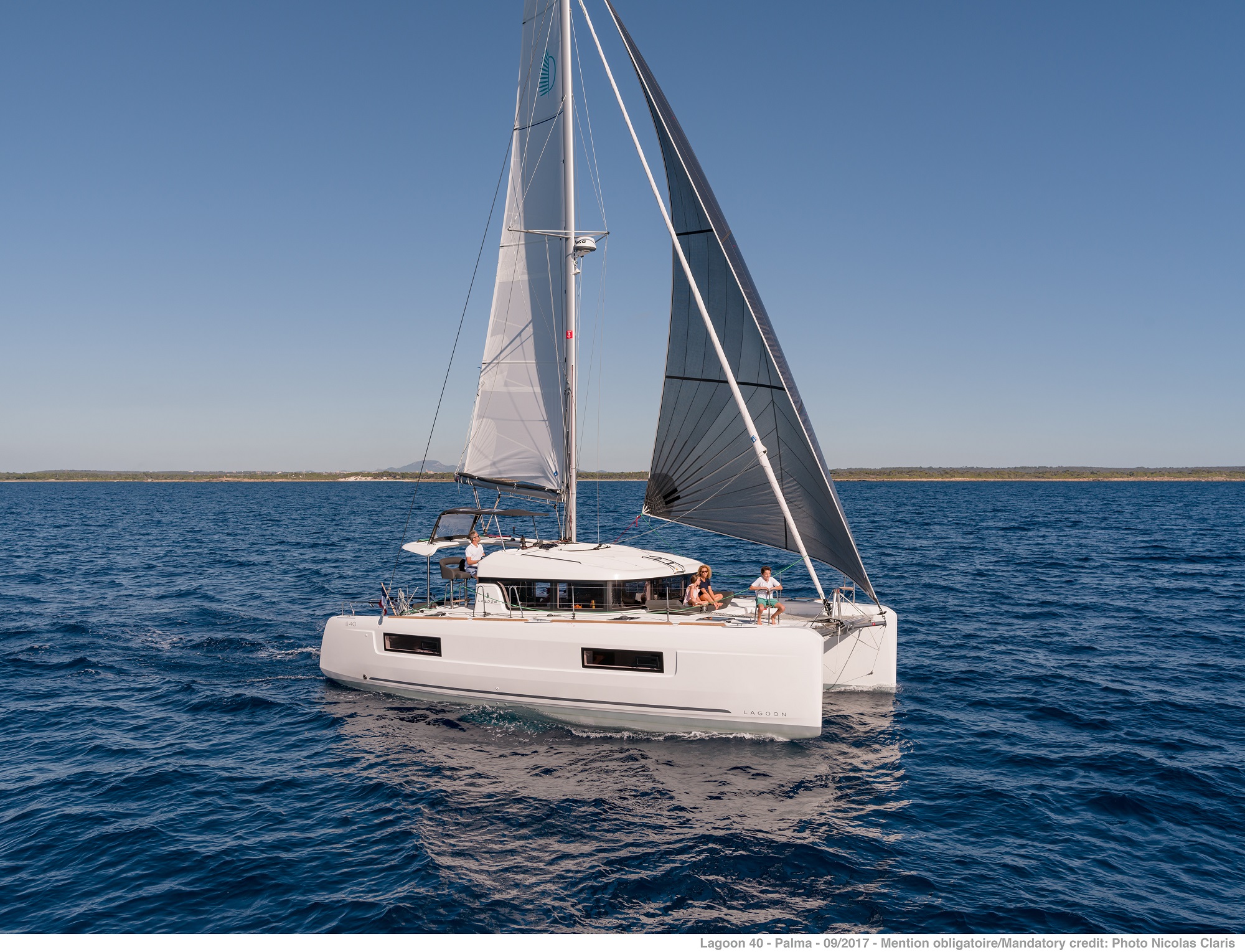 Lagoon 42
The powerful and dynamic nature of this model is hard to miss. Its flowing curves provide the impression of an elegant, refined silhouette. As one of the fastest luxury catamarans on the market, it is a joy to sail and cruise along it.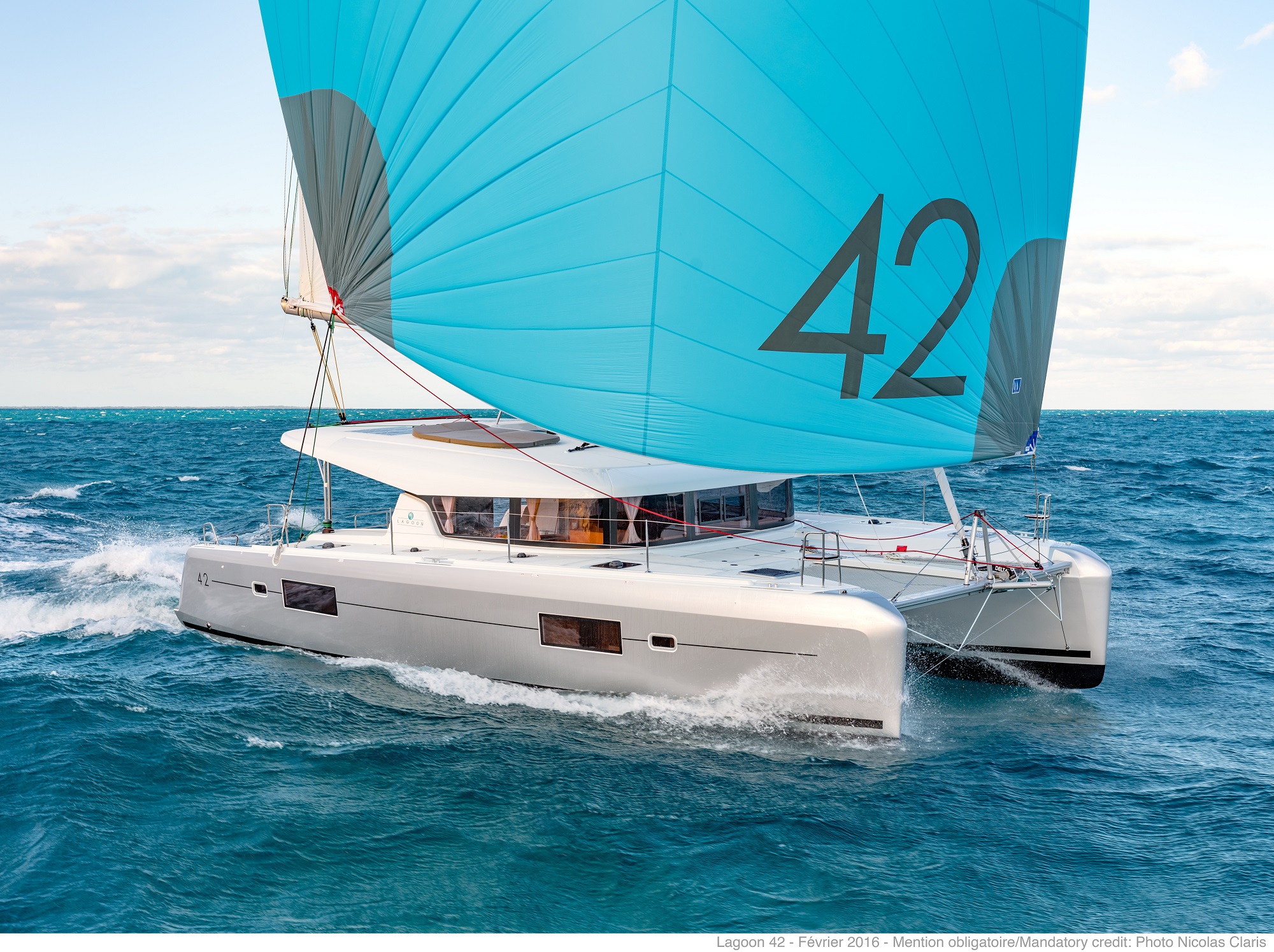 Lagoon 46
46 offers four cabins and four heads, each with a separate shower stall, making it a perfect choice for large families. There are no borders between inside and outside which provides a great connection between the front cockpit and the saloon. The twin 75hp Yanmar diesels with saildrives deliver 8.5 knots at 3,000 rpm.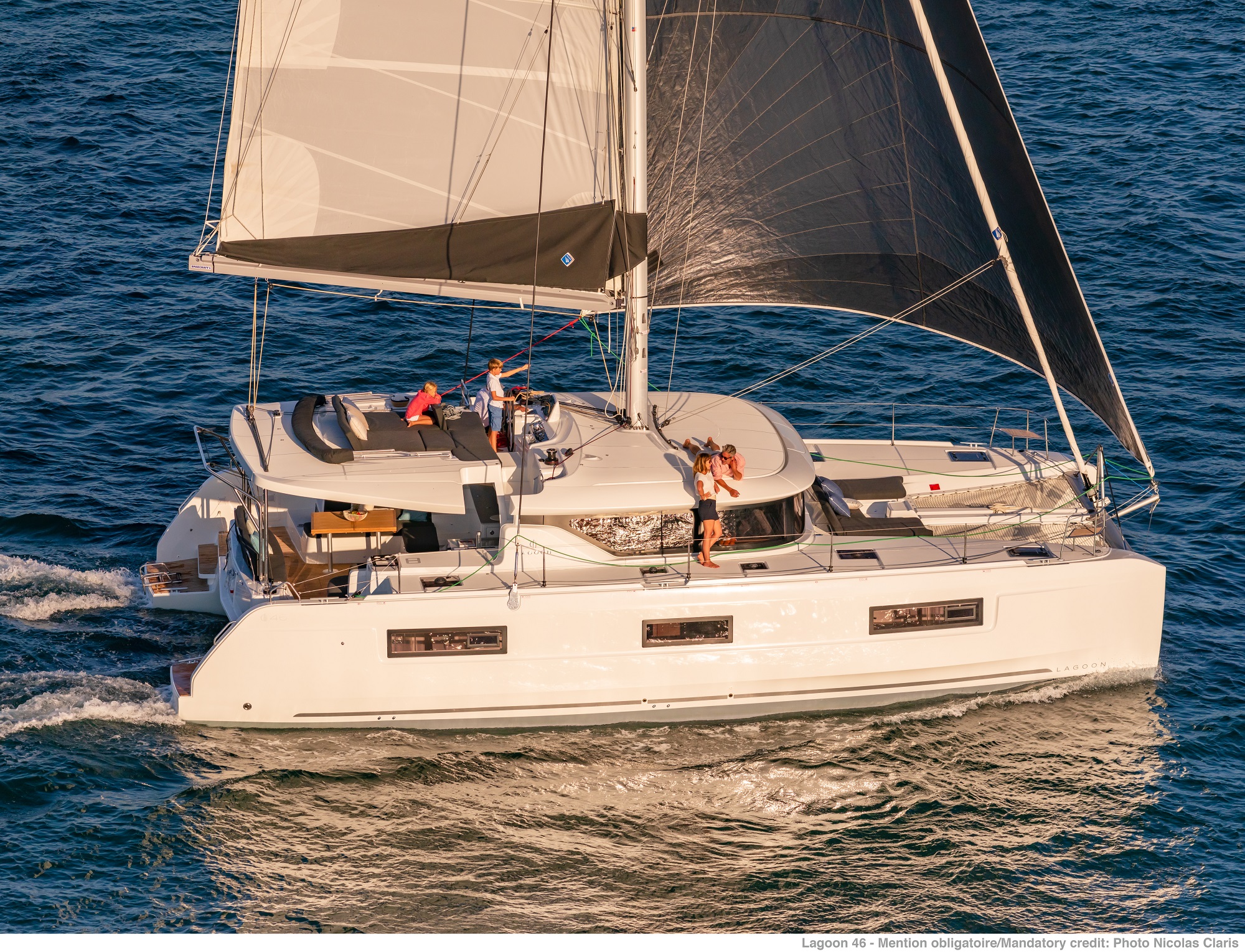 NEW Lagoon 55
Lagoon 55 is designed for you to enjoy the sea, the sky, the sun, and the gorgeous surroundings. A hardtop shields the flybridge and makes for a tall, triple-stacked silhouette. Extra-large windows and skylights bring the outdoors in.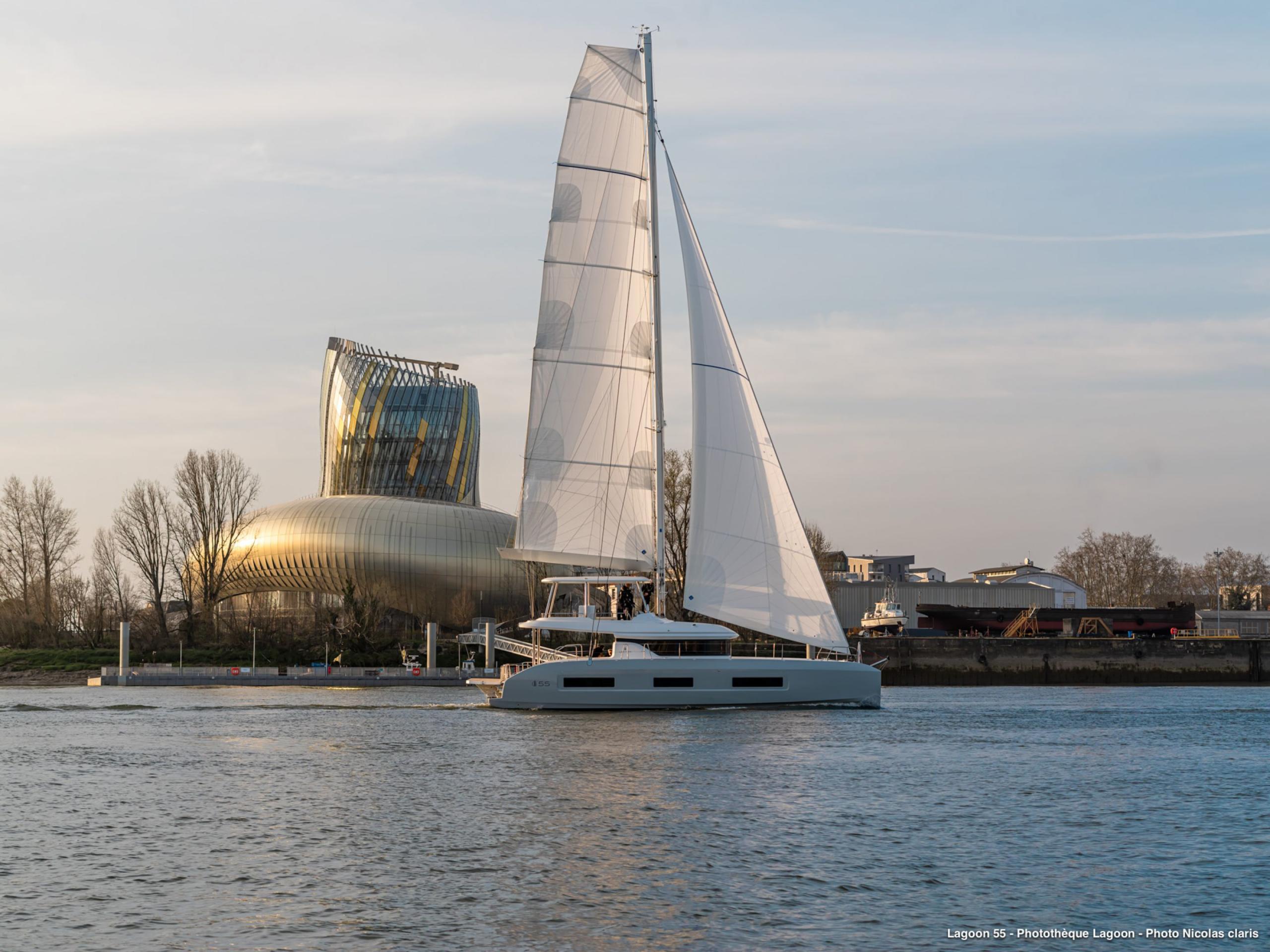 Lagoon SIXTY 5
The Lagoon Sixty 5 is a luxury sailing yacht that is both modern and traditional at the same time. Easy maneuvering of top quality rigging and strong sails results in fast sailing. Different layout options of the fly bridge and the interior accommodate all owner-to-be wishes and needs.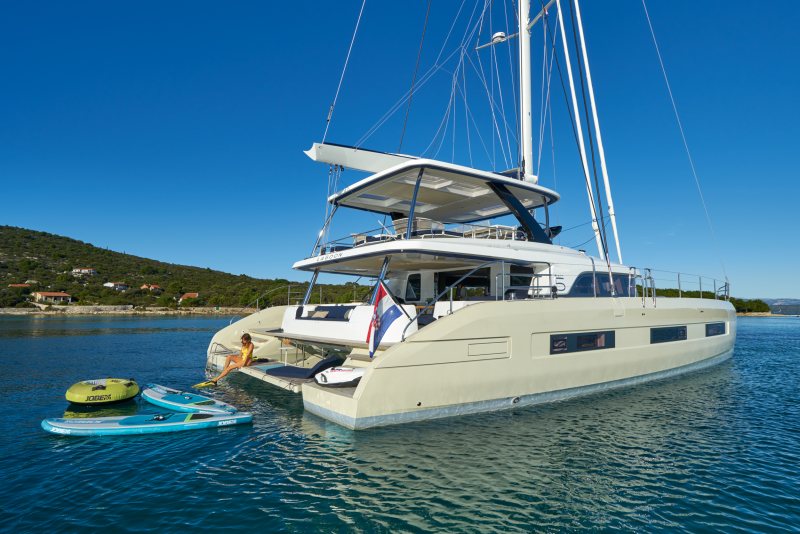 Lagoon SEVENTY 7
Lagoon Seventy 7 has everything it takes to become a symbol of luxury, comfort, and elegance. She is the result of a meticulous design by the illustrious trio: VPLP, Patrick le Quément, and Nauta Design. The VIP cabin has the optional and sophisticated hydraulically operated exterior platform, which is very unique for a sailing catamaran.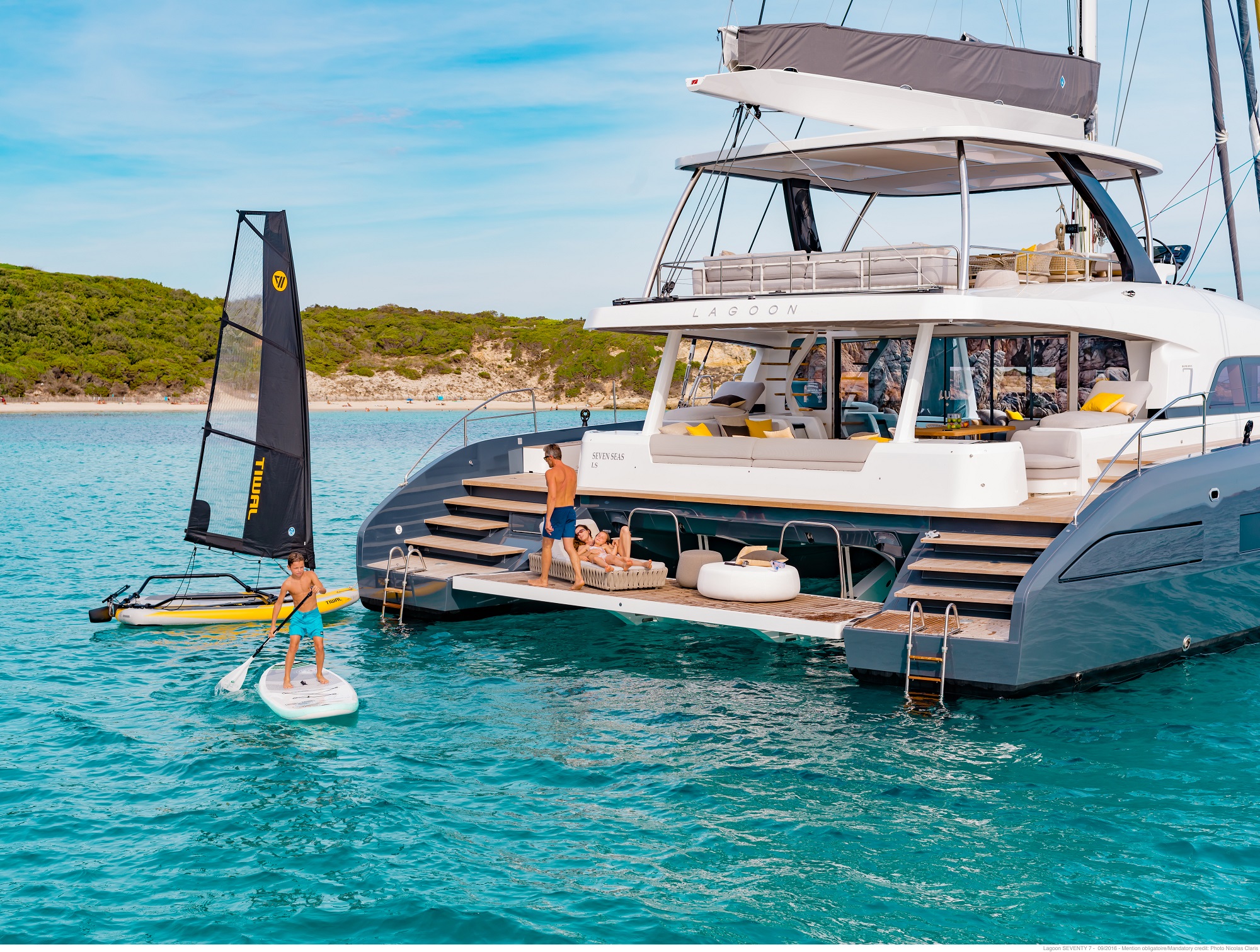 Meet us at Cannes
As we have already mentioned, our sales team will be at the Yachting Festival in Cannes.
Do not hesitate, arrange a meeting with us and learn more about why Lagoon catamarans and the Adriatic Sea are such a great combination.
Simply send us an email at sales@navaboats.com or fill out a contact form below.