Sea Ray introduces new revolutionary SLX 280 OB model
Sea Ray, one of the leading manufacturers of the luxury boats, has announced the release of their latest model – SLX 280 Outboard model. The sleek and stylish boat comes with exceptional features that stand out from the previous models, including enhanced power, improved maneuvering, and high-quality finishes.
The Mercury Verado engines are powerful enough to deliver a maximum cruising speed of up to 31 knots, making it one of the fastest in its class. The maneuverability is also impressive due to its precision control and responsive steering features.
Enhancing the aesthetics of living spaces
The interior and exterior design of the SLX 280 Outboard are also exceptional.
On the exterior, the Sea Ray SLX 280 Outboard exudes a sense of power with its smooth hull, elegant lines and signature Sea Ray curves. The bow is prominent, with high hull edges that provide stability and smoothness in the water. It features a comfortable and spacious seating area, with plush cushions and backrests that offer excellent lumbar support. The stern is equally awesome, with ample deck space for lounging or entertaining.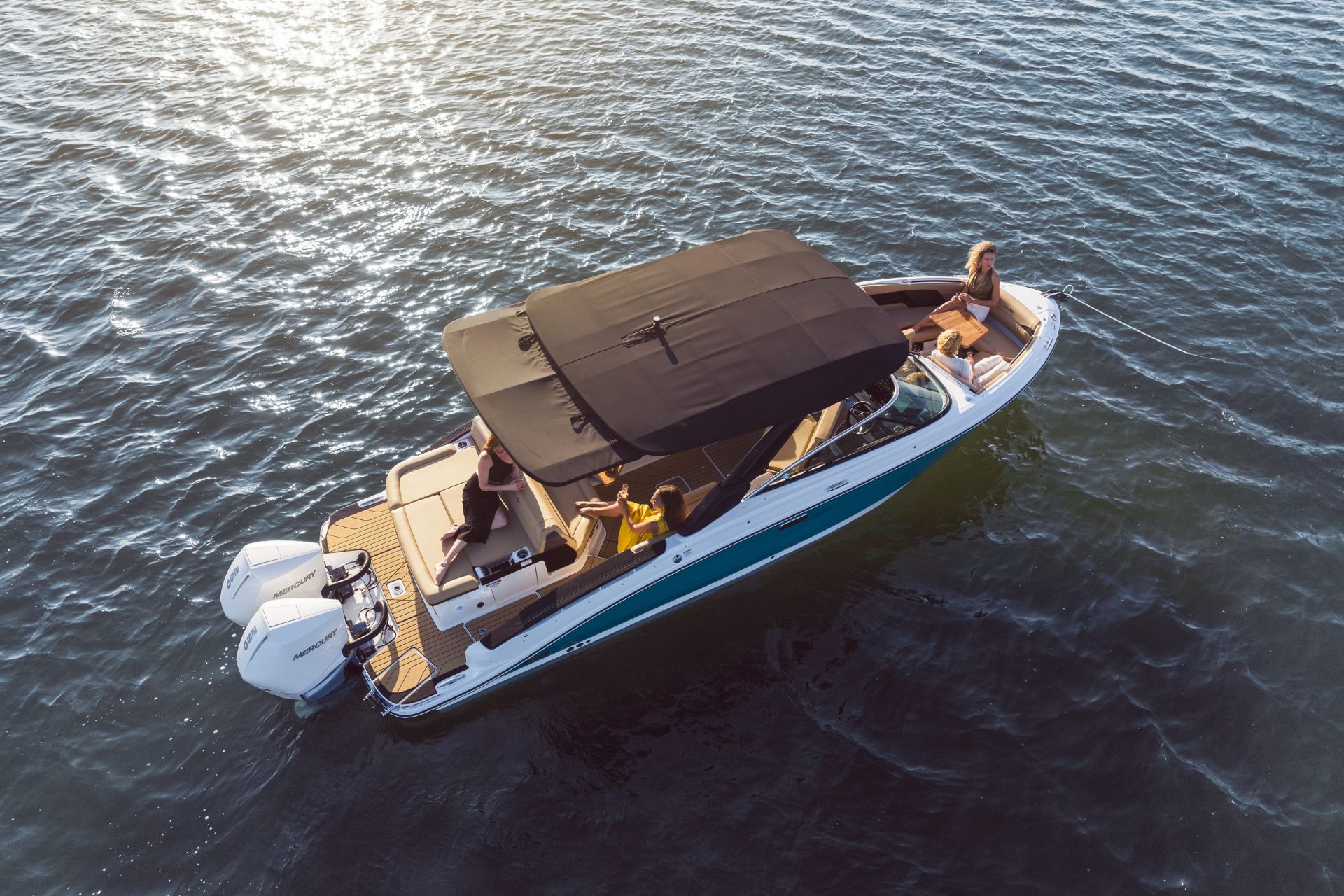 The cockpit of the Sea Ray SLX 280 Outboard is equally stunning. With a contemporary layout and design, it features an optional electrically retractable sunshade for additional sun protection and comfort even on the sunniest days. The different seating options are comfortable for extended use. The model features an innovative wet-bar, made of stainless steel and equipped with a sink and refrigerator. The head is modern and functional. Thanks to meticulous attention to detail, the entire cockpit has an elegant finish and thoughtful elements.
Check out more information on the boat here.
Overall, the Sea Ray SLX 280 Outboard is a boat that combines style, performance, and luxury in a way that not many can compete. With its advanced features and top-of-the-line equipment, this vessel is sure to impress even the most discerning of boaters.
So why settle for anything less? Contact our sales team now to unlock a world of unparalleled boating adventures with the mighty SLX 280 OUTBOARD model from Sea Ray. Get all the information you need and prepare to elevate your time on water like never before!