Riviera 4600 SY Nominated for Power Boat of the Year
The largest luxury yacht manufacturer in the Southern Hemisphere, Australian brand Riviera Yachts has joined our network of partners in 2022.
Needless to say, this excellent brand has 41 years of experience and has produced over 5800 luxury motor yachts from 39 to 78 feet in length. 
To that end, we are happy to announce that Riviera 4600 Sport Yacht is nominated for the Powerboat of the Year Award 2023 in the category of boats up to 20 meters.
Hence, here are all boats nominated in the biggest boat class category:
Absolute 56 Fly
Fjord 53 XL
Pardo GT 52
Prestige M 48
Riviera 4600 Sports Yacht
Riviera 4600 Sport Yacht
Premiered in 2022, the new Riviera 4600 Sport Yacht offers luxury living and signatory sea-worthiness. The yacht has sleek lines and enhanced relation of power and weight, which results in better fuel efficiency. Enjoy an ample, comfortable cockpit, deluxe saloon, and a generous 2- or 3-cabin deck featuring a full-beam master suite. In short, it's no wonder the 4600 SY received this wonderful nomination!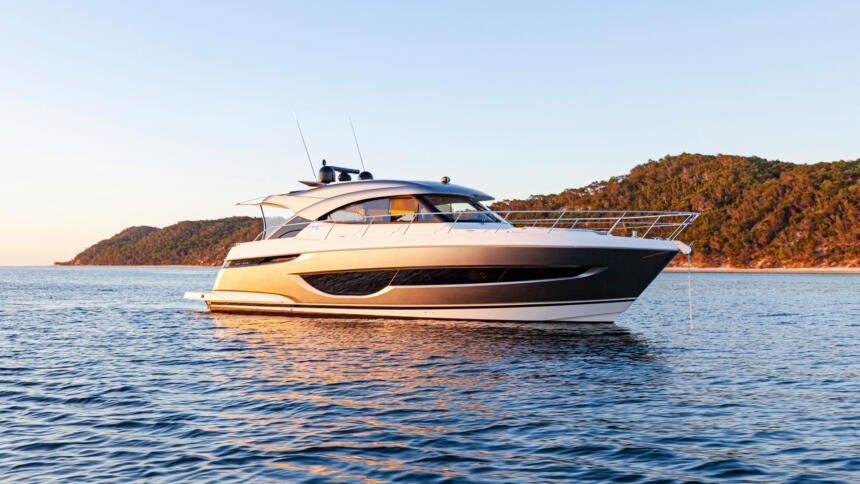 Join us for the announcement!
The announcement of this year's winners takes place at the Boot in Düsseldorf. The largest indoor boat show in Europe starts on 21 January and lasts until 29 January 2023.
Certainly, our Nava yacht sales team will be there, presenting all remarkable Riviera boat models. Reach out to our sales team via sales@navaboats.com and learn more about the boat show or Riviera Luxury Yachts.
We can't wait for the boat show and the announcement!