Meet the new Saxdor 270 GT – speed away towards the sun!
Experience the thrill of speed and the bliss of sunny days like never before with the remarkable Saxdor 270 GT. Look no further – the 270 GT is the ultimate choice that will satisfy your need for speed and exhilarating adventures under the warm sun.
The striking design of the Saxdor 270 GT maximizes velocity and enhances overall stability. Its very deep V entry of the inverted bow reduces external impact and ensures a smooth and controlled driving experience. Vacuum infusion GRP hull technology makes this boat lightweight and robust, at the same time. It's so easy to transport it on a trailer, launch it, and reload. Fuel-efficient outboard Mercury engine range from 225 to 300 hp and enable more cruising and less refueling.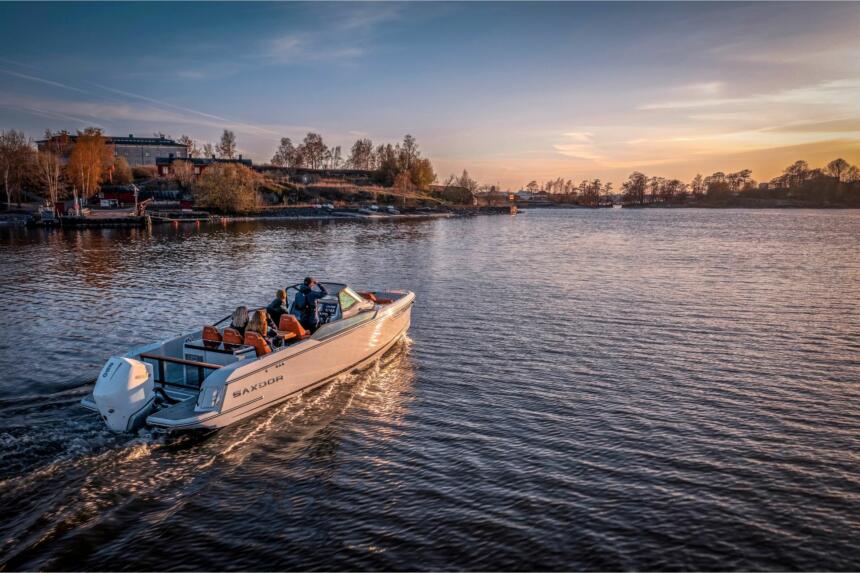 Once you step on board, you discover a world of relaxation and luxury. The 270 GT features twin sunbeds – one in the front and one in the aft. That's plenty of space for soaking up vitamin D and unwinding in style. After your sun-kissed session, the aft sunbed effortlessly transforms into a dining settee for 6 people, allowing you to snack, sip, or dine while enjoying the breathtaking view. Hosting events and entertaining guests is a breeze with the full-size wet bar with sink and freshwater system stored in an 80 L tank. A yacht-style glass fence with gates mounted in front of the engine protects your chic party, ensuring safety without compromising the aesthetics.
Step inside the spacious and airy front cabin, your heaven of tranquility. A cozy double regular-length berth is the ideal place for relaxing and recharging, while the skylight and hatches bathe the cabin in natural light. Get up and get ready in the included sanitary corner, complete with a toilet and an additional sink, ensuring your onboard experience is easy-going from the start.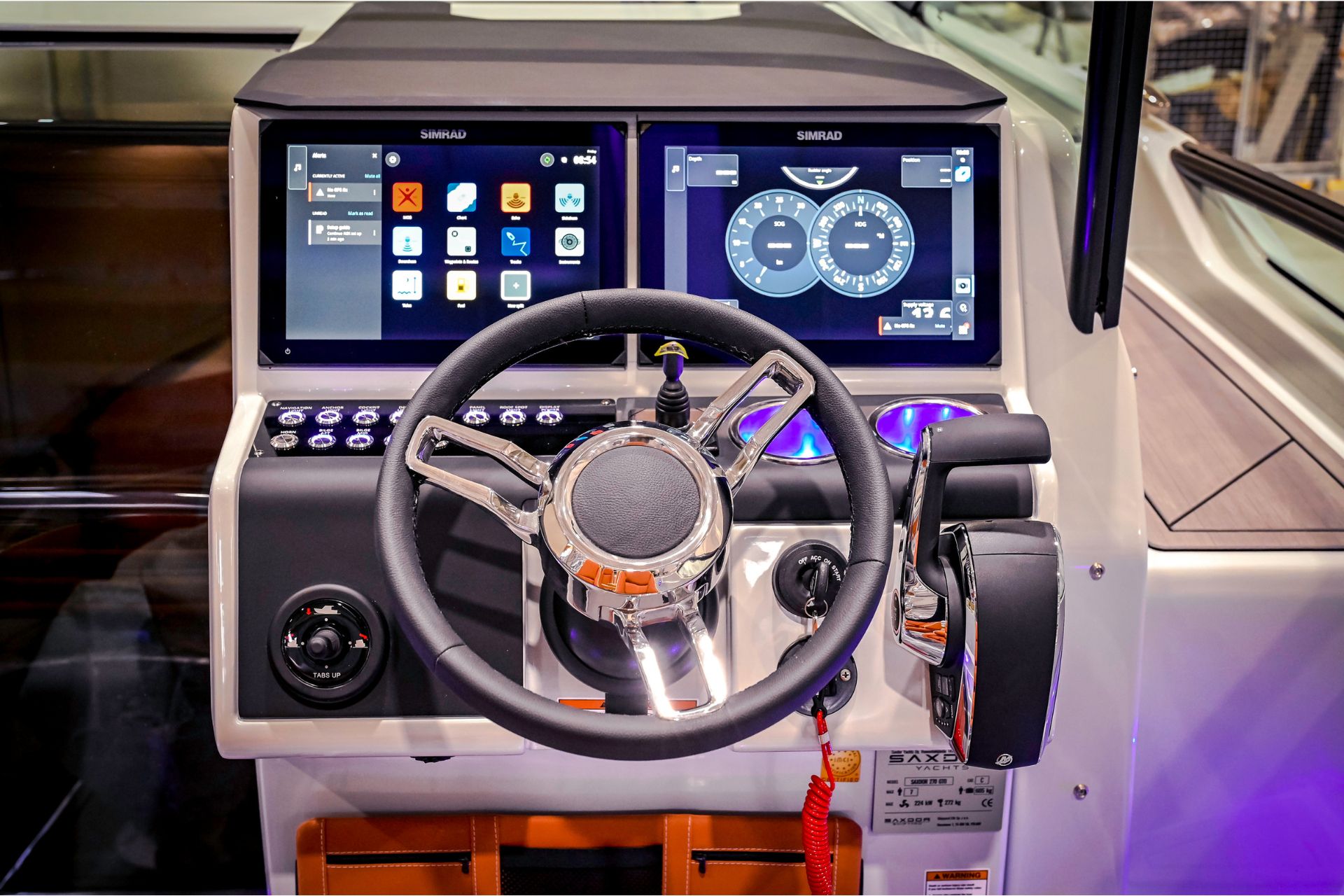 The Saxdor 270 GT is the perfect example of luxury, speed and sun-soaked bliss. Contact us to get your chance to own the ultimate vessel that combines exhilarating performance with amazing comfort. Join the league of sun lovers and speed enthusiasts who have already embraced the 270 GT as their new best friend on the water.
Contact Nautika Centar Nava today and let us make your dreams of unforgettable adventures a reality.