Lagoon 51 is the multihull of the year!
Nautika centar Nava is thrilled to announce that the Lagoon 51 is the winner of the "Multihull of the Year" award in the sail cruising category. This prestigious award recognizes excellence in sailing design and innovation and is highly coveted in the sailing world.
And the award goes to…
The competition was fierce this year. There were boats hailing from all over the world and a total number of 20 vessels participated across four distinct categories: sail cruising, sail performance, multipower, and forever green. It's no wonder that excitement levels were at an all-time high. However, there was one standout performer amongst them all – the Lagoon 51. The Lagoon 51 truly proved to be an unstoppable force on the waterways, earning the prestigious award in the category of sail cruising.
Exceptional Characteristics of Lagoon 51
The Lagoon 51's spacious and well-appointed interior was a key factor in its success. The boat's luxurious cabins, modern amenities, and ample storage space provide passengers with a comfortable and enjoyable sailing experience. Whether you're planning a weekend getaway or an extended sailing trip, the Lagoon 51 offers the perfect blend of comfort and functionality.
Furthermore, the Lagoon 51's advanced sail handling systems and state-of-the-art hull design ensure that it sails smoothly and efficiently in all conditions. This makes it a reliable and trustworthy vessel for sailors. The boat's spacious cockpit and deck space also provide plenty of room for relaxation and entertainment, making it a perfect vessel for socializing and enjoying life on the water.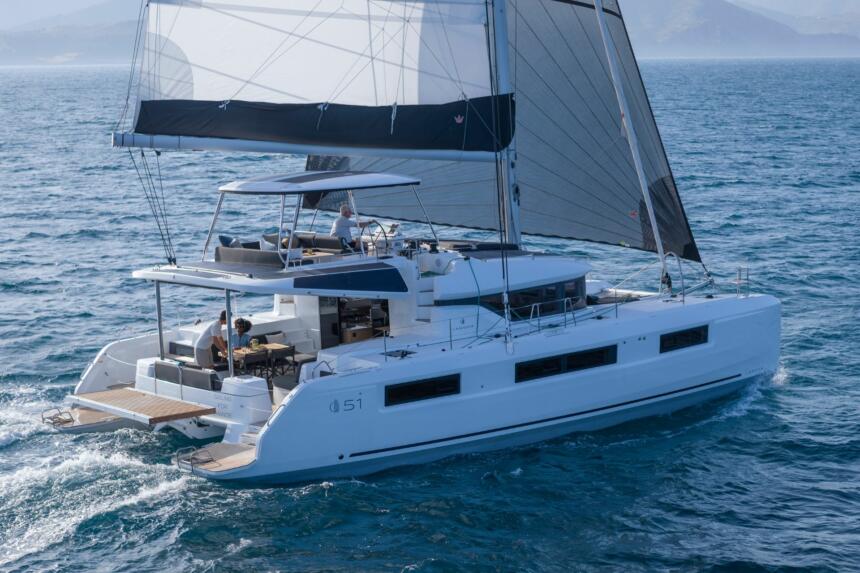 International Multihull Show at La Grande Motte
When the official results of the election were announced on 12 April 2023, during the International Multihull Show at La Grande Motte in the South of France, the thrill was obvious.
Certainly, Nava Boats is proud to offer the Lagoon 51 as part of our exceptional boat range. We believe that this boat represents the pinnacle of sailing design and innovation, and we're thrilled to have played a part in bringing it to market.
If you're interested in learning more about the Lagoon 51 or any of the other exceptional boats in our range, don't hesitate to get in touch with us. The first Lagoon 51 has just been delivered and handed over to its proud owner at Nava. We're preparing it for the start of the yacht charter season through our charter management program.
Our team of experienced and knowledgeable professionals is always happy to answer any questions you may have. And help you find the perfect catamaran for your needs.