Introducing the Saxdor 400 GTO
A Striking New Member of the Saxdor Family – the Saxdor 400 GTO
Nautika Centar Nava, the official Saxdor Yachts dealer for Croatia, is announcing the Saxdor 400 GTO. The upcoming new flagship of the Finish brand is a sleek and powerful addition to the world of yachts. With its cutting-edge design and impressive performance, this model is set to make waves. The Saxdor 400 GTO adopts a refreshingly open approach, by embracing its predecessors' raked screen and semi-glazed sides. Adding the twin overhead sunroofs at the forward part of the cockpit further enhances the unique experience this yacht offers.
This design provides excellent protection at the helm while maintaining a sense of openness. Since the wheelhouse takes up the full width of the beam, passengers access the forward deck through the door at port side. Moreover, the wheelhouse sides open fully and allow access to the electric-opening side terraces. This increases the living surface on board and turns the boat into your own private island or beach.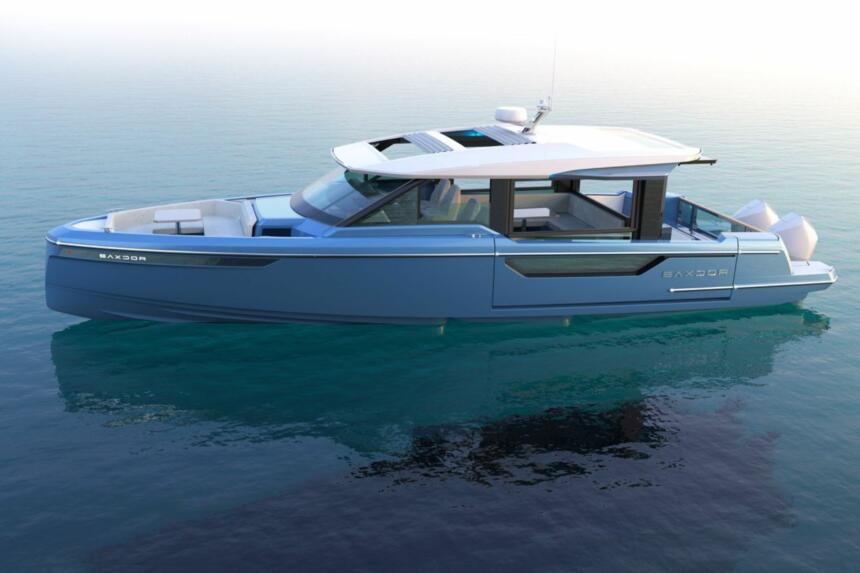 The comfort below the deck is just as impressive, with a roomy double cabin with a separate head. Layouts and accommodation options customize to specific client's needs. Luxury and style combined with advanced technology and powerful Mercury engines promise an unforgettable water experience. The standard Mercury V8 twin 300 hp outboards guarantee maximum speed of 40 knots. Whereas the optional 450 hp speed up to racing speeds of over 50 knots. 
Follow our website to be the first to learn more on the standard and optional equipment, prices and availability of this new model:
"Your own private island" is the official slogan of this game-changing yacht. Saxdor will reveal its newest model, the Saxdor 400 GTO, at the Saxdor Cannes Festival in September. It is soon arriving in selected markets, only, and Nava is proud to announce Croatia is one of them. Get ready to explore the extraordinary world of yachting on board the Saxdor 400 GTO!