Slano (Dubrovnik)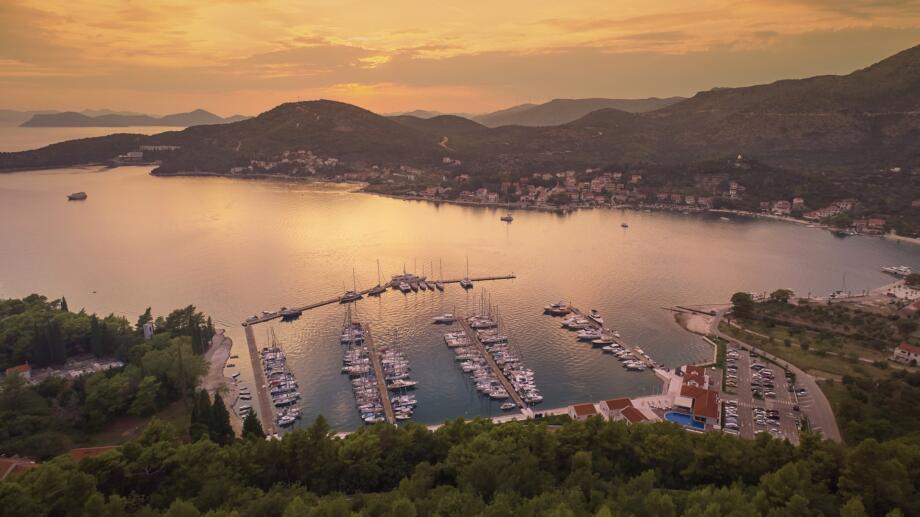 Slano is only 12 nm from Dubrovnik. It is a perfect start for your cruise in South Dalmatia. It is close to Korcula, Mljet, Lopud, Sipan and of course – Dubrovnik. Our second charter base is situated within the ACI marina, at only 12 nm from Dubrovnik. Slano is a very quiet and easy-going marina.
Most important, Slano is ideal for one-way charters. Check with our booking office to see which boats are available for one-way charter. Combine South and Central Dalmatia to enjoy the best of both regions.
Our staff is waiting for you in our office and will do their best to make you and your family and friends feel welcome on board our boats.
Slano is a small town in a 2 km long bay. It is only 35 km from Dubrovnik, by car. We chose this strategically positioned marina as our second charter base because it's a great starting point for your cruise. It is at only 12 nm from Dubrovnik, 2 nm from Sipan, 9 nm from Mljet, 35 nm from Korcula, and 44 nm from Lastovo. So, it is actually better to rent a boat from Slano.
Slano and its surrounding areas had inhabitants even in prehistoric and ancient times. And you can still see traces of the Greek, Roman, and medieval times. Although the town was attacked during the Homeland war, the locals have worked hard to make it look like a small paradise. Slano features beautiful pebble and sandy beaches.
We recommend restaurants such as Grgurici and Kolarin, or the Maestral tavern. Or you can give the new Perast restaurant within the new marina a go, as well. But a true culinary delight is the Gastro Mare restaurant in Kobas, on the peninsula of Peljesac. If you want to learn more on our base in Slano, head on over to our blog on why choose to charter a boat in Slano (Dubrovnik).
Boat charter Dubrovnik usually means chartering a boat from the ACI Dubrovnik. This marina is not in the city, but rather in the bay of Komolac. It's a very busy marina, and it takes more than half an hour to get out of it and really start sailing. Also, the maritime police are always making sure everybody is respecting the 5 kn speed limit.
In other words, it's better to rent a boat from Slano and start sailing almost as soon as you get on board. Read more on why starting from Slano is a great idea in our blog. Or, just contact our booking team and choose your perfect cruise in Croatia.
Boats from Slano
---
Routes from Slano (Dubrovnik)
Here are some routes that we planned for you…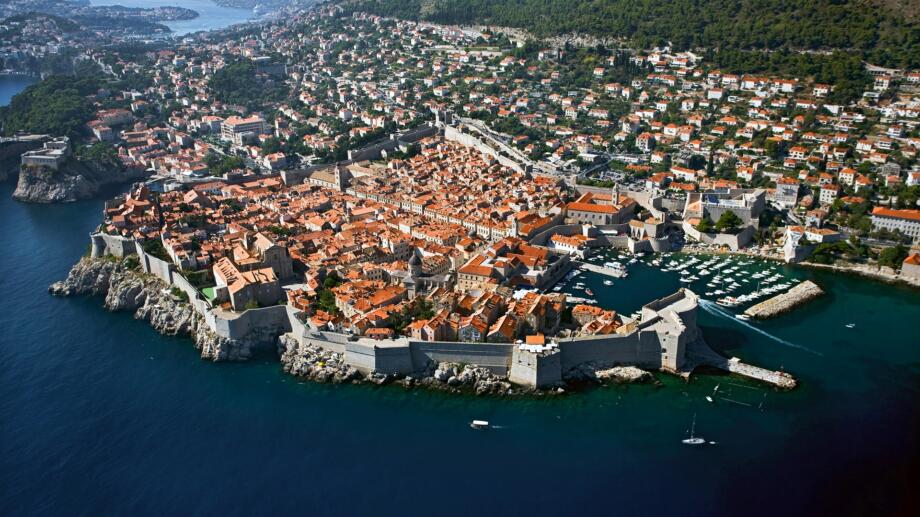 Dubrovnik – Slano
Our most southern marina
Dubrovnik should definitely be on your to-see list. The city's history started in the 600's and over the centuries the town evolved into an independent republic. To be able to keep their sovereignty, they built mighty defensive walls that thousands of visitors admire every year. The best view of them is actually from the sea. If and when you've had enough of the view, you should roam the streets, squares, palaces, and fortifications and find your favorite corner, café, restaurant, or spot.
What's more, if you are a Game of Thrones fan, you have probably seen Dubrovnik before. But you just don't know it. The city "played" King's Landing in the series. More recently, Dubrovnik was the setting for some scenes from Star Wars: The Last Jedi.
Marina amenities
The ACI marina "Veljko Barbieri" in Slano opened in 2016. The following year, Nava started offering a part of our fleet from Slano. The charming marina has everything a sailor might need, plus a calm atmosphere. Moreover, it's perfectly located for starting your sailing adventure in South Dalmatia. Besides, Nava also offers great one-way charter deals where you get to explore Central and South Dalmatia all in one week.
ATM
Currency exchange office
Open-air swimming pool with bar
Restaurant
Laundry
Boat repair service
Tesla electric charging station
Blackwater tanks discharging service free of charge
Boat lift
Rent a car
Wellness
---
Marina facilities
Parking within the marina is approximately 1 € per hour, 15 € per day.
Fully accessible toilets and showers for guests
Water and electricity
Parking
---
Other facilities in the area
Slano is only 600 meters away from the marina. In short, just a 5-minute stroll. There you'll find the ambulance, more restaurants and cafés, the port authority, and a produce stand. The closest fueling stations are in Dubrovnik (12 Nm) and Sobra (the island of Mljet – 13 Nm).
ATM
Post office
Pharmacy
Fueling station
Shop
Fruit stand
Restaurant
---
Marina information
ACI marina Veljko Barbieri
Slanica 2
Slano